Jones honored with O's Heart and Hustle Award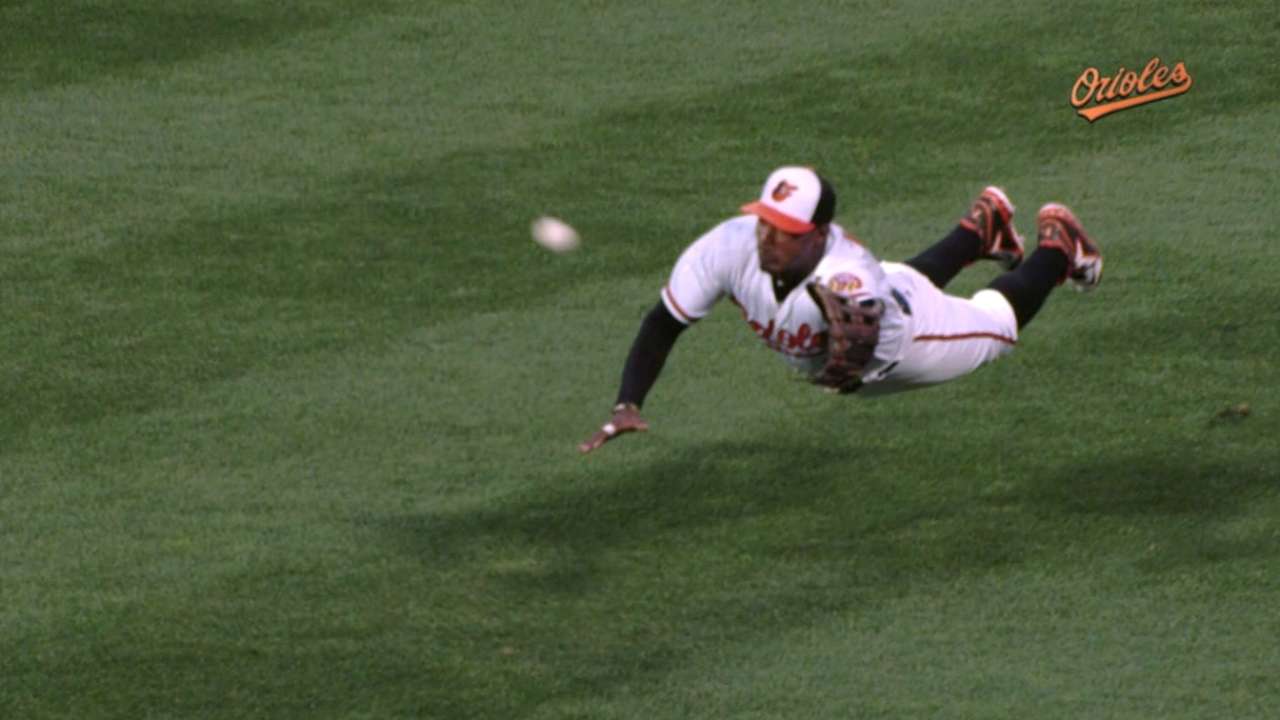 NEW YORK -- Of all of the awards in Major League Baseball, there is just one that is given by the game's former players. The Major League Baseball Players Alumni Association honors one member of each of the 30 teams, "who demonstrate a passion for the game of baseball and best embody the values, spirit and tradition of the game." This year, outfielder Adam Jones was the Orioles player to receive the honor from the MLBPAA.
Entering Friday's series opener with the Yankees, Jones was hitting .291 with 44 RBIs and 15 homers. He is a five-time All-Star and is currently eighth on the Orioles' all-time home run list.
"Any award I think in a game that you get from your peers, I think it has a little bit more meaning to it," Jones said Friday. "They understand what you're going through, what it takes. I'm appreciative of it."
Later on in the season, the vote will be open to fans, alumni and active players to deem the winner of all 30 clubs. The announcement is expected to be made Nov. 10 at the Annual Legends for Youth Dinner in New York. The dinner helps raise money for free Legends for Youth Baseball Clinics.
Jones joked he found out from Twitter on Tuesday that he had won the Orioles' portion of the award, and that though he was honored, accolades are never his top priority.
"I don't play this game, I don't do the things off the field, to get awards," he said. "I just do them because I think they're right, I think they're noble and I'd just like to afflict some sort of change."
Grace Raynor is an associate reporter for MLB.com. This story was not subject to the approval of Major League Baseball or its clubs.