Beachy sent down with Crawford activated
Righty optioned to Triple-A after 2 starts back from TJ surgeries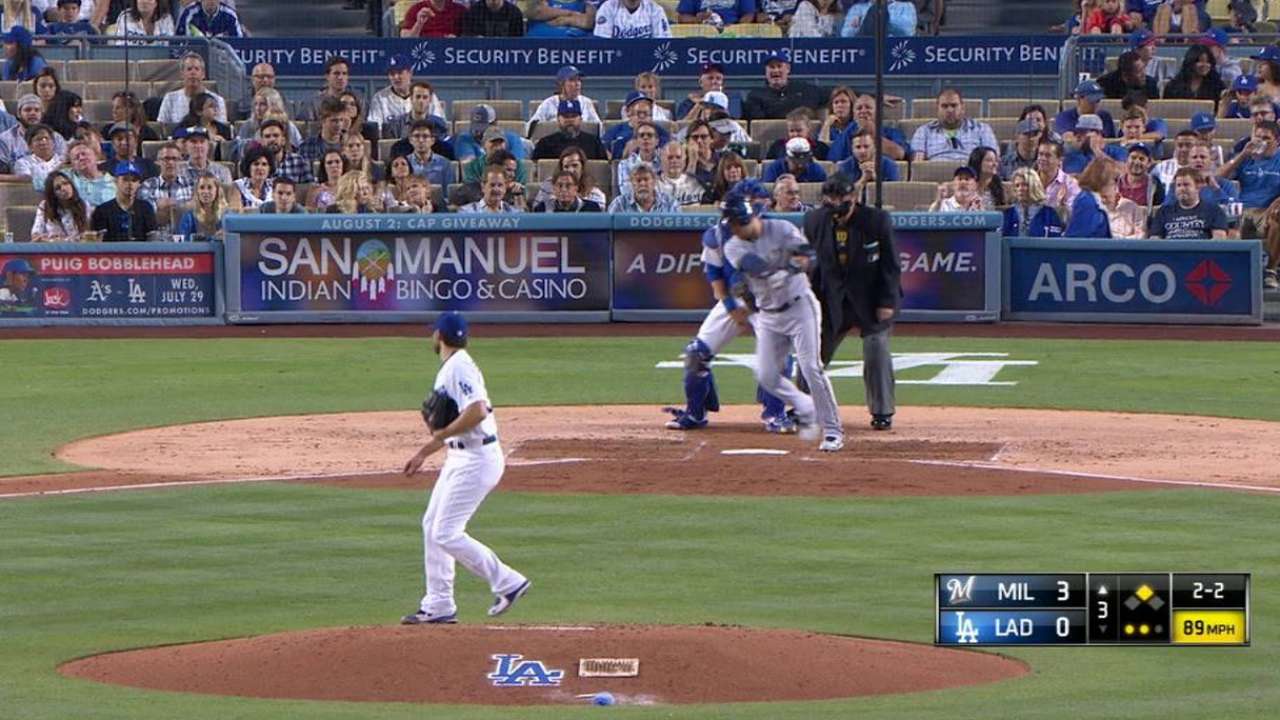 ATLANTA -- The Dodgers activated outfielder Carl Crawford on Tuesday and optioned right-hander Brandon Beachy to Triple-A Oklahoma City after a second disappointing start.
"I think it's about what's best for [Beachy]," said Dodgers manager Don Mattingly. "There's a lot of hurdles that I think he's crossed in the last four, five, six months with us. He showed he's healthy, he's bounced back.
"Now he just needs more time to compete. And to get back into being able to make pitches, get the ball where he wants, execute, be able to sequence, hold runners -- do everything you have to be able to do during the course of a game. I think that's just a matter of time, and we're pretty confident that's going to get there."
To make room for Crawford on the 40-man roster, Los Angeles also designated right-handed pitcher Preston Guilmet.
Beachy, 28, allowed four runs across four innings on the Dodgers' 7-5 loss Monday. He posted a 7.88 ERA (seven earned runs in eight innings) in his first two Major League starts since 2013, after recovering from two Tommy John surgeries.
Carlos Collazo is an associate reporter for MLB.com. This story was not subject to the approval of Major League Baseball or its clubs.