Rizzo named Heart and Hustle Award winner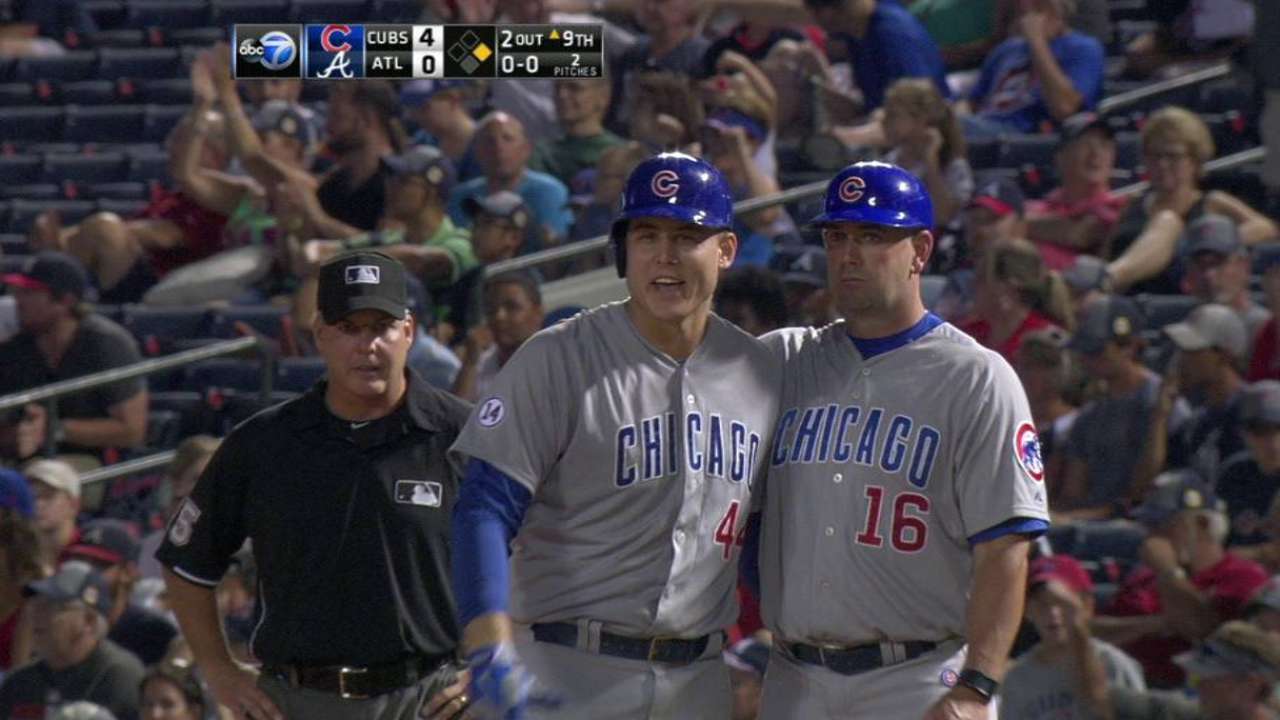 CINCINNATI -- First baseman Anthony Rizzo has been named the Cubs' 2015 Heart and Hustle Award recipient.
The award is handed out annually by the Major League Baseball Players Alumni Association to a player who demonstrates a passion for the game of baseball and best embodies the values, spirit and tradition of the game.
"It's cool," Rizzo said. "It's something I try to pride myself [on]. I know the numbers are going to be up and down throughout the year but you can always come and play hard, play the game hard. That's the way I feel like the game should be played at this level. It's consistency with hustle. It's a good feeling to be recognized like that."
Rizzo entered Tuesday hitting .294 with a team-high 16 home runs and 51 RBIs in 90 games. Only in his fifth season in the Majors, Rizzo was selected to his second straight All-Star Game this season and competed in the Home Run Derby.
The MLBPAA formed 30 committees made up of alumni players connected to each team. The committees chose one player from each MLB team, and from there a final winner will be selected through fans, alumni and active players voting. The final winner will be announced on Nov. 10 at the 16th Annual Legends for Youth Dinner in New York City.
Robert Bondy is an associate reporter for MLB.com. This story was not subject to the approval of Major League Baseball or its clubs.