McCann named Tigers' Heart and Hustle winner
Overall winner from all 30 clubs honored in November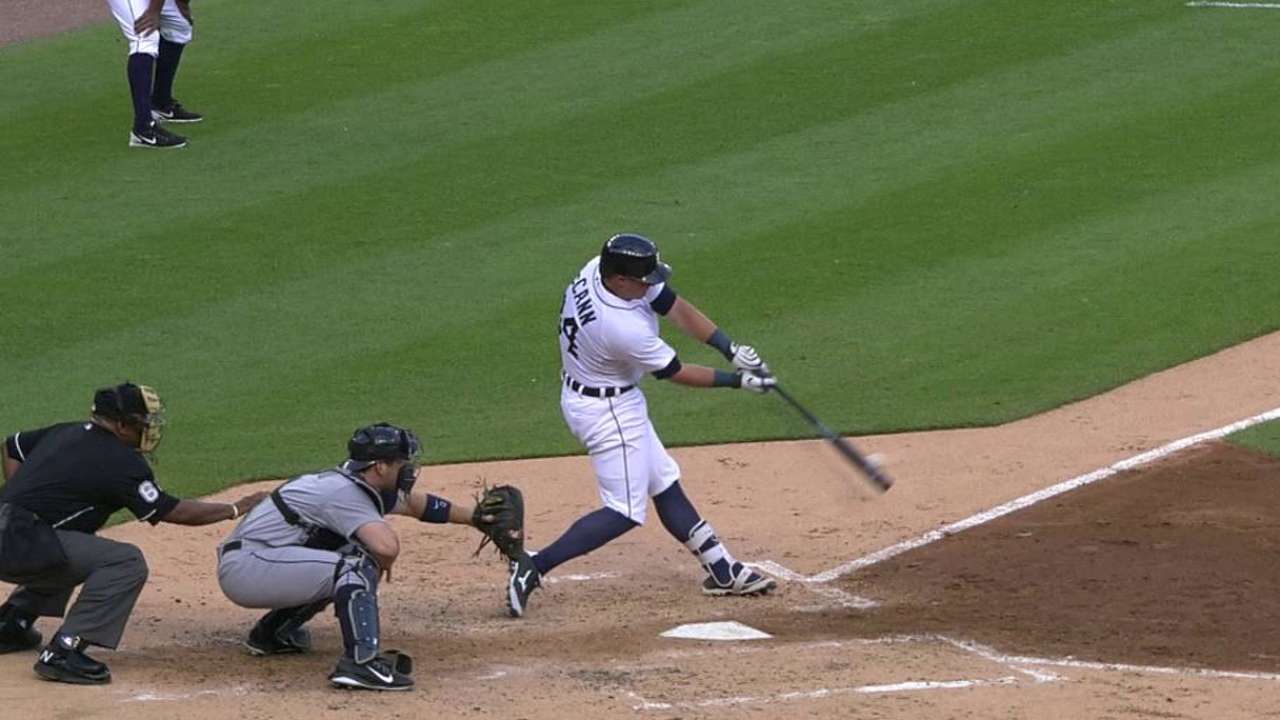 DETROIT -- This season has been remarkably successful for Tigers catcher James McCann.
McCann was thrust into the full-time job when veteran Alex Avila went on the disabled list in May, and the rookie has impressed since. On Tuesday, he received a distinction for his work when the Major League Baseball Players Alumni Association named him Detroit's Heart and Hustle Award Winner.
The honor is the only award in Major League Baseball that is voted on by former players. Each club has a candidate, and a final winner will be announced Nov. 10, 2015, at the 16th Annual Legends for Youth Dinner in New York City.
"James is a voracious worker," said Tigers manager Brad Ausmus. "He cares tremendously about his pitchers. He's overly studious when it comes to preparation. He's really kind of a blue-collar-effort-type player, and it's showed."
Over 61 games this year, McCann was hitting .282 with 19 extra-base hits, and he has had a knack for the spectacular. The catcher's first home run was an inside-the-parker, and his next two were walk-off winners.
McCann was batting .432 with two doubles, a triple and a pair of home runs over his last 10 games entering Tuesday.
"I'm just trying to do the little things," McCann said. "Find a way to get on base, find a way to help the team win and not trying to do too much -- staying within myself."
He has also been dubbed "McCannon" for his arm. The catcher had thrown out 44 percent of would-be base stealers, good for fourth in the American League.
"Pitchers like throwing to him," Ausmus said. "He's in his first full season, and he's performing extremely well. He's very deserving."
No Tiger has ever won the overall Heart and Hustle Award, which has been given out since 2005.
Alejandro Zúñiga is an associate reporter for MLB.com. Follow him on Twitter @ByAZuniga. This story was not subject to the approval of Major League Baseball or its clubs.