Rookie Beeler to get call for nightcap of twin bill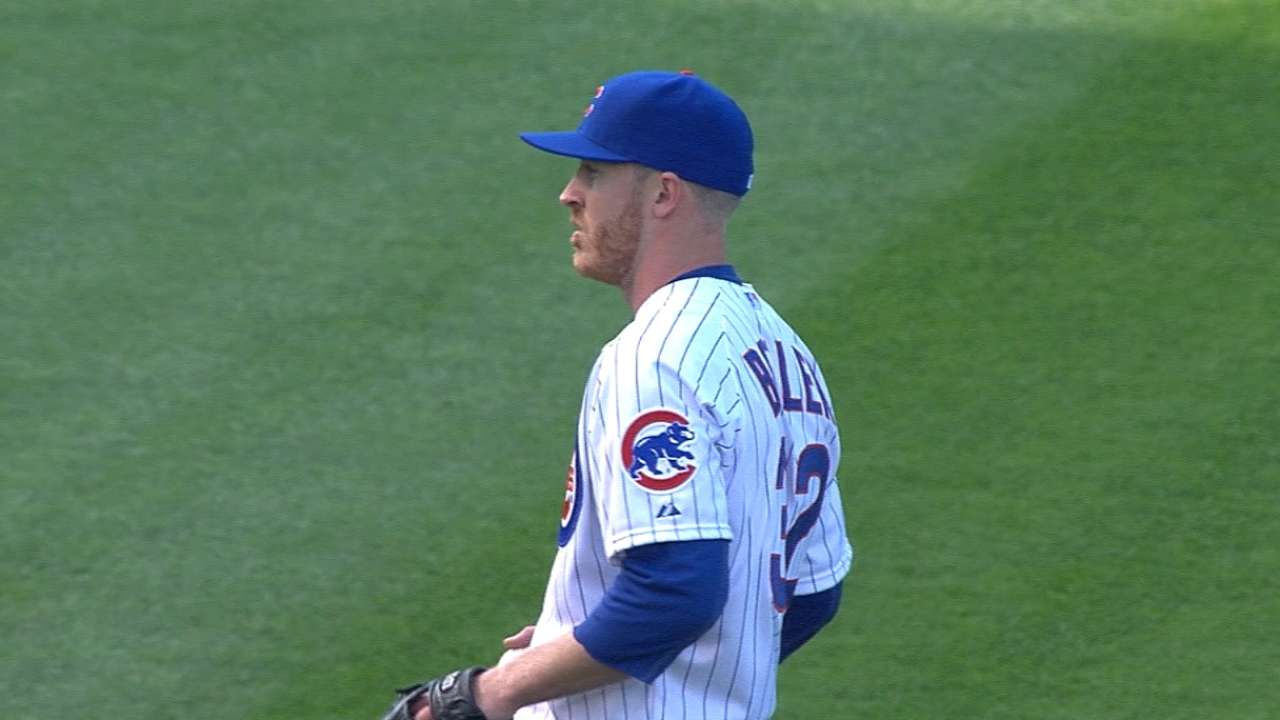 CINCINNATI -- Dallas Beeler came up earlier this month to make a start in a doubleheader, and the right-hander will do the same on Wednesday in the nightcap of a twin bill against the Reds at Great American Ball Park.
Beeler gave up two runs on four hits and two walks while striking out six in five innings of the second game of a doubleheader against the Cardinals on July 7. He said he took a lot away from that start -- only the third of his Major League career -- especially the importance of throwing strikes.
"Just keep making pitches no matter the situation," Beeler said. "Don't get away from your game, stay to your strengths when you need to and throw strikes, strikes, strikes. That's all you want to do."
The 26-year-old rookie is 2-5 with a 6.02 ERA in 14 starts this season with Triple-A Iowa, but he's proven to be better as of late. Beeler is 1-0 with a 2.01 ERA in his last six outings dating back to June 3.
Cubs manager Joe Maddon remembered using Beeler in a similar role last time he pitched in the Majors, and is expecting another strong outing from him on Wednesday.
"He pitched really well, I liked what I saw," Maddon said. "I think he did the same thing for us last time, part of a doubleheader. Pitched really well, good command of all of his pitches. Definitely emotion under control. He was a present-tense guy, which I love. So bringing him up here right now under the circumstances, I anticipate the same."
Beeler understands his role and said he is "95 percent sure" he'll be going back down to the Minor Leagues after Wednesday's start. With that being said, he also understands the magnitude of the opportunity and how even one game could affect the Cubs' postseason chances when October rolls around.
"They're making good runs at it, so you want to go out and you want to throw your best, because like you said you never know when that game might matter later down the road," Beeler said. "So I'm going to go out there and try to pitch my [butt] off."
Robert Bondy is an associate reporter for MLB.com. This story was not subject to the approval of Major League Baseball or its clubs.