Mets pondering plans if Cuddyer hits DL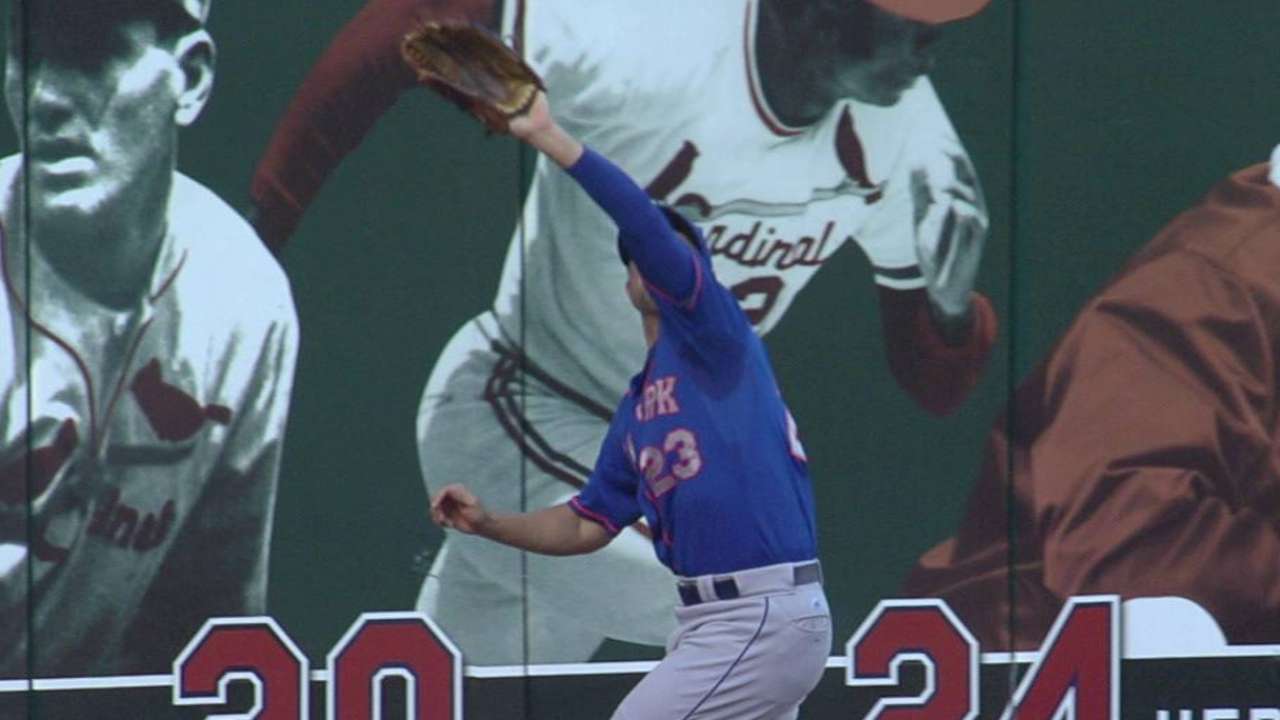 WASHINGTON -- Another day brought no change to Michael Cuddyer's status. The injured outfielder was still nursing his sore left knee on Tuesday afternoon, still waiting for his anti-inflammatory medication to kick in, still able to pinch-hit -- which he did in the Mets' 7-2 win, walking and scoring a run -- and still hoping to avoid the disabled list.
"It's a fluid situation right now," said Cuddyer, who has started just six of the last 16 games. "There's no, like, hard deadline or anything like that. We'll see as we go."
The only change was how the Mets reacted to the news. Though the team is content to wait for Cuddyer to heal, leadership is at least discussing alternatives should he ultimately land on the DL. In particular, one person close to general manager Sandy Alderson said he is "thinking about" promoting No. 3 prospect Michael Conforto straight from Double-A Binghamton to the big leagues.
That would represent something of a change for a Mets team that typically tries to debut its top prospects under close-to-ideal conditions. Jumping from Double-A to the Majors is rarely ideal, but because this particular case intersects so directly with a need -- the Mets rank last in baseball in total offense since the start of May -- the club feels it has no choice but to consider it.
Alderson's other option remains a trade for an outfielder or a utility infielder, though heavy competition from other teams could preclude a deal for one of only a few available players within their price range.
"I get that all the time -- 'hang in there,'" manager Terry Collins said of his conversations with Alderson, who did not accompany the team to Washington. "And we do. That's why I don't ask about it. It's not my nature to. I just think there's only so much energy you have, and to sit there and try to make trades when it's not your job can drive you nuts. So I stay away."
Anthony DiComo is a reporter for MLB.com. Follow him on Twitter @AnthonyDiComo and Facebook, and listen to his podcast. This story was not subject to the approval of Major League Baseball or its clubs.