Reliable Ross discusses slider, off-the-field efforts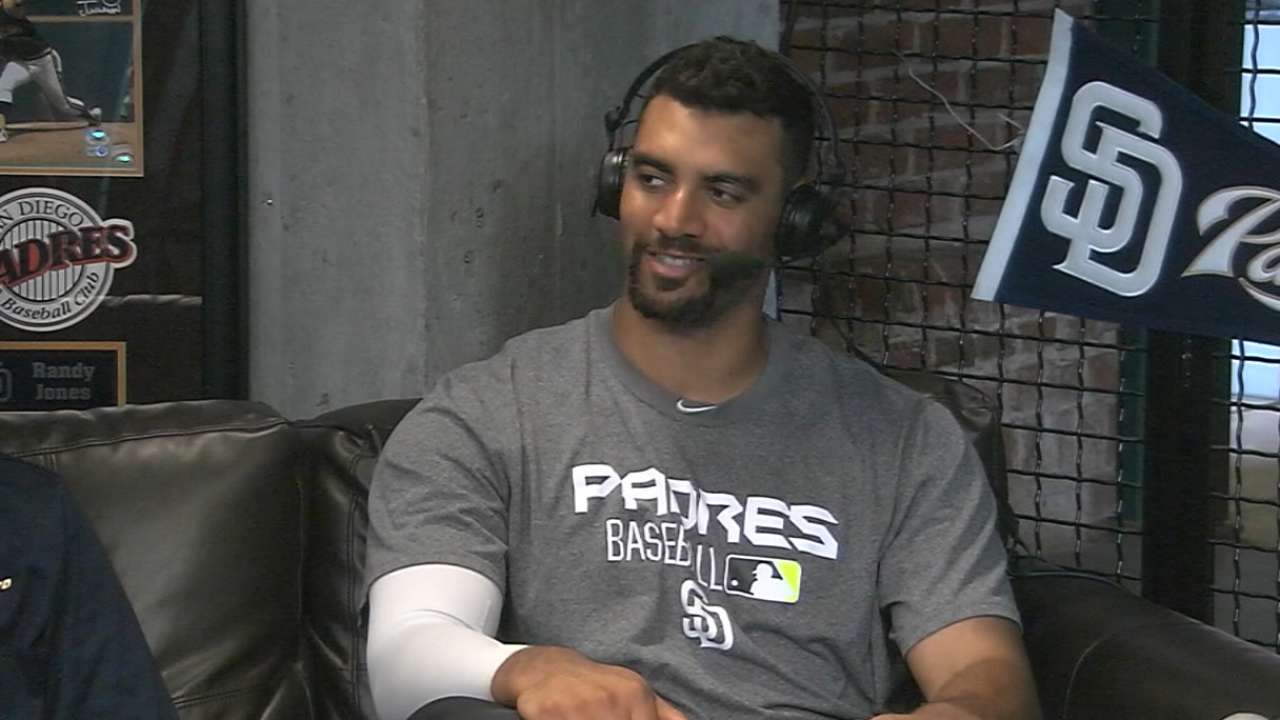 Padres starting pitcher Tyson Ross joined Jesse Agler and co-host Jordan Carruth on Padres Social Hour on Monday to discuss his pitching style and some of his off-the-field efforts through his organization called The Ross Rotation. Ross, who is coming off a victory from his last time out on Saturday, feels as though he has gotten into a nice groove along with the rest of the Padres clubhouse.
"Everything's flowing well," Ross said. "You've got a good game plan every five days, and I'm just in a good spot."
Ross continued: "The All-Star break was nice, definitely. Three days is pretty rare in baseball, so it's a nice chance to reset... It was also nice to finish with two wins in Texas, and it's nice to come back and start off with two wins, as well."
Ross has been pretty reliable at the No. 2 spot in the Padres rotation, and a lot of his success in his role seems to come from his devastating slider. So much so, that his slider has become the talk of many opposing players and coaches. Ross doesn't let the talk get to him, however.
"I don't really pay attention [to what others say about it] too much," Ross said. "Maybe they're just trying to soften me up and get me to throw some 'cookies' in there to them, but yeah, I'm just going to keep throwing it and hopefully get the same results."
Another part of Ross' job as a member of the Padres comes from his efforts in the community through The Ross Rotation. Most recently, Ross took a group of 200 kids from the Jackie Robinson YMCA to see a screening of the upcoming movie "Pixels": "It was a lot of fun taking these kids to a pre-screening," Ross said. "We did some trivia, Q&A, etc. It was a lot of fun."
To hear more about Ross' thoughts on the remainder of the season, his experience in watching his younger brother's Major League Debut and his thoughts on the current series against the Giants, be sure to watch the entire interview in the video above. For more interviews, highlights and Padres content just like this, check out padres.com/socialhour.