Rumor roundup: A dip in Hamels' value?
Pitcher might not bring haul Phillies expect; Angels on the hunt for offense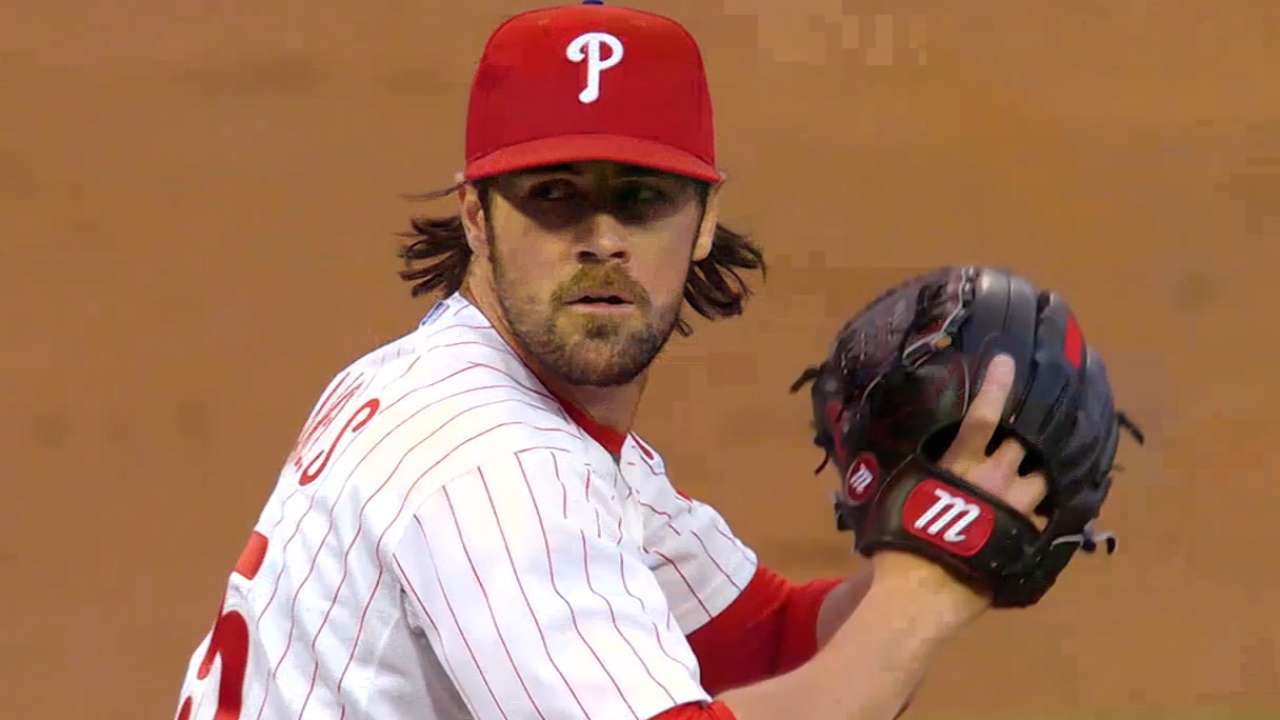 With next week's non-waiver Trade Deadline quickly approaching, it's the time of the season when trade talks and rumors begin to really heat up.
Here's a look at some of the top rumors circulating around the league on Tuesday:
• It's clear who the most talked-about player at the Trade Deadline is likely to be, but apparently not so clear just what the player's value is.
According to FOXSports.com, "the Phillies might need to lower their expectations on what a trade for Hamels would bring in the next 10 days" simply because it's unclear what Hamels' value is at this point in his career and his contract.
FOXSports.com compares a prospective Hamels deal to the David Price trade last year, when Tampa Bay netted Drew Smyly, Nick Franklin and Willy Adames. But Hamels, it points out, is under team control for, at minimum, at least 2 1/2 times longer than Price at the time of that deal. So the Phillies can expect "a good prospect, for sure" in return, but perhaps not quite the haul the Rays received or the haul the Phils might have gotten a year ago.
• The Angels are "casting a wide net" in searching for offense at the Trade Deadline, a source told MLB.com's Alden Gonzalez on Monday.
Gonzalez writes that the Angels are considering Jay Bruce, Ben Zobrist, Josh Reddick, Adam Lind, Gerardo Parra, Ben Revere, Andre Ethier and Nick Markakis, among others. Anaheim would prefer a left-handed hitter who can play left field, but is also considering other options. More importantly, the Angels want the player to be controllable beyond this season.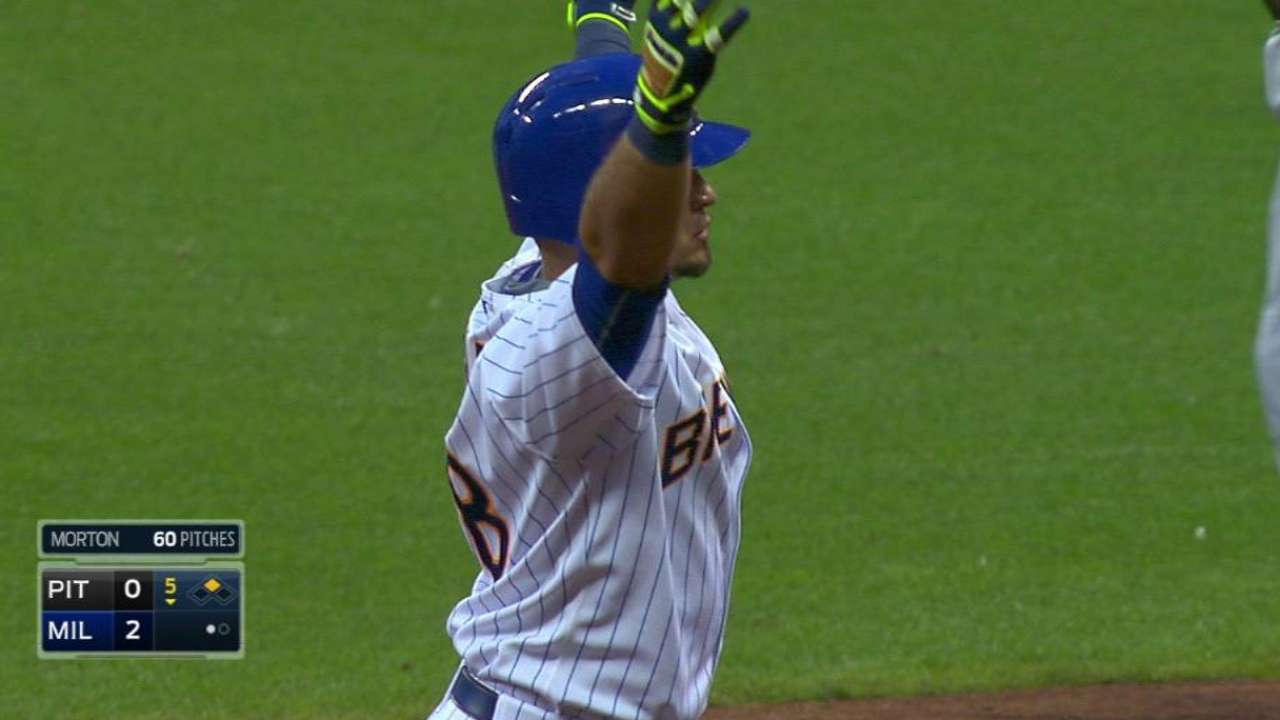 C.J. Wilson is considered a logical trade chip. He can block trades to only eight teams this year and is owed $38 million from 2015-16.
• The Mets are "looking at Gerardo Parra, as well as Justin Upton and Carlos Gomez," according to CBSSports.com, which added that Parra has been "quite popular" on the market.
• The Twins are considering adding another bat behind the plate to complement All-Star Kurt Suzuki, the Pioneer Press reported. Suzuki was an All-Star last year and seemed poised for an offensive breakout, but he has hit just .227 this season after batting .288 last year.
Suzuki signed a two-year, $12 million contract extension last year with a vesting option for 2017. Minnesota, according to the Pioneer Press, is considering A.J. Pierzynski, Jonathan Lucroy, Derek Norris and Alex Avila as possible upgrades or complementary pieces.
Joey Nowak is a reporter for MLB.com. Follow him on Twitter at @joeynowak. This story was not subject to the approval of Major League Baseball or its clubs.