Vagabond Guilmet on the move again
Dodgers designated itinerant righty for assignment Tuesday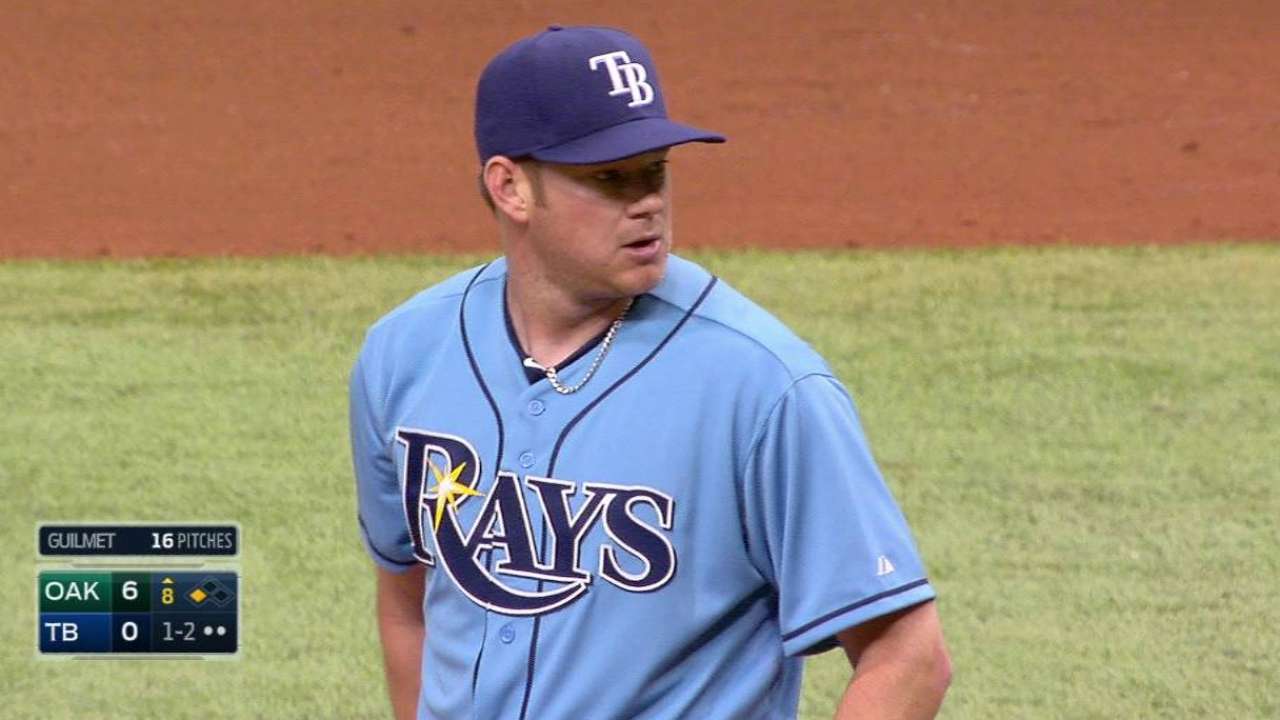 Preston Guilmet, who already has made his way around the league this year, may be on the move again. The 27-year-old right-hander was designated for assignment by the Dodgers on Tuesday after less than two weeks with the club.
Los Angeles claimed Guilmet off waivers from the Rays on July 10. Guilmet did not appear in the big leagues with the Dodgers, but he made three appearances with Triple-A Oklahoma City, allowing one run in three innings of relief.
Guilmet has only appeared in the Majors with the Rays this season (with three appearances spanning 5 1/3 innings), but he has worn plenty of uniforms. He has been traded, designated, claimed and sent down 13 times this year. And that comes after going through 20 such moves last year.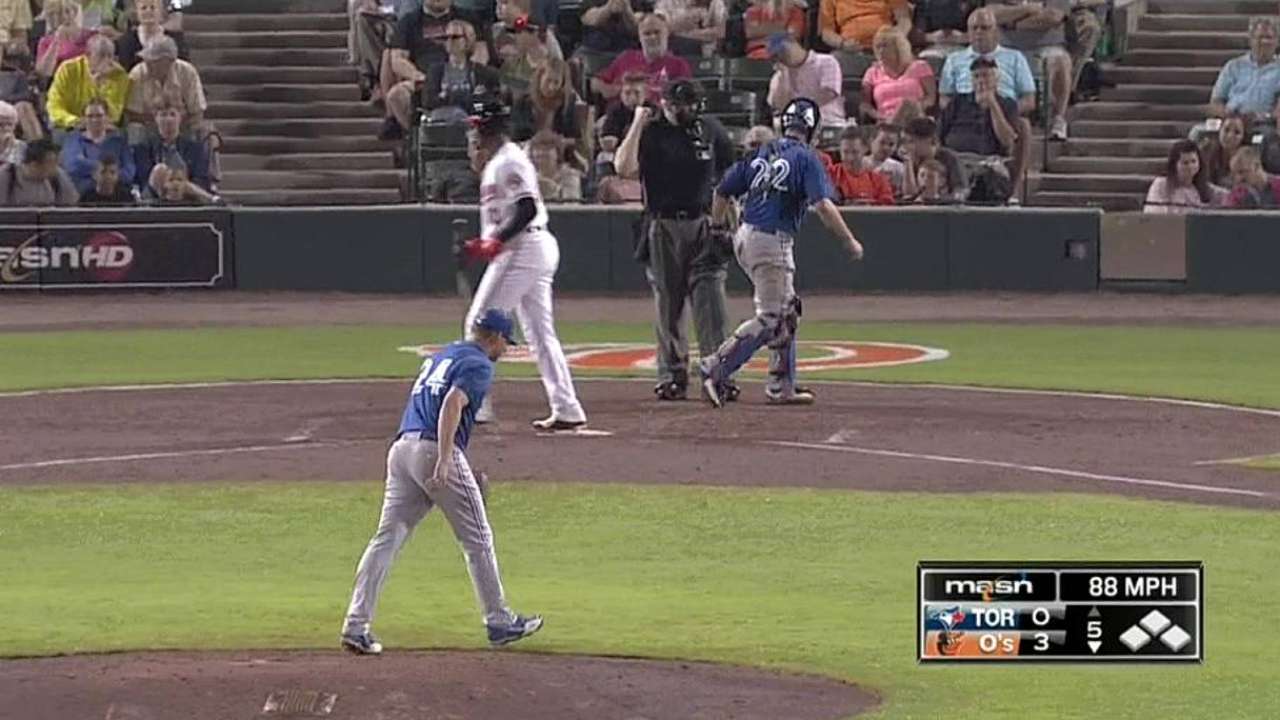 Before Guilmet was designated by the Rays on July 7, he appeared for Tampa Bay and its Triple-A affiliate in Durham, N.C. Before that, the Rays claimed him from the Blue Jays on May 13.
That makes four teams -- Toronto's Triple-A Buffalo affiliate, Durham, Oklahoma City and Tampa Bay -- this year alone for the journeyman.
Guilmet has pitched for three Major League clubs since 2013 (the Orioles last year and the Indians this year), and has contributed to plenty more Minor League clubs.
After getting his start and working his way through the Indians' MInor League system, Guilmet was dealt to Baltimore in April 2014, and he also appeared with Triple-A Norfolk. While with the Blue Jays, he also played with Buffalo. And he was also with Pittsburgh from Oct. 3 to Dec. 23, 2014.
Guilmet's Major League moves since 2013
July 10, 2013: Debuted with the Indians
April 7, 2013: Traded by the Indians to the Orioles
Oct. 3, 2014: Purchased by the Pirates from the Orioles
Dec. 23, 2014: Selected off waivers by the Blue Jays from the Pirates
May 13, 2015: Selected off waivers by the Rays from the Blue Jays
July 10, 2015: Selected off waivers by the Dodgers from the Rays
July 21, 2015: Designated for assignment by the Dodgers
Joey Nowak is a reporter for MLB.com. Follow him on Twitter at @joeynowak. This story was not subject to the approval of Major League Baseball or its clubs.