Fantasy Closer Report: Trade Deadline edition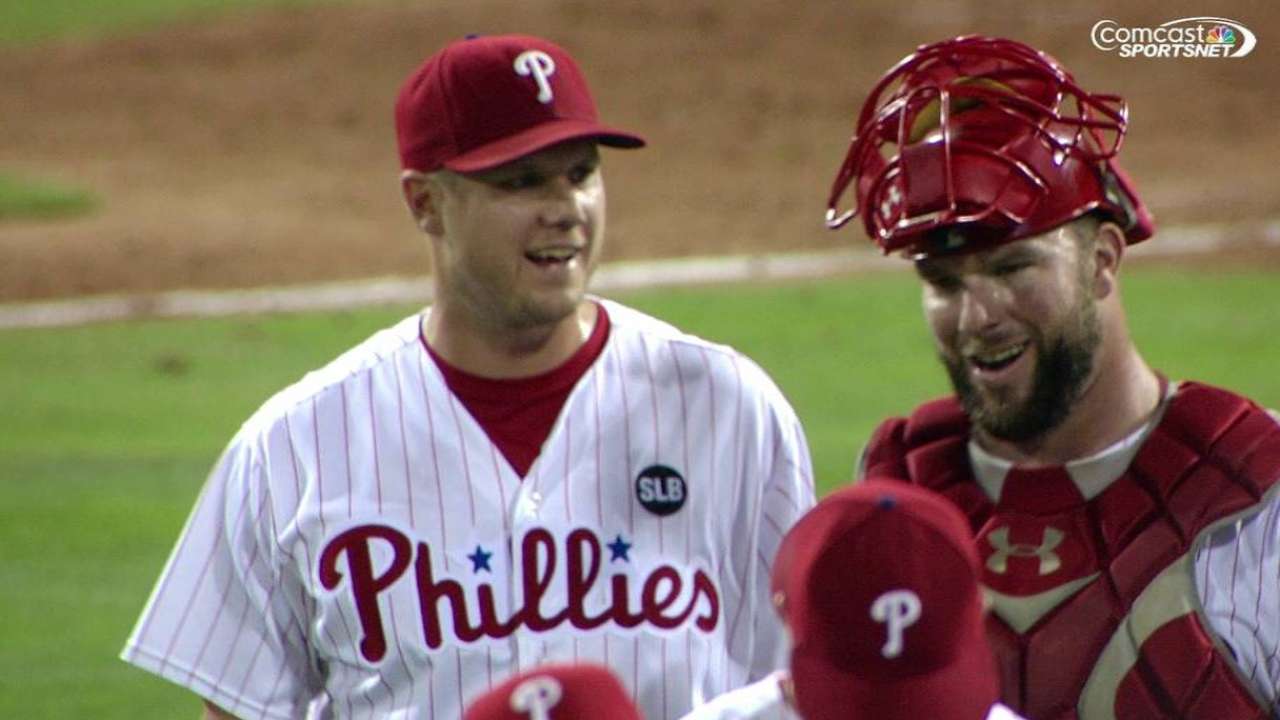 Because of the All-Star break, there wasn't much closer news this week. Instead of rehashing the same story lines of the last few weeks, I'm taking a different approach to the Closer Report this time around. With the Trade Deadline rapidly approaching, and many closers rumored to be available, I'll take a quick look at each of the potential movers, and all of the fantasy ramifications from possible deals. We'll be back to our regularly scheduled programming next week.
The definite closers
The following players will undoubtedly hold on to their closer title if/when they are moved. All of their values will likely increase marginally with the benefit of playing on superior teams and racking up more save opportunities.
Jonathan Papelbon: There may not be a player more likely to be traded before July 31 than Papelbon. The Phillies are in clear rebuilding mode, and the veteran reliever has made it clear that he wants no part of that. The next man in line for Philadelphia is already incredibly obvious: Ken Giles has been the closer-in-waiting for what seems like a decade, and he should finally take that mantle in the coming weeks. Unfortunately, he'll already be owned in all but the shallowest of leagues, and those owners won't be keen on trading him at this point. Congrats to all who have held on to Giles; your patience will soon be rewarded.
Aroldis Chapman: Like the Phillies, the Reds are ready to enter full teardown mode. Chapman is still under control for another year after this one, so they don't have to trade him now, but it makes the most sense to get it over with. Cincinnati's bullpen is a little less clear than Philadelphia's, however. The favorite to take over the ninth inning right now would appear to be J.J. Hoover. If you're looking for saves down the stretch, he may be the guy to target at this point. Tony Cingrani could be a darkhorse option as well, but the smart guess is Hoover.
Craig Kimbrel: This is the most surprising member of this tier to potentially be dealt. The Padres acquired him just before Opening Day with the idea of him being the long-term closer, but after a poor first half, they're already looking to bail. If Kimbrel is indeed dealt, Joaquin Benoit is the obvious option to replace him in the ninth. However, he's another trade candidate, as he's in his late-30s, and his peripherals have taken a clear step back this year. If they decide to part ways with Benoit as well, Brandon Maurer and Shawn Kelley would be the other options. If forced to choose one, I would be targeting Maurer, but not before it's clear that Benoit is also on the trade block.
The maybe closers
This next group of relievers will have their roles determined by which team acquires them. Any of them could easily stick as a closer in the right situation, but there are scenarios in which they could also be slotted into a setup role. I wouldn't look to dump any of them, but keep an eye on the rumors surrounding them so you're not blindsided by a new role.
Koji Uehara: He was probably the toughest guy to place in this group. On pure talent, Uehara is good enough to close on most teams. However, he's likely on his last contact, so his role won't be as important to him as it would be for others. I couldn't see Uehara causing a stink if a team decided to move him to the seventh and eighth inning. In Boston, the only possible replacement is Junichi Tazawa, who has been one of the more underrated relievers in the game for a couple of years now. He's another trade candidate, but with the Red Sox looking to compete again in 2016, it's hard to see them ending the year without either Uehara or Tazawa on the roster. My guess is that Uehara ends up as the man to change uniforms. If Tazawa is available, I'd grab him now. The worst-case scenario would be him helping your ratios, and there's a decent possibility he'll be grabbing saves down the stretch as well.
Francisco Rodriguez: As I touched on last week, K-Rod has been one of the more underappreciated closers in all of baseball this season. He's been overshadowed by a bad Brewers team, but he's made the most of his opportunities. Even if Rodriguez is relegated to a setup role on a new team, he'll still be valuable in most leagues. Meanwhile, Milwaukee has a few options to replace him. Will Smith is the most obvious one. Although he's a lefty, his career splits aren't overwhelming enough to dissuade the Brewers from putting him in the ninth inning, and he's actually carried heavy reverse splits in 2015. However, he's another trade candidate. If Smith is also traded, Jeremy Jeffress would likely jump to the top of their depth chart. It's also possible the Brewers would want to start their future right away and throw Corey Knebel into the fire, but I don't foresee that happening just yet.
Tyler Clippard: The veteran reliever has been up and down this year, and it wouldn't surprise me to see him return to the setup role in which he's been so effective throughout his career. The situation behind Clippard in Oakland is jumbled, to put it nicely. Nobody has emerged as an obvious candidate to take over the closer role. It looked like Evan Scribner would be that guy, but he's pitched himself out of the opportunity. Edward Mujica could be an option, but he's not the choice anyone wants to see. Drew Pomeranz is a little more exciting, but his splits aren't really conducive to performing as a full-time closer. If I had to pick one player to take over for the A's, it'd be Fernando Rodriguez, although I'd expect more of a committee approach. If you're looking for second-half saves, I'd avoid the Oakland bullpen altogether.
The future setup men
You've enjoyed the saves that have been reaped from the following names, but they won't last much longer. Enjoy them while you can.
Jim Johnson: For most of the year, Jason Grilli appeared to be the most surprising trade chip in baseball. That was until a torn Achilles ended his season. Now, Johnson takes the title of surprisingly effective closer. Luckily for fantasy owners, his replacement is fairly obvious. By Aug. 1, it would be shocking if anyone other than Arodys Vizcaino were closing games for Atlanta. For those in long-term leagues, things are lining up well for Shae Simmons to take over the role by midseason 2016 at the latest.
John Axford: Like Johnson and Grilli, Axford came somewhat out of nowhere in a bounce-back campaign. He's certainly earned a setup role on a contender to finish out 2015 after filling in admirably for the injured Adam Ottavino. There is seemingly an unlimited number of unexciting options to replace Axford in Colorado. LaTroy Hawkins could very well take back the role he held to start the year, but Tommy Kahnle and Boone Logan represent some other options. As with Oakland's unit, avoid this bullpen if you're looking for future saves.
A version of this story originally appeared on Baseball Prospectus.
Matt Collins is a contributor to MLB.com. This story was not subject to the approval of Major League Baseball or its clubs.