ICYMI: Friars take opener with fifth straight W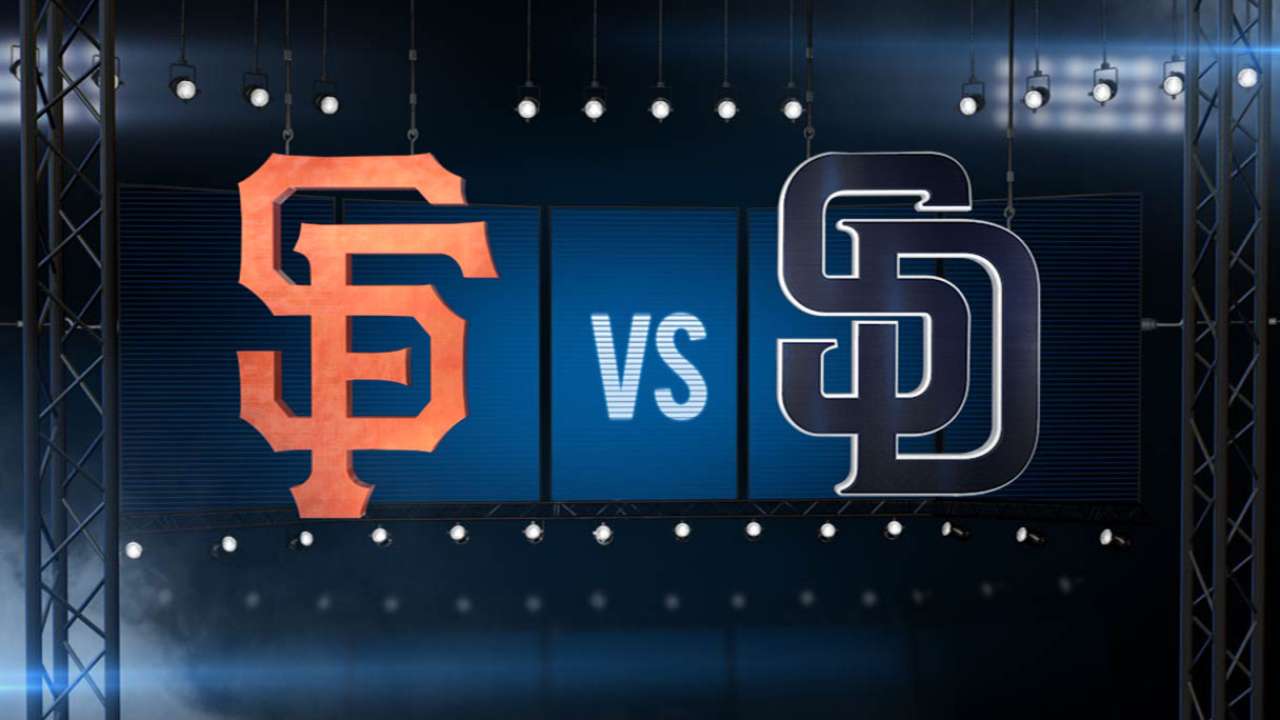 Monday's series opener between the Padres and Giants looked like a rematch of Opening Day as Tim Hudson and Ian Kennedy squared off for the first time since April 9. This time, however, Kennedy would come out victorious as the Padres would go on to defeat the Giants, 4-2, and improve their home record against San Francisco to 4-1 in five games. Kennedy's fifth win of the season came by way of his own quality start and a lively Padres offense that pounded out 10 hits against the Giants.
While San Francisco was the first to score on Monday night, outfielder Matt Kemp extended his hitting streak to eight games with a two-run home run in the third inning to put the Friars up 2-1. During his eight-game hitting streak, Kemp has collected eight extra-base hits -- including four home runs -- and 10 RBIs.
Kemp also enjoyed the sixth multihit game of his current hitting streak after going 2-for-3 on the day with a single after his two-run shot. Infielder Yangervis Solarte went 3-for-5 with an RBI and run while Yonder Alonso went 2-for-3 with a double. A Melvin Upton Jr. triple led to the Friars' fourth run of the night.
The Padres' pitching staff had an excellent night after Kennedy threw six strong innings while surrendering only two earned runs on six hits and striking out six. Kennedy was relieved by Brandon Maurer, Joaquin Benoit and Craig Kimbrel, who all threw scoreless innings. Kimbrel earned his 26th save of the year. Kimbrel's save is unique in that it was his fifth straight save in five straight team games, tying a Padres franchise record alongside Trevor Hoffman (1999), Mark Davis (1989) and Rollie Fingers (1977). Kimbrel's perfect frame also required only four pitches to retire the side.
In case you missed it, here are some highlights and stories that may have passed you by:
Padres postgame recap: Padres nip Giants for fifth straight victory
Kemp smashes an opposite field two-run shot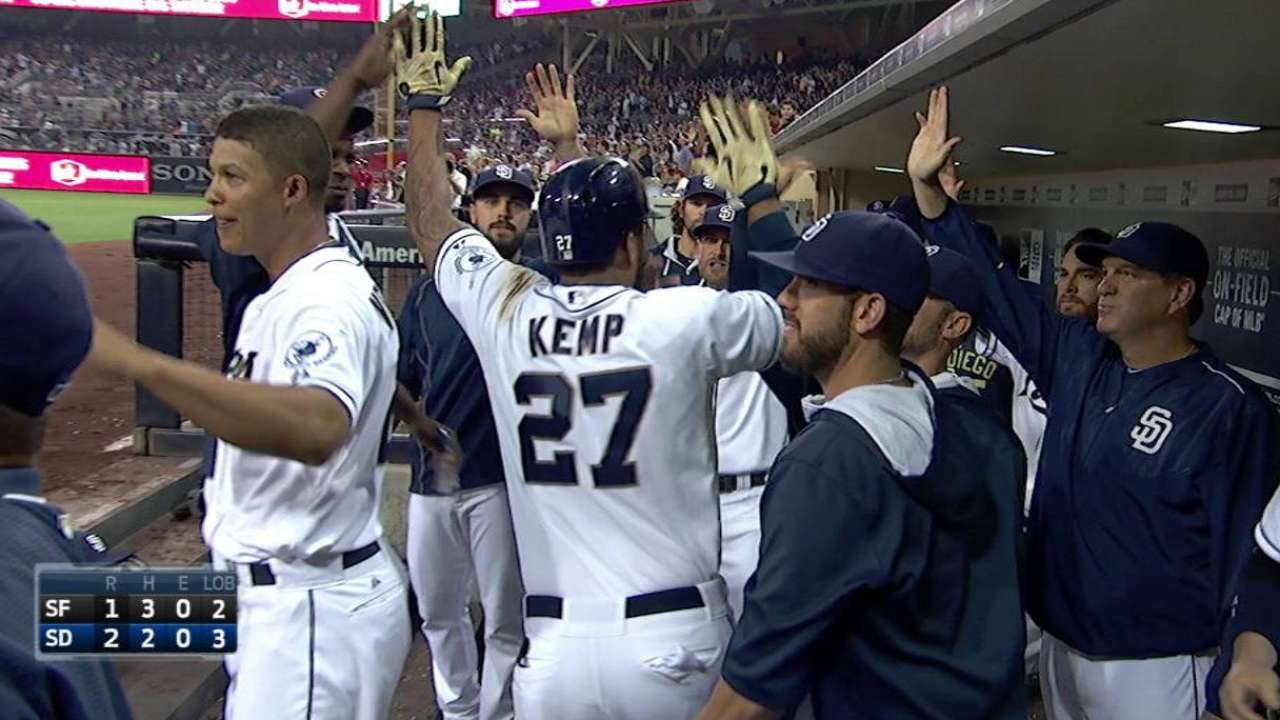 Gyorko unties the game with a sac-fly RBI in the 5th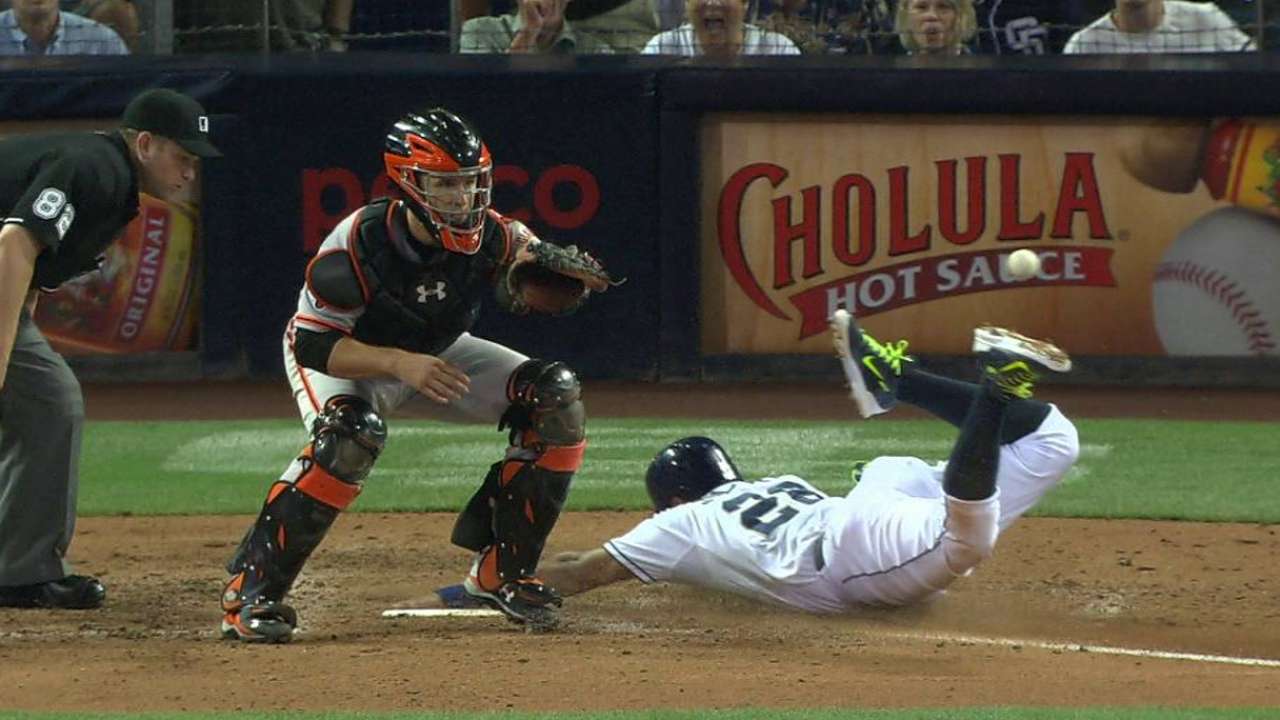 Solarte's RBI single plates Upton Jr. in the 6th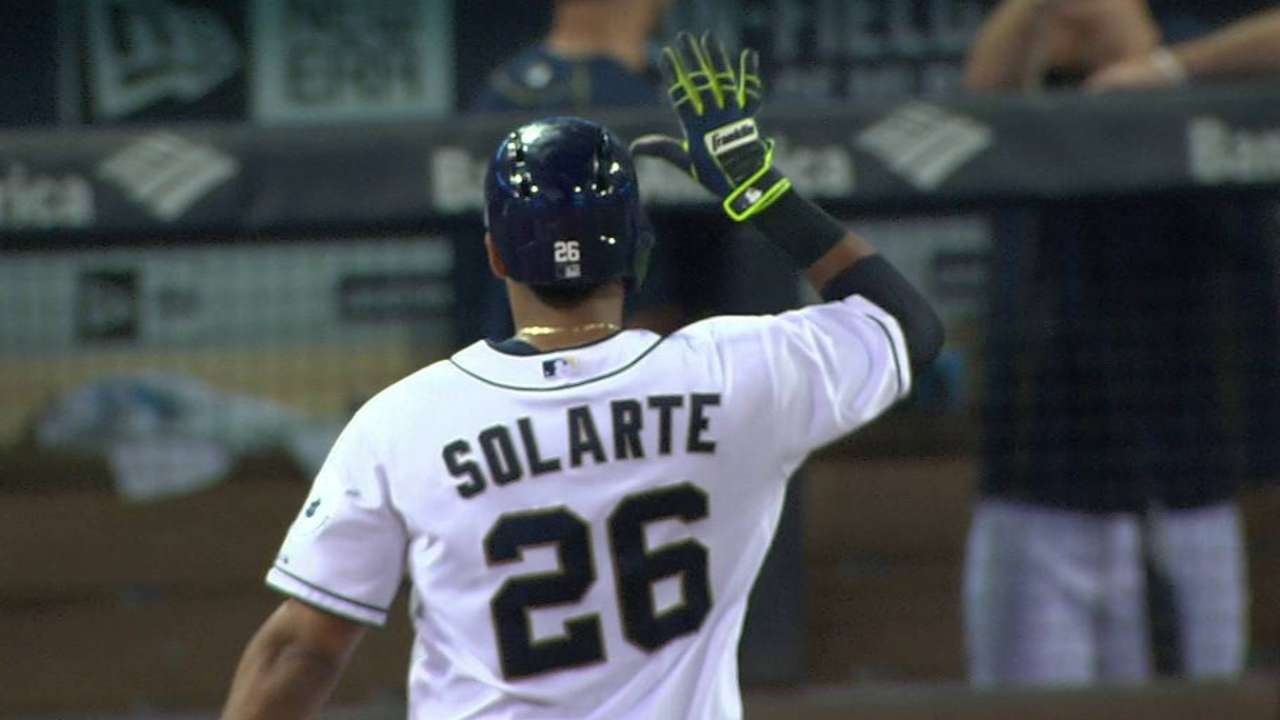 Kimbrel collects his 5th straight save in as many games on four pitches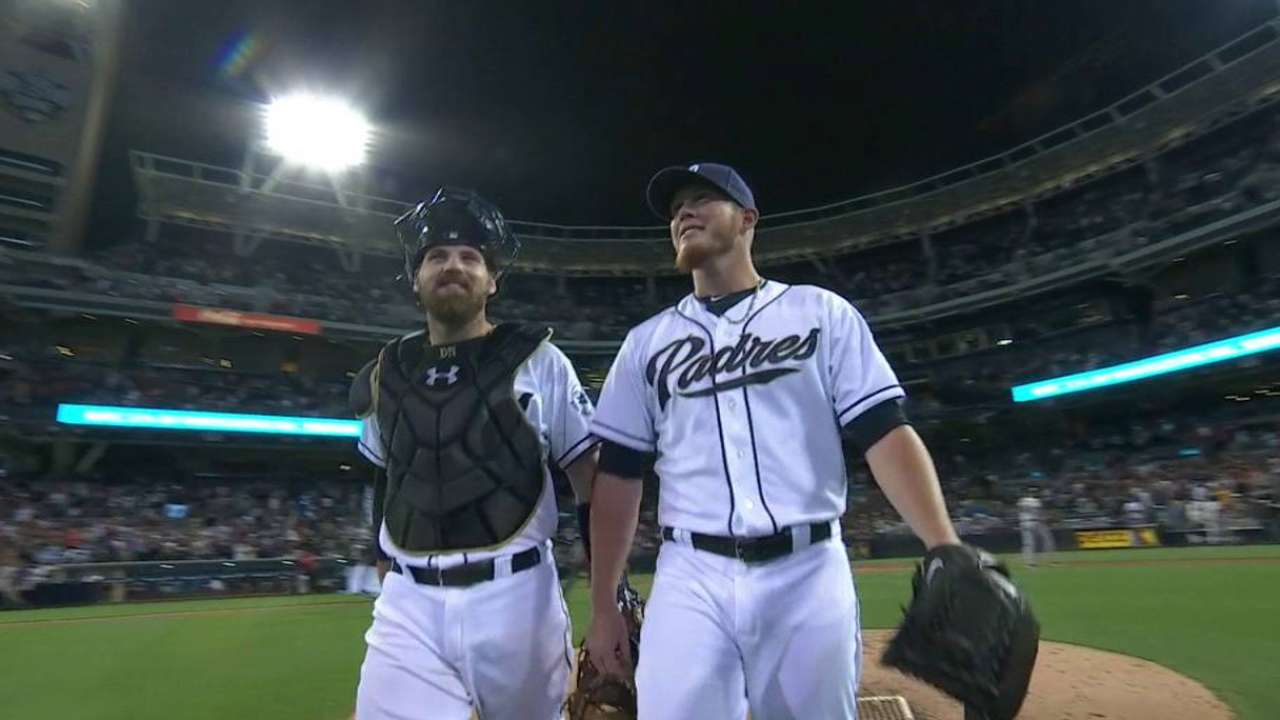 Padres All-Star recovering from minor ailment: J. Upton still out, but oblique injury doing better
Determined Morrow looks for quick rehab and return: Morrow optimistic after simulated game
Sunshine nowhere to be found in San Diego summer: In rare occurrence, Padres game rained out
Myers progressing nicely after surgery: Rehabbing wrist, Myers to start hitting soon
Down on the Farm: Medica has 2 HRs, 7 RBIs; Decker his 17th HR for Triple-A El Paso
Murph's Musings: J. Upton will miss at least a couple of games with aggravated oblique injury
Game Notes vs. SF (07.20) Padres Welcome Giants into Town for Three-Game Set
Looking forward:
Friar Forecast: Despaigne seeks more success vs. Giants
Tuesday's probable pitchers: Odrisamer Despaigne (3-6, 4.64 ERA) vs. Chris Heston (9-5, 3.39 ERA)