Lack of support gives Phelps little margin for error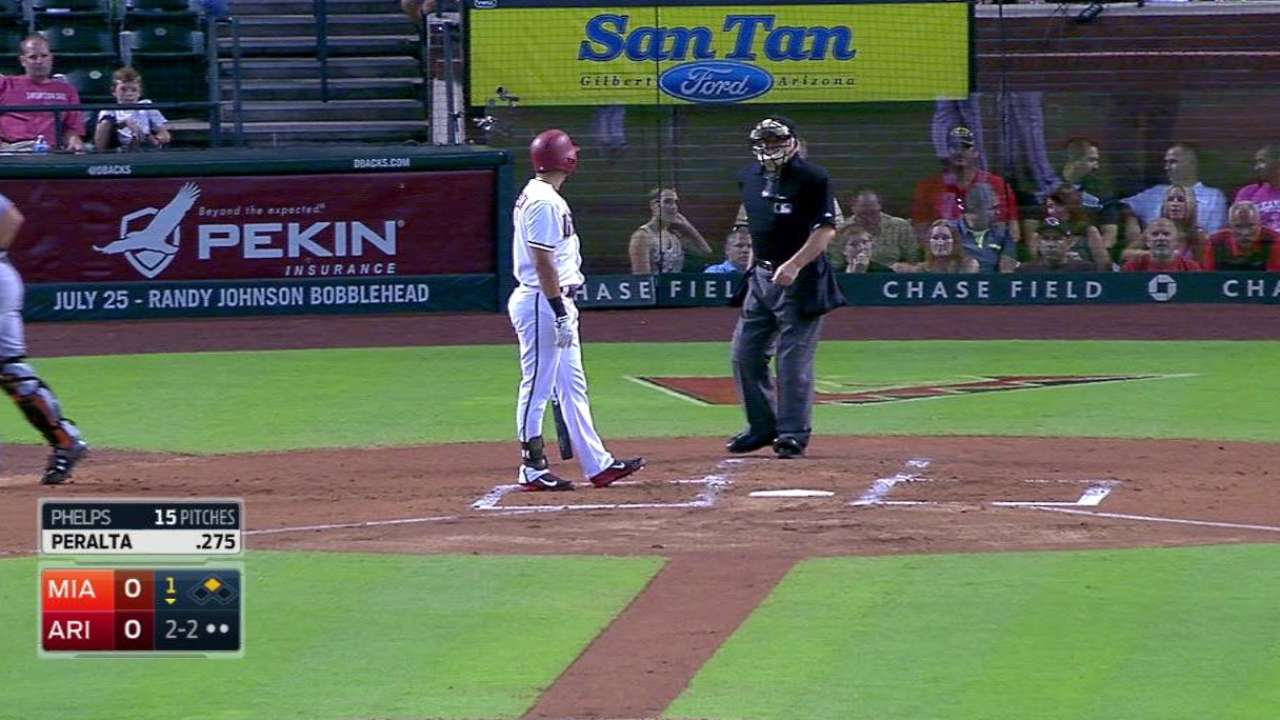 PHOENIX -- Marlins manager Dan Jennings felt starter David Phelps gave his club an opportunity for a win for his second straight outing on Monday night.
But just like Phelps' last time out, the offense wasn't there to support the right-hander in the Marlins' 3-1 loss to the D-backs at Chase Field. This time, it was grounding into double plays that proved to be the team's downfall.
"Double plays were definitely our nemesis," Jennings said. "We had men on with opportunities, we just couldn't get the hit. You ground into four double plays, it kills your momentum."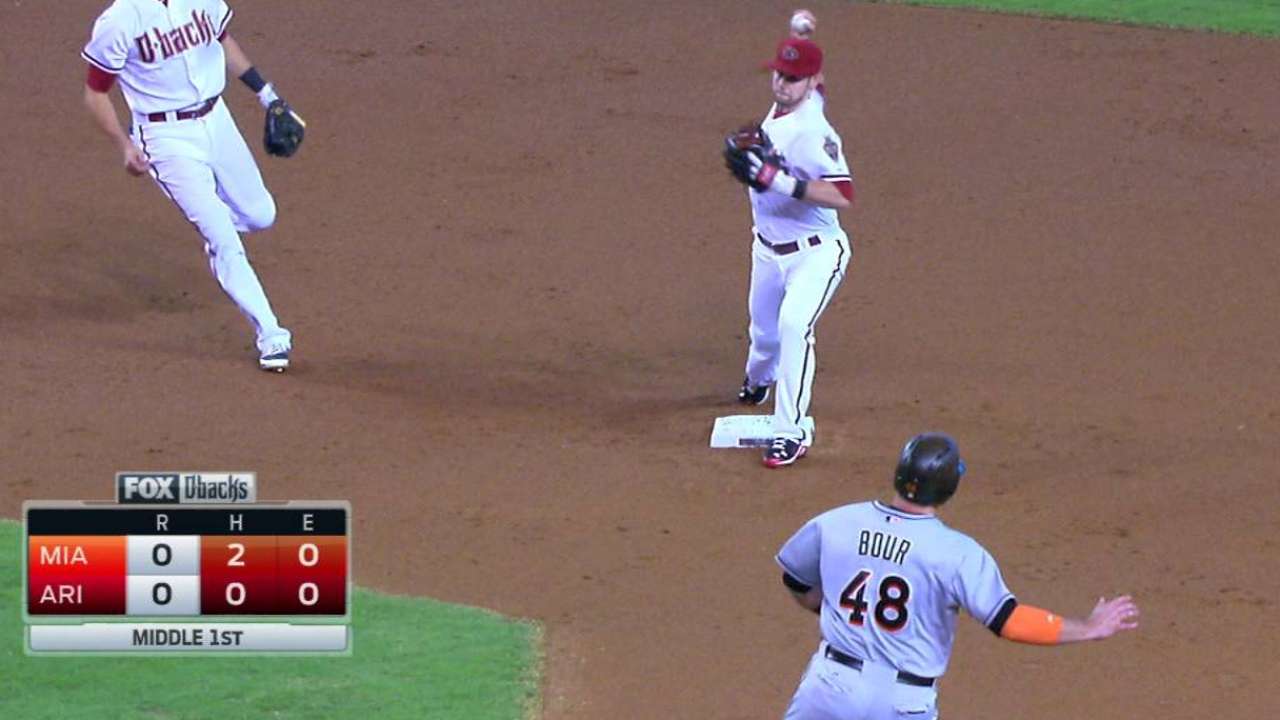 Those struggles started early when the Marlins had the bases loaded with one out in the top of the first inning, but Adeiny Hechavarria grounded into an inning-ending 6-4-3 double play. They hit into two more double plays in the fifth and sixth before Derek Dietrich finally got the team on the board with a homer to lead off the seventh.
The Marlins loaded the bases again in the eighth with two outs, but Dietrich grounded out to end the scoring threat.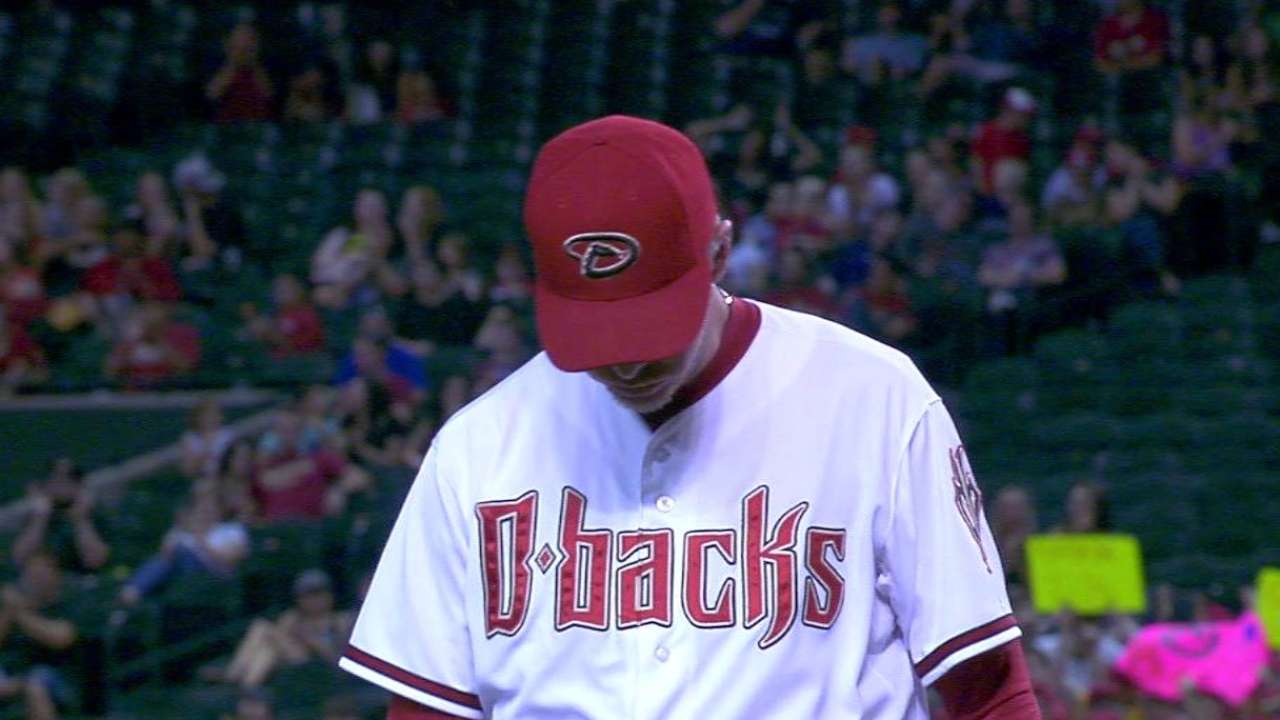 "We couldn't deliver with two outs, and the difference in the game was honestly that they did and we didn't," Jennings said.
Phelps has had an up-and-down season to this point while going back and forth between the bullpen and rotation. He was re-inserted into the rotation before his last outing, when he gave up just one run in six innings yet suffered the loss to the Reds on July 10.
The Marlins right-hander gave up three runs in 5 2/3 innings, but he also issued four walks and gave up a key two-run single to D-backs outfielder David Peralta with the bases loaded in the third.
"Fastball command's usually what I'm best at, and tonight it was just off the plate, off the plate, off the plate," Phelps said. "I was just putting myself in bad counts and [I've] just got to do a better job of getting ahead of guys."
The Marlins entered the All-Star break with three wins in four games, but have sputtered to open the second half. Monday marked their fourth consecutive loss, after getting swept by the Phillies this past weekend, to drop their road record to 14-32.
"It's opportunities that we haven't taken advantage of," Jennings said. "It's very frustrating. This is a better ballclub than that."
Jake Rill is an associate reporter for MLB.com. This story was not subject to the approval of Major League Baseball or its clubs.