Ventura's puzzling struggles continue for KC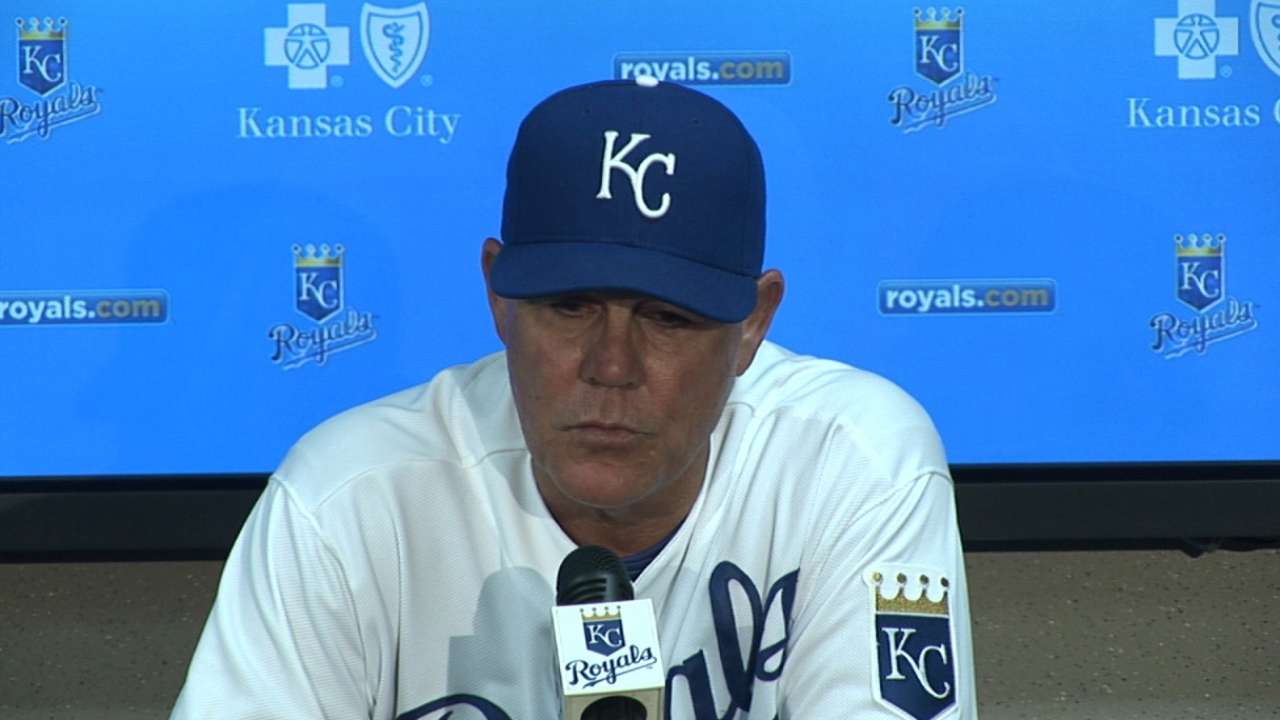 KANSAS CITY -- With the Royals' rotation unsettled, and at least one starter needing to be replaced to make room for Jason Vargas' return, this wasn't the time for Yordano Ventura to toss in another clunker.
But that's just what Ventura did in a 10-7 loss to the Pirates on Monday. Ventura gave up 10 hits and six runs in four-plus innings and fell to 4-7 with a 5.19 ERA. It was his fourth straight start in which he didn't record an out in the sixth inning.
But manager Ned Yost said he wasn't about to make any snap decisions about Ventura, who started the season as his No. 1 starter.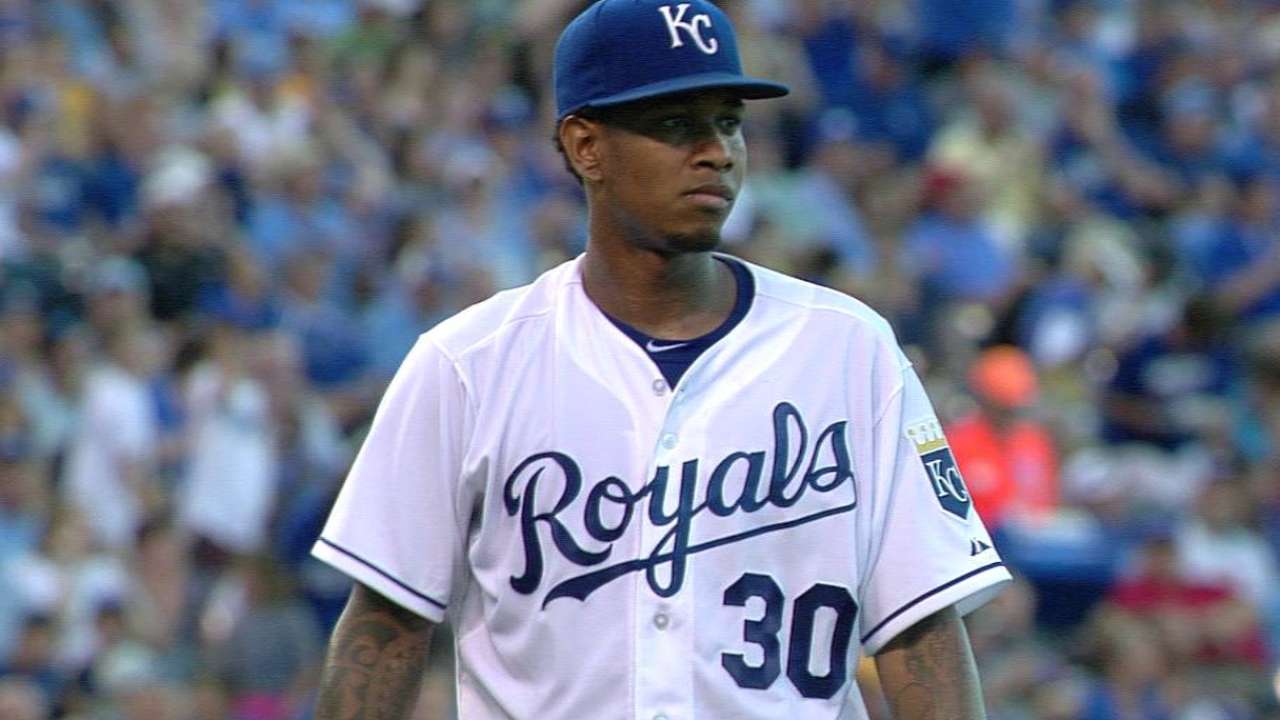 "We don't talk about things like that after the game," Yost said. "We're continuing to evaluate."
But even Yost seemed to join the growing list of observers who are puzzled by Ventura's performances.
"Especially with the second half he had last year," Yost said. "He had inconsistencies last year in the first half but took off in the second half. We thought he would build off that."
Ventura hasn't. He has battled his emotions and suspensions and a series of physical ailments from cramps to weakness in his right hand.
Ventura himself can't pinpoint the problem.
"I went home for the break and worked there and came back and felt good," he said through translator Pedro Grifol. "I just left too many pitches over the plate. It wasn't my intention.
"Obviously I am not feeling too good about what is going on. I know this club needs me to do what we need to do this season. I need to keep working to get back to where I need to be."
Ventura said the issues aren't health related.
"I felt great," he said. "My hand felt great."
Said Yost, "It's not a stuff issue. He's got good enough stuff. It's command. He falls behind in the count and then tries to overpower you with fastballs down the middle. You can't do that with big league hitters."
Jeffrey Flanagan is a reporter for MLB.com. Follow him on Twitter at @FlannyMLB. This story was not subject to the approval of Major League Baseball or its clubs.