Quick hook works against Maddon
Grimm gives up one-run lead with two outs in sixth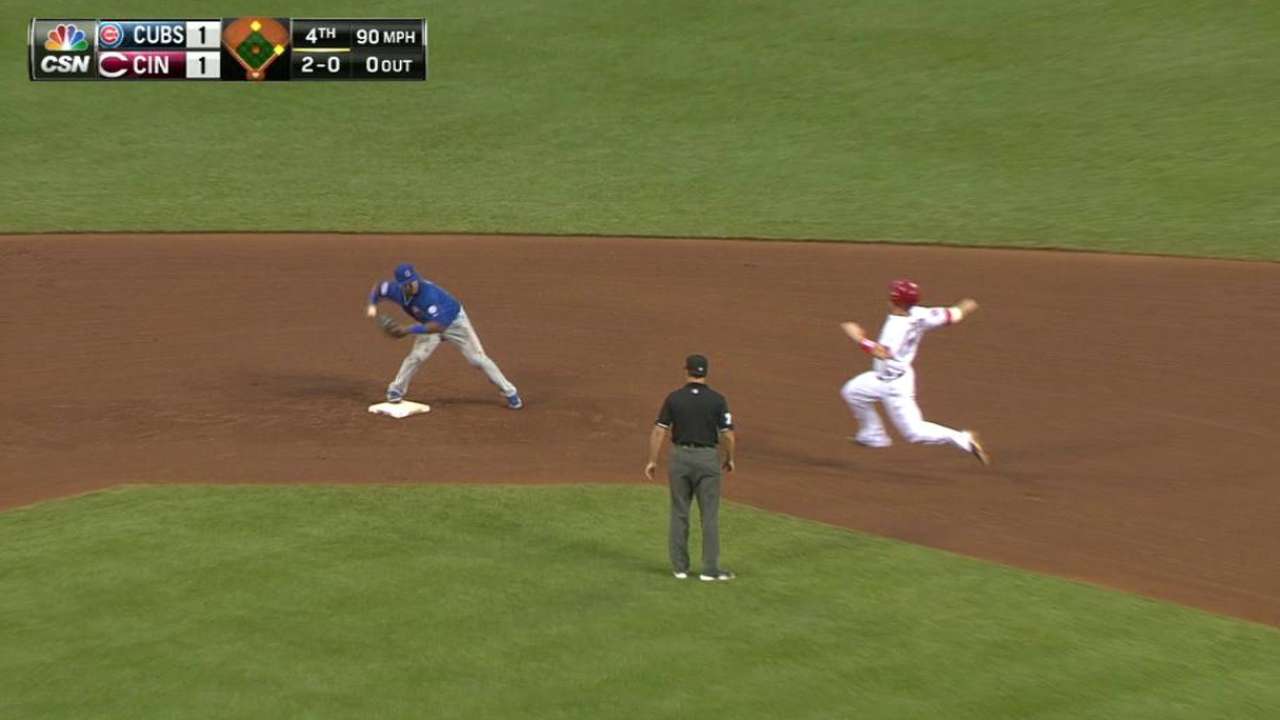 CINCINNATI -- Cubs manager Joe Maddon pulled starter Clayton Richard early on Monday, a move that ultimately cost his club in a 5-4 loss to the Reds.
After Richard got Joey Votto to hit into a double play, Maddon elected to take Richard out of the game in the bottom of the sixth inning. Right-hander Justin Grimm inherited a 4-3 Cubs lead with the bases empty. However, a walk of Todd Frazier -- his first non-intentional walk since June 23 -- was followed up by a Jay Bruce home run to right field to give the Reds a lead they would not surrender.
Richard had only thrown 70 pitches and given up three runs on four hits and one walk. After the game, Maddon said he felt confident with Grimm taking over in that spot, but things just didn't work out as planned.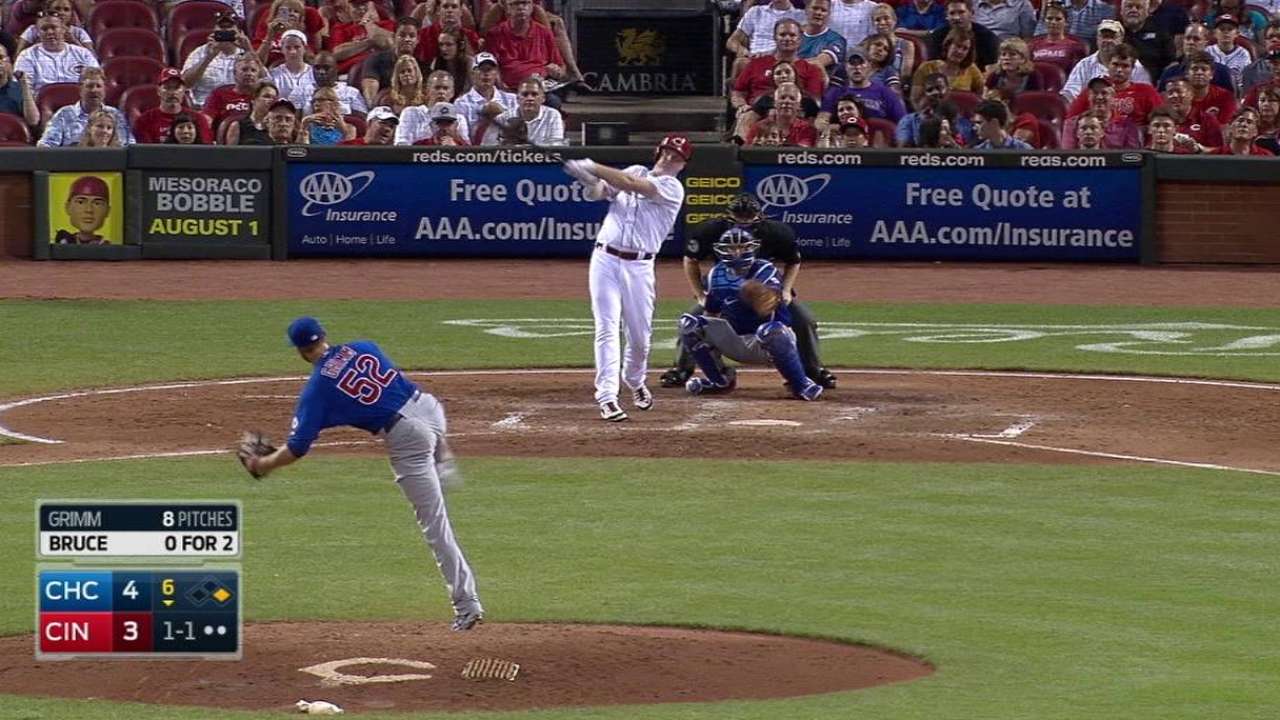 "That falls under the category of the right thing to do, but it didn't work," Maddon said. "Frazier had two good at-bats. I'm just trying to keep it right there. Grimm has been outstanding. He hasn't been good, he's been outstanding, so it's the right spot for him. Even with Bruce, I felt really good about him there."
Bruce's home run was only the second given up by Grimm this season, and the first since May 25 against the Nationals.
• Soriano joins Cubs' bullpen mix
Grimm entered the night with a 1.17 ERA in 29 games, and said he made a bad decision on what he threw to Bruce.
"I was just trying to attack Frazier, and it just didn't work out to my advantage," said Grimm, who dropped to 1-3 on the season. "Probably should have went more with my strength at that point instead of, I feel like I made more of a scouting report type pitch instead of a pitch that is my strength, and should have just attacked [Bruce] with that instead."
Monday was only Richard's third appearance of the season after being acquired on July 3 from the Pirates for cash considerations. Richard struggled last time out when he was called upon in a relief role against the Cardinals on July 8.
Richard didn't question Maddon's decision to yank him after only 70 pitches, and said he felt good about his performance on Monday night.
"I feel like today I threw the ball well," Richard said. "Probably better than I have since I've been here, and it's just unfortunate how that happens in baseball sometimes."
Robert Bondy is an associate reporter for MLB.com. This story was not subject to the approval of Major League Baseball or its clubs.