Buchanan optioned to Triple-A after first win
Mackanin wants to keep righty pitching every five days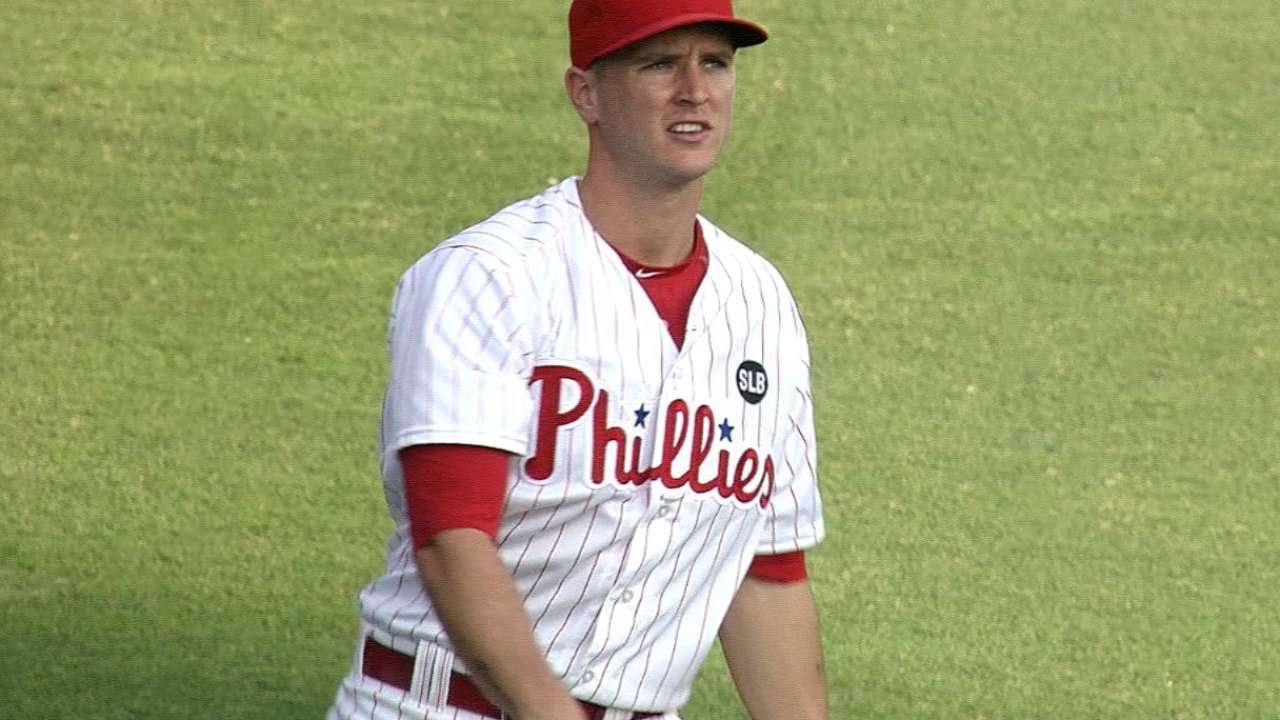 PHILADELPHIA -- The process is more important than the product.
Based off the moves the Phillies made after Monday's 5-3 win against the Rays, the team's fourth consecutive win coming out of the All-Star break, this is interim manager Pete Mackanin, general manager Ruben Amaro and the rest of the team's outlook on 2015.
Starting pitcher David Buchanan had one of his best outings of 2015 Monday night, throwing 6 1/3 innings and allowing three runs. The start was just the fifth time in July that a Phillies starter lasted into the seventh inning, was Buchanan's first win in his past 15 starts and lowered his ERA more than half a point. However, after the game, Mackanin announced that despite the strong showing, Buchanan will be optioned to Triple-A Lehigh Valley.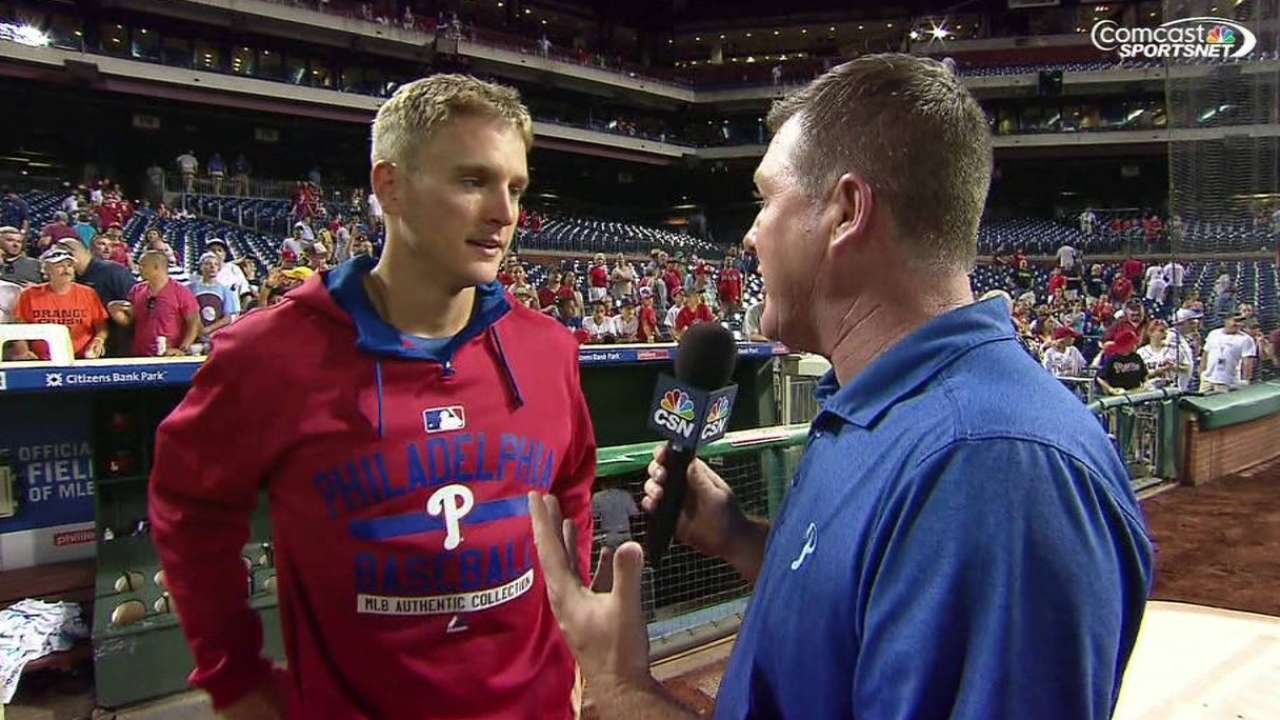 "We want to keep Buchanan on his program pitching every five days," Mackanin said. "With the two days off coming up, we don't need a fifth starter. We want to keep Buchanan on track."
Buchanan's demotion wasn't the only roster move the Phillies made Monday night. The move was made to free up a roster spot to activate Jerome Williams from the disabled list. Also, to make space for Aaron Nola to join the roster and start Tuesday, Chad Billingsley was placed on the 15-day disabled list with mild structural tendinitis in his throwing elbow. No structural damage was found.
This move, according to Mackanin, alleviates some of the stress on the bullpen and moves the team to a four-man pitching rotation. Mackanin confirmed that Nola, Cole Hamels and Adam Morgan will be three of the four, but he said that there is a chance Williams will begin from the bullpen, as pitching coach Bob McClure has not drawn up the exact plans yet.
As Mackanin indicated, Buchanan said he understood the decision. That being said, Buchanan didn't seem to believe work in Triple-A is necessarily what he needs right now.
"I know I've shown that I can pitch in the big leagues, and I have to tell myself that," Buchanan said. "Because down in Lehigh and even the coaches here, they've told me, 'You've shown us you can pitch here.' When I first got optioned earlier, they were like, 'We believe in you. You've got to believe in yourself.' So I think, actually I know now, I know I can pitch here, and I have to continue to have that confidence."
Buchanan said he preferred to keep the conversation he and Mackanin had about his send-down between the pair. However, he did echo Mackanin's sentiment that at this point in his career, pitching every fifth day is more important than staying in the big leagues.
"[Pete] just told me to go down there and keep doing what I'm doing and trust the process," Buchanan said.
Nick Suss is an associate reporter for MLB.com. This story was not subject to the approval of Major League Baseball or its clubs.