Simon makes strides in outing against Seattle
Right-hander fans three, allows four runs over 5 2/3 innings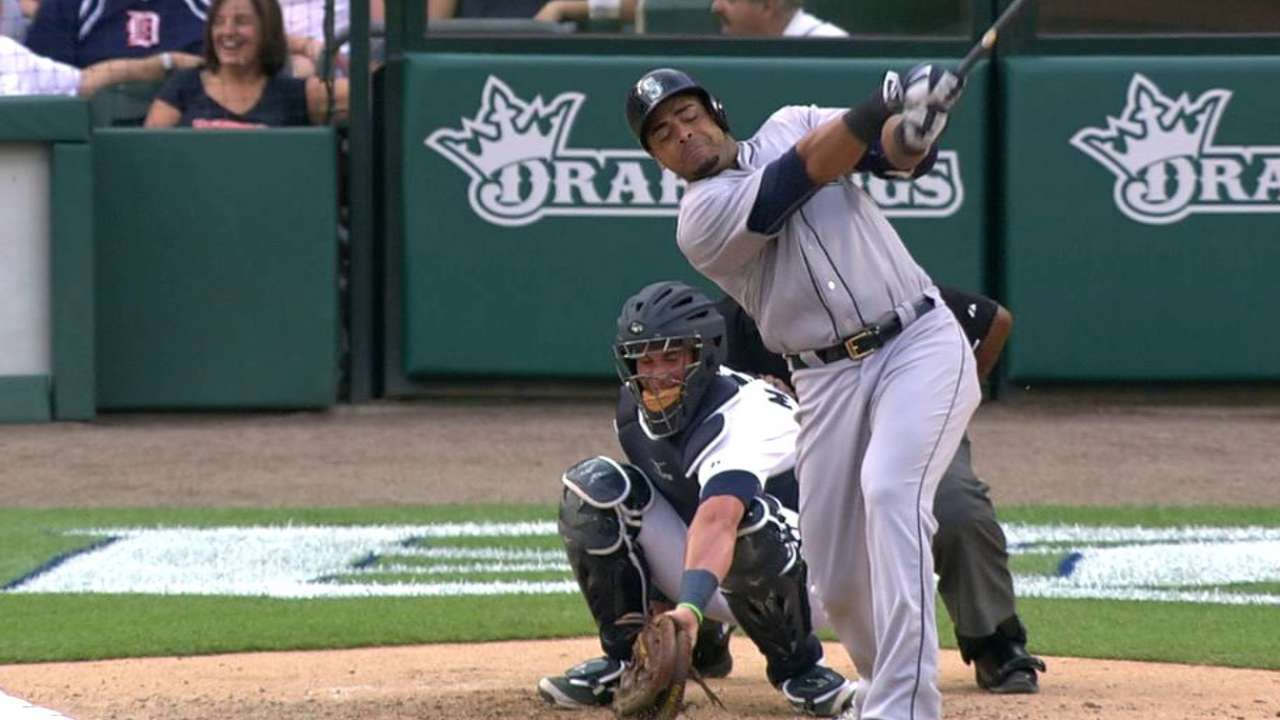 DETROIT -- Tigers starter Alfredo Simon's clean third inning during Monday's 5-4 win over the Mariners marked a somewhat significant development: It was the first time since June 25 that he had pitched a 1-2-3 frame.
And while the right-hander was by no means fantastic, allowing four runs over 5 2/3 innings was at least a marginal improvement over his recent struggles.
For the first time in six starts, Simon surrendered fewer than five runs. He also limited Seattle to six hits -- though he was fortunate that several line drives landed just foul early on. The result was a decent and long enough start that, when manager Brad Ausmus handed the ball to the bullpen, Detroit was still in a fine position to win.
For Simon, that alone was a step forward.
"It was a better outing, overall," Ausmus said. "But I think he can be sharper, like he was earlier in the season."
The manager was referring to April, when Simon began the season 4-0 with a 1.65 ERA, and to May, when the righty tallied a 2.10 ERA. But before Monday's outing, Simon had yielded five earned runs in five straight starts -- the only player in baseball to do so this season.
"At the end of the day, he kept us in the ballgame," said catcher James McCann. "There's a couple big situations that he could have let get away from him and didn't."
Simon was somewhat erratic and delivered a pair of wild pitches, but he also battled through arm tightness after being hit by a comebacker in the second inning. That, Ausmus said, limited the righty's ability to control his breaking pitches, particularly his slider. But McCann liked what he saw anyway.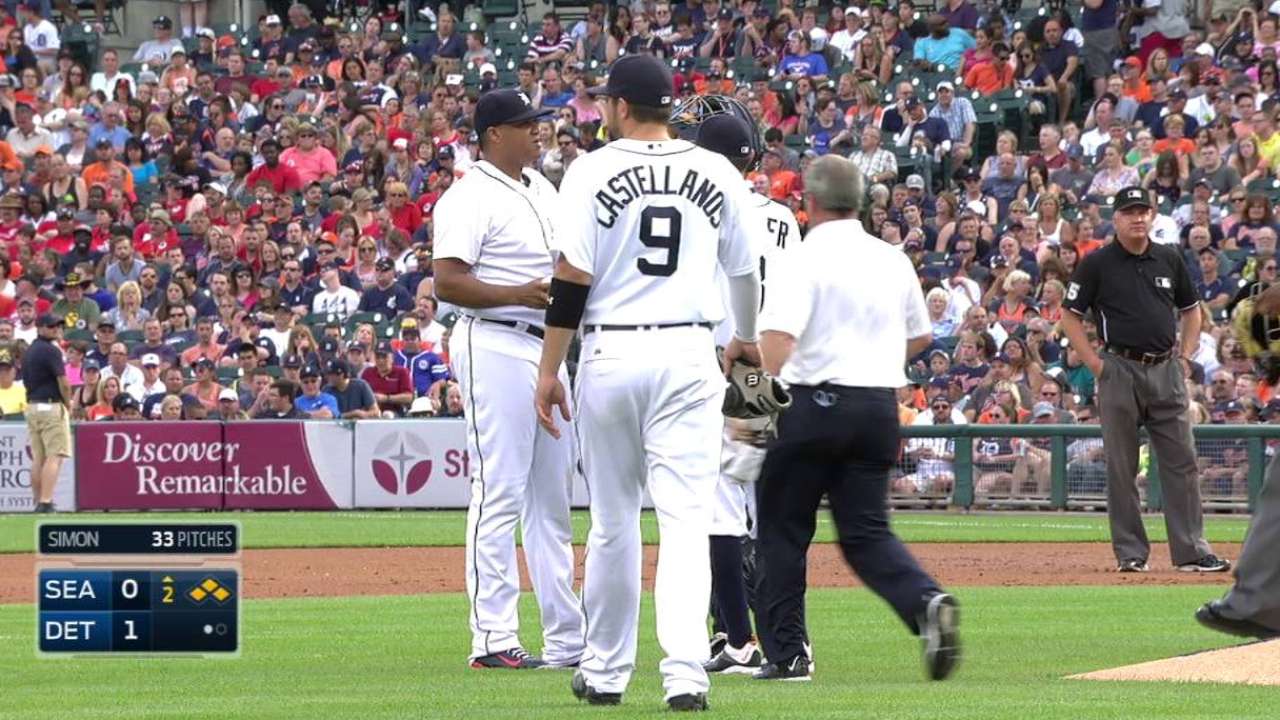 "For me, it was a very good night for him," the catcher said. "He was down in the zone for the most part."
The Mariners took advantage when he wasn't. On the eighth pitch of an at-bat in the second inning, Mike Zunino plated two runs with a fly ball to the wall in center field for a double. Robinson Cano added a solo shot on a splitter in the fifth, and Zunino ended Simon's night by grounding a low fastball into left field for an RBI single.
The result was Simon's sixth consecutive outing allowing four earned runs or more, the longest streak in the American League. Teammate Shane Greene is second, with five.
But for Simon, the ability to fight through arm tightness while keeping Detroit in the game was "way better" than his performance during previous outings. Not good, mind you -- but a start.
"He's had a rough five outings, and I think he can return to form," Ausmus said. "There's no reason to believe he can't."
Alejandro Zúñiga is an associate reporter for MLB.com. Follow him on Twitter @ByAZuniga. This story was not subject to the approval of Major League Baseball or its clubs.