Nationals treasure golden glove work
Washington turns in its best defensive performance of season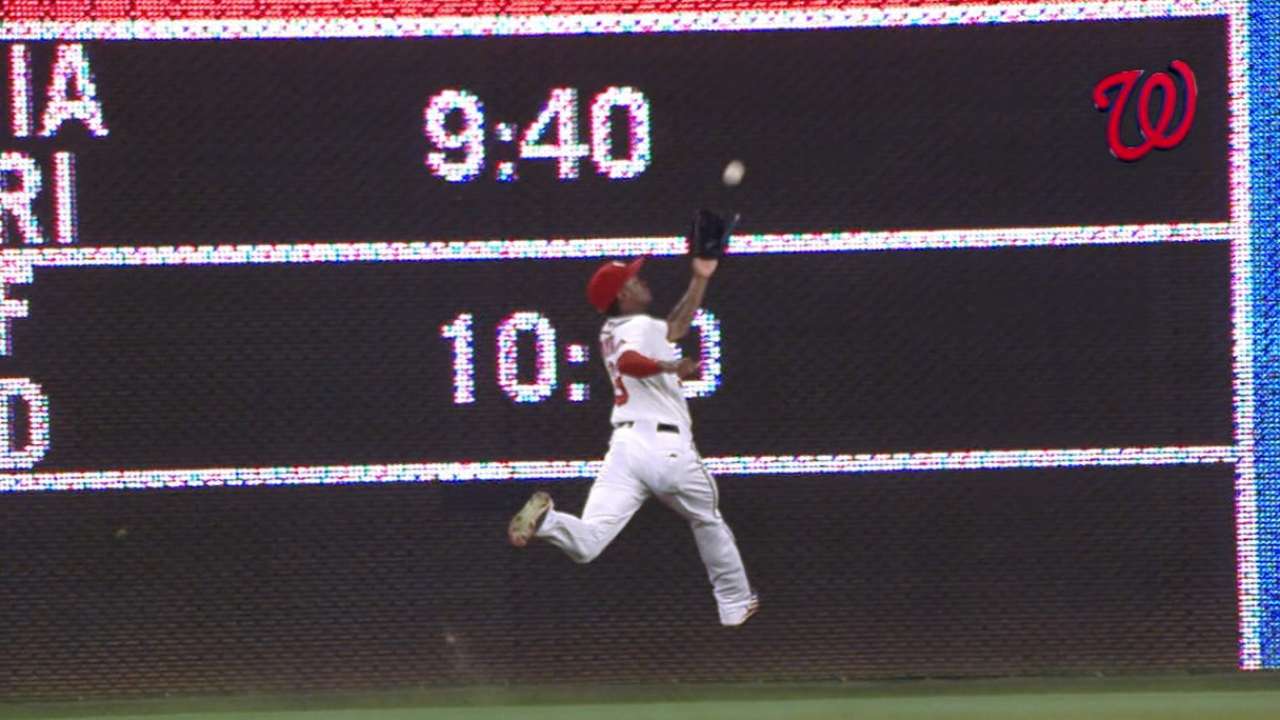 WASHINGTON -- At no point during Michael Taylor's 97-foot sprint from his pre-pitch position to the warning track did it seem as though the speedy center fielder had a chance to track down Eric Campbell's deep drive in the fifth inning. And then he did.
"I thought it was at least off the wall," starter Gio Gonzalez said after Washington's 7-2 win over the Mets on Monday night.
"As soon as he hit the ball, I thought it was a problem," catcher Jose Lobaton said. "But at the same time, you see the guy running to the ball, it's kind of like you're expecting something."
Taylor reached a top speed of more than 19 mph, according to Statcast™. His outstretched grab saved two runs and highlighted the strongest all-around defensive performance of the season for Washington.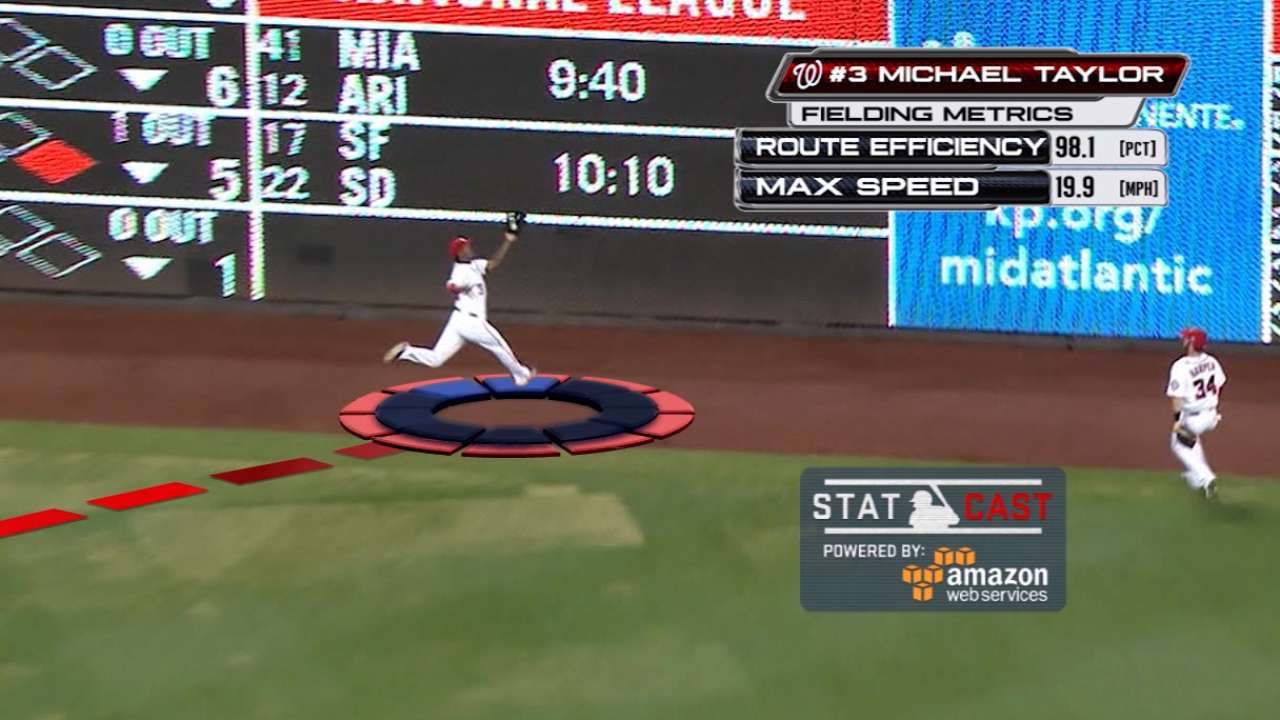 "He went a long way," manager Matt Williams said. "And that wall comes up quick. But it was a perfect read, a perfect angle, and he was able to run it down. When he gets going after three or four steps, he's really going."
Third baseman Yunel Escobar kicked off the highlight-reel-filled night in the first inning, sliding to his backhand on a scorched ground ball and firing across the diamond to prevent a pair of early runs.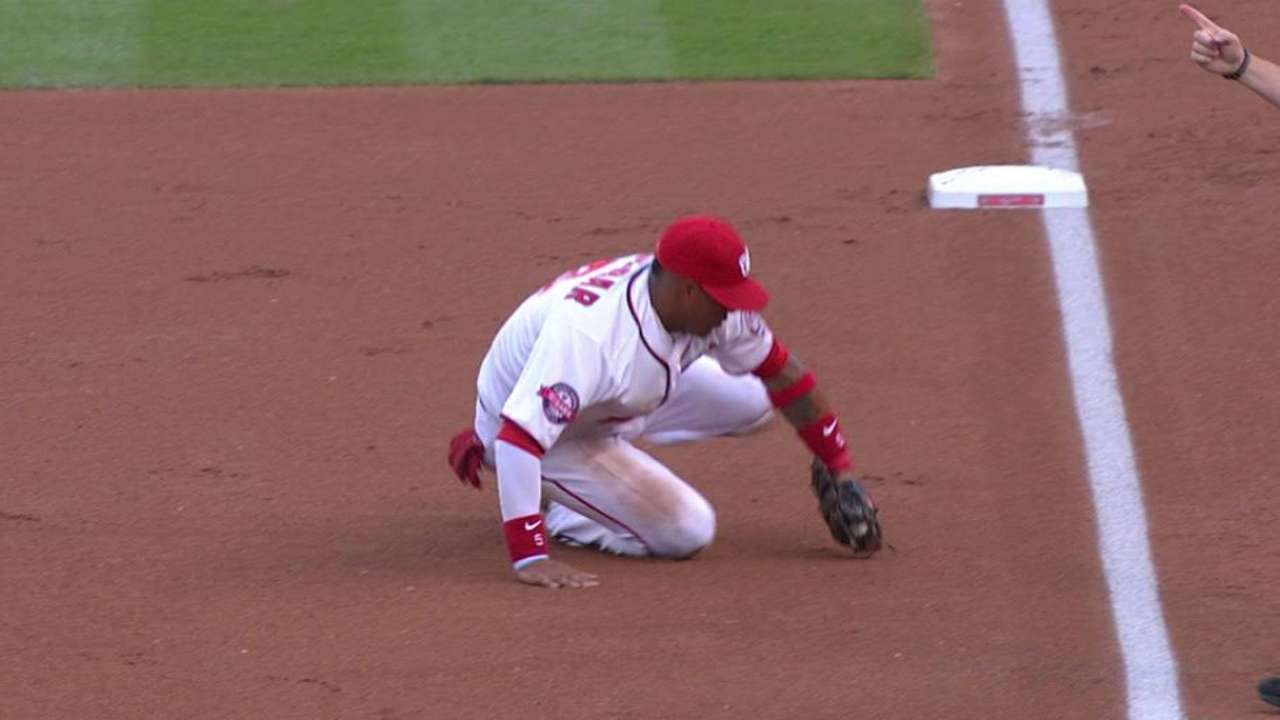 Escobar's encore came one inning later, when he fully extended on a Campbell line drive to rob a leadoff single.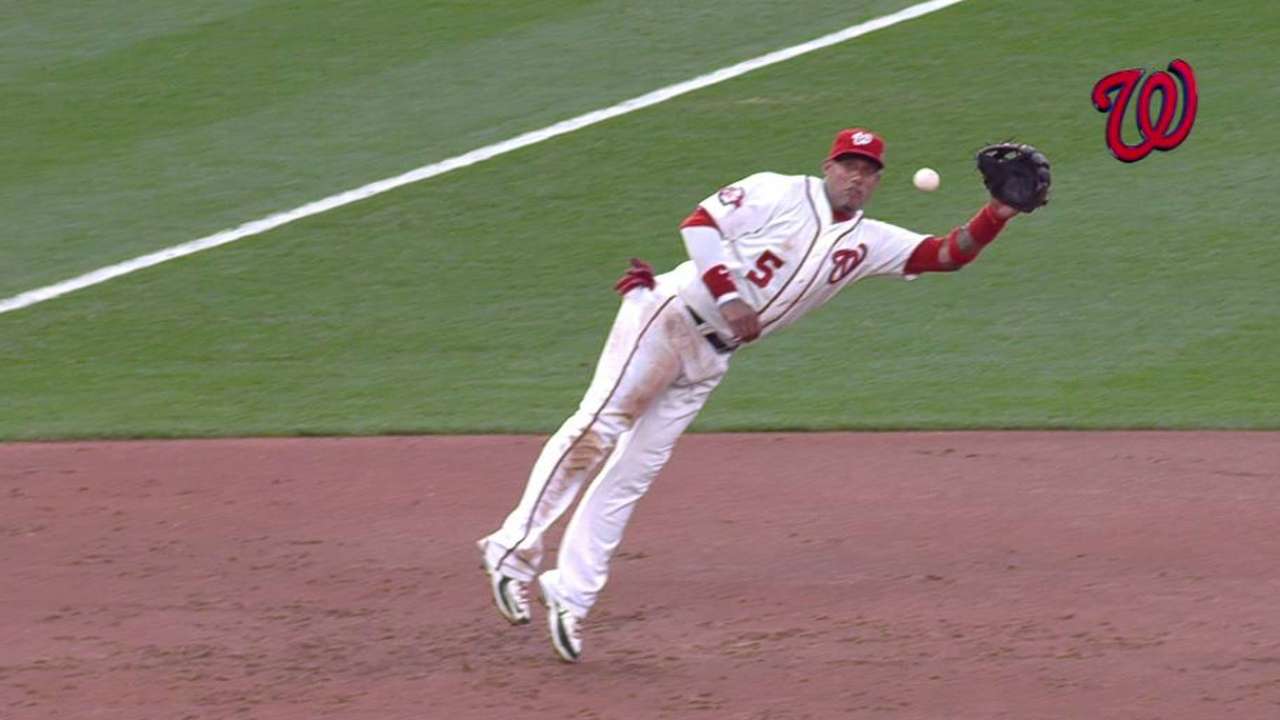 "They work hard on it," Williams said. "The defense behind Gio helps him, it helps all of our pitchers. It's part of the plan. It doesn't go like that every day."
Not to be left out, Lobaton and right fielder Bryce Harper each tossed in a pearl of his own in the eighth inning.
First, Harper's smooth sliding grab took a hit from Wilmer Flores.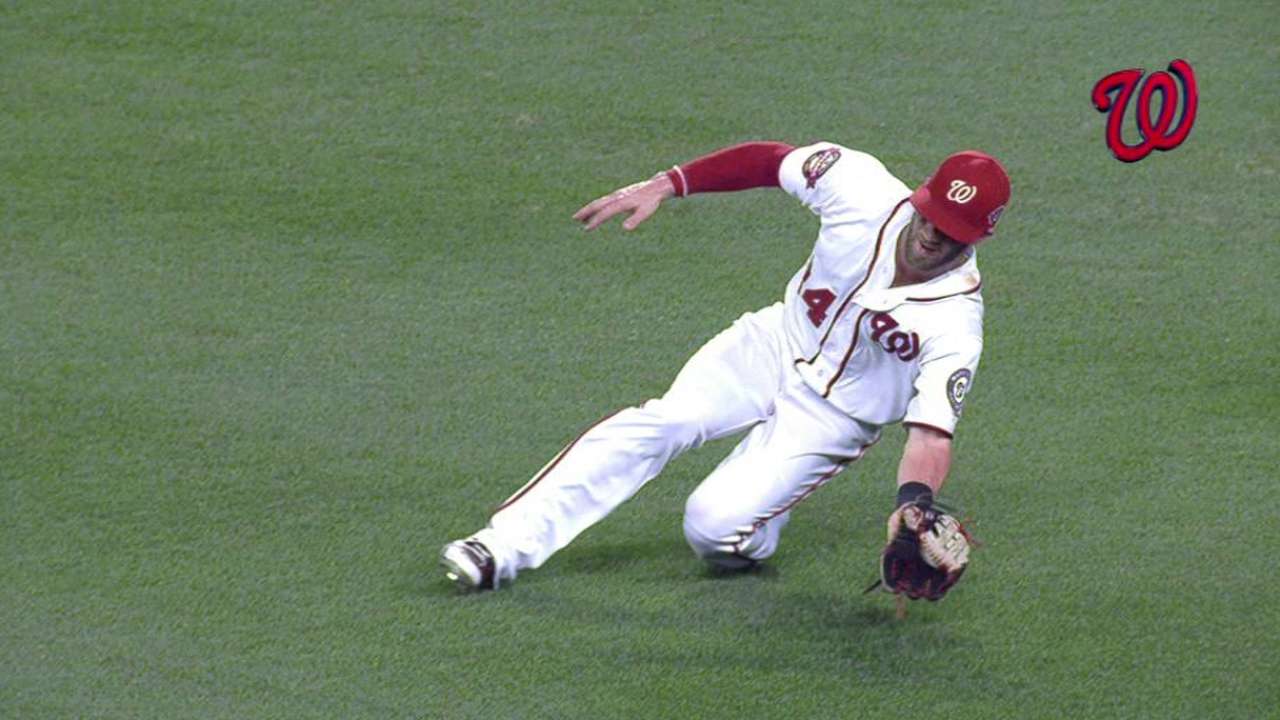 The next batter, John Mayberry Jr., popped a ball into foul territory behind the plate. Lobaton ranged to where the screen meets the camera well and made a beautifully awkward grab.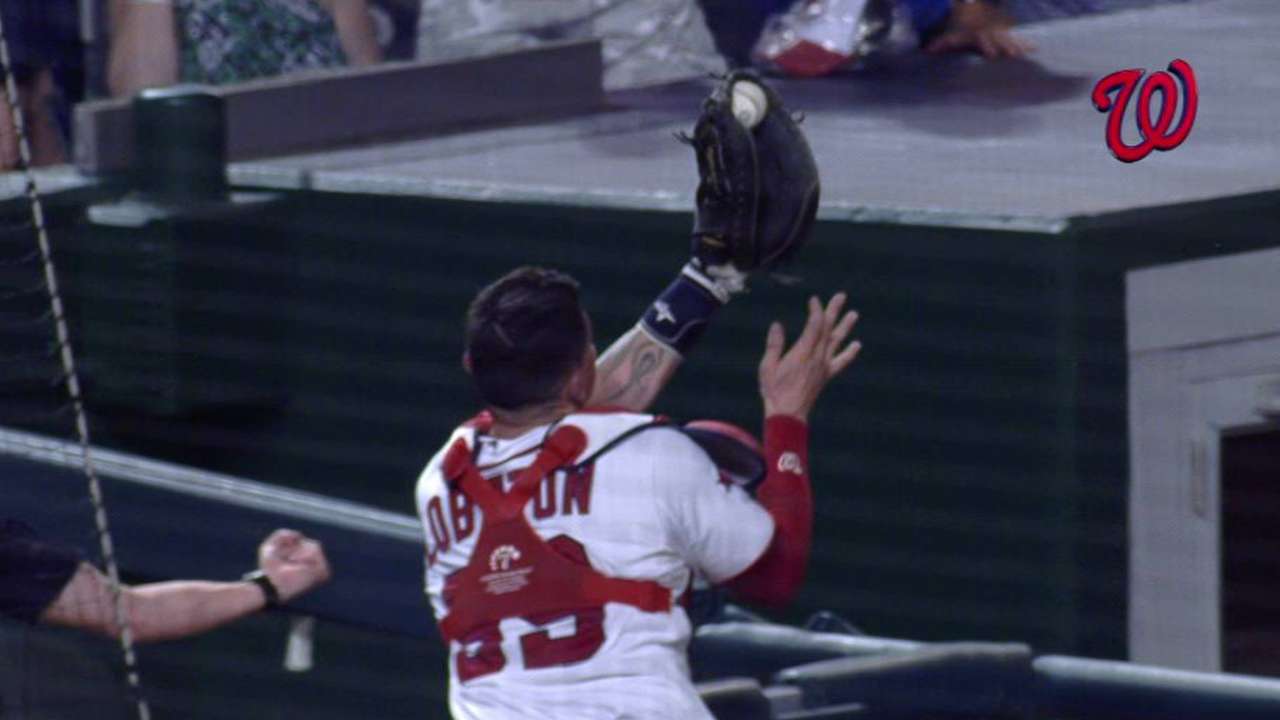 "Reaction," Lobaton said. "The sky was, like, dark and kind of weird. It wasn't easy. It was a deep fly ball; I reached it and I caught it, and I was like, 'Oh, that was cool.'"
"It's fun to watch when these guys are playing their tails off," Gonzalez said. "It makes it easier for a pitcher when these guys are making some great plays out there."
Jacob Emert is an associate reporter for MLB.com. This story was not subject to the approval of Major League Baseball or its clubs.