Doctor clears Stanton to take dry swings
Marlins slugger had surgery last month on broken hamate bone in left hand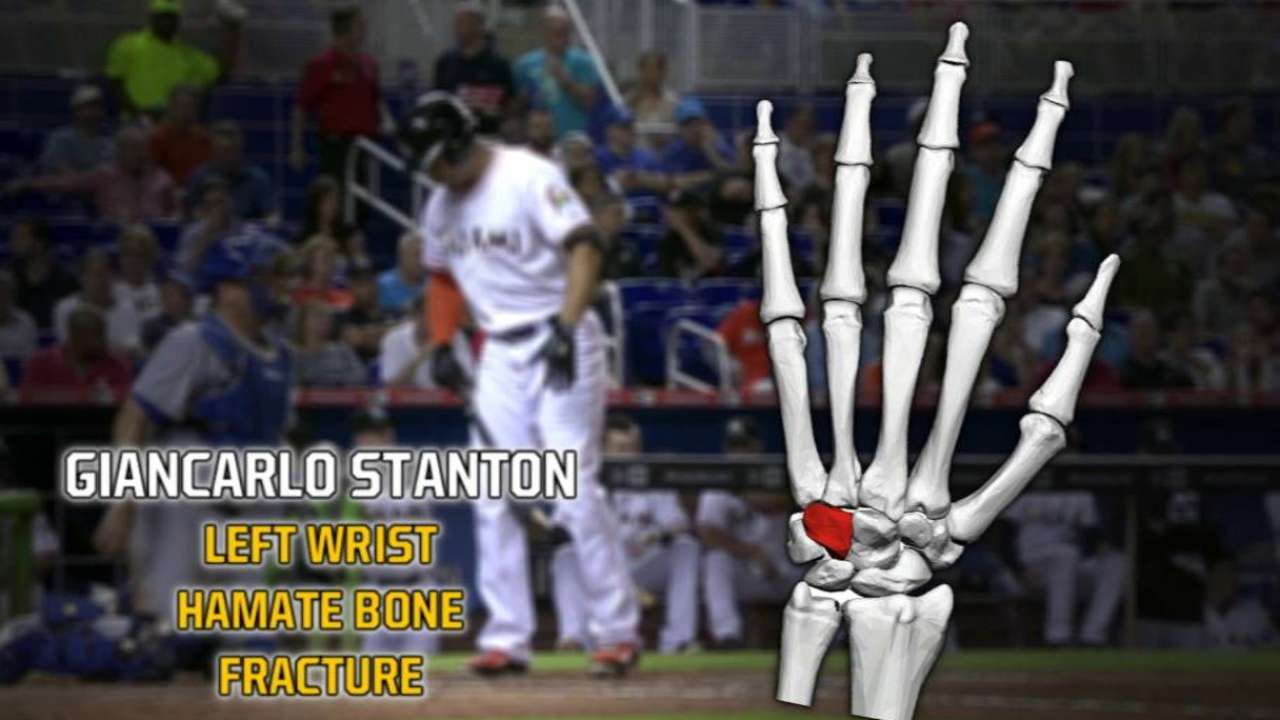 PHOENIX -- Marlins outfielder Giancarlo Stanton was examined by a hand specialist on Monday and was cleared to begin taking dry swings.
Stanton, who underwent surgery to repair a broken hamate bone in his left hand on June 28, has not swung a bat in nearly a month.
"That'll be step one in his rehab," Marlins manager Dan Jennings said. "I don't know that there's truly a timeframe. He'll know and he'll tell us."
The next step for Stanton in his recovery will be hitting off a tee. The Marlins outfielder had the stitches in his hand removed on Friday in advance of Monday's visit.
Before the injury, Stanton was having a strong season, enough for him to be voted in as a starter in the All-Star Game. The 25-year-old is batting .265 with 27 home runs and 67 RBIs.
Stanton was originally expected to be back before the end of July. That's still a possibility, but Jennings said he will continue to take the wait-and-see approach.
"One thing about Giancarlo, he's very straightforward and very honest with his own assessment of himself and where he is," Jennings said. "He's putting together a tremendous year and you know he wants to be back."
Jake Rill is an associate reporter for MLB.com. This story was not subject to the approval of Major League Baseball or its clubs.