Rockies building momentum at Coors Field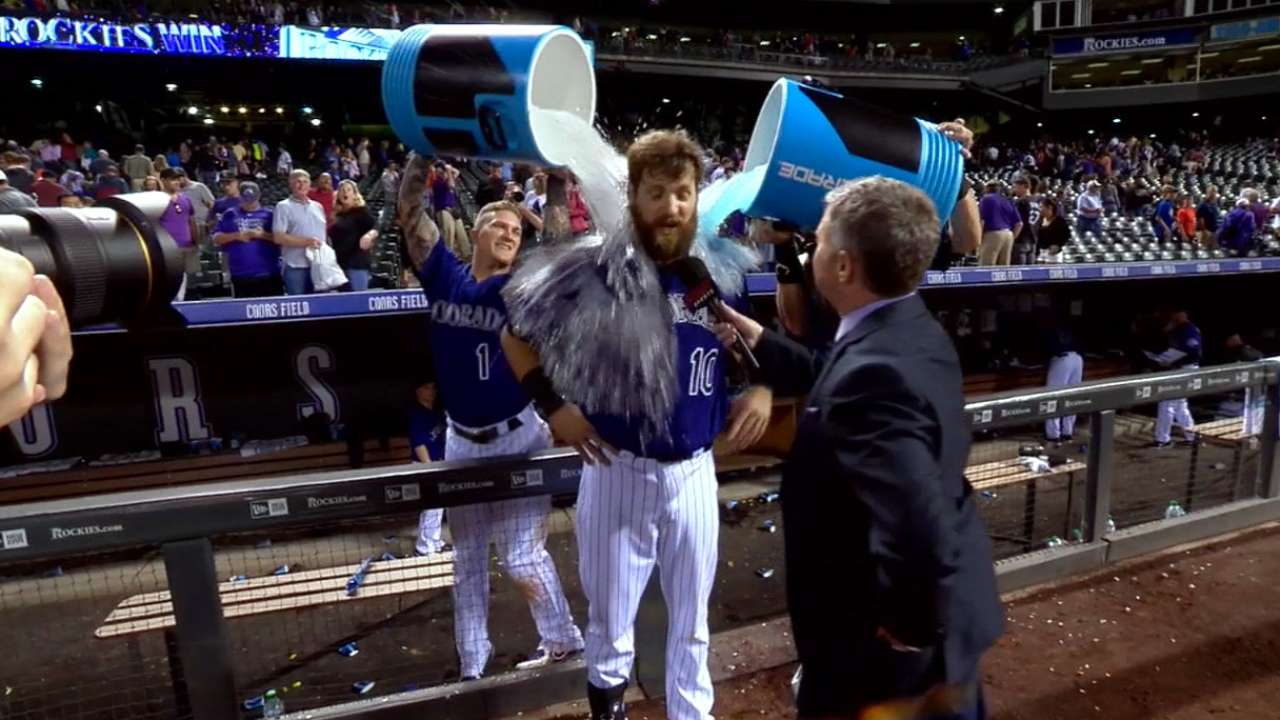 DENVER -- In recent weeks, Rockies manager Walt Weiss has often repeated one simple message.
Play better at home.
Although Colorado was just 17-24 through its first 41 games at Coors Field this season, the Rockies have answered Weiss' call as of late. Monday's 8-7 walk-off win over the Rangers handed Colorado its fifth consecutive home victory -- the club's longest such streak since reeling off six straight home wins to end the 2014 season.
Monday's win certainly didn't go like Weiss planned -- the Rockies blew an early 7-0 advantage before Ben Paulsen sent everyone home with a game-winning single in the ninth -- but early runs have been a theme for the Rockies during their recent Coors Field resurgence.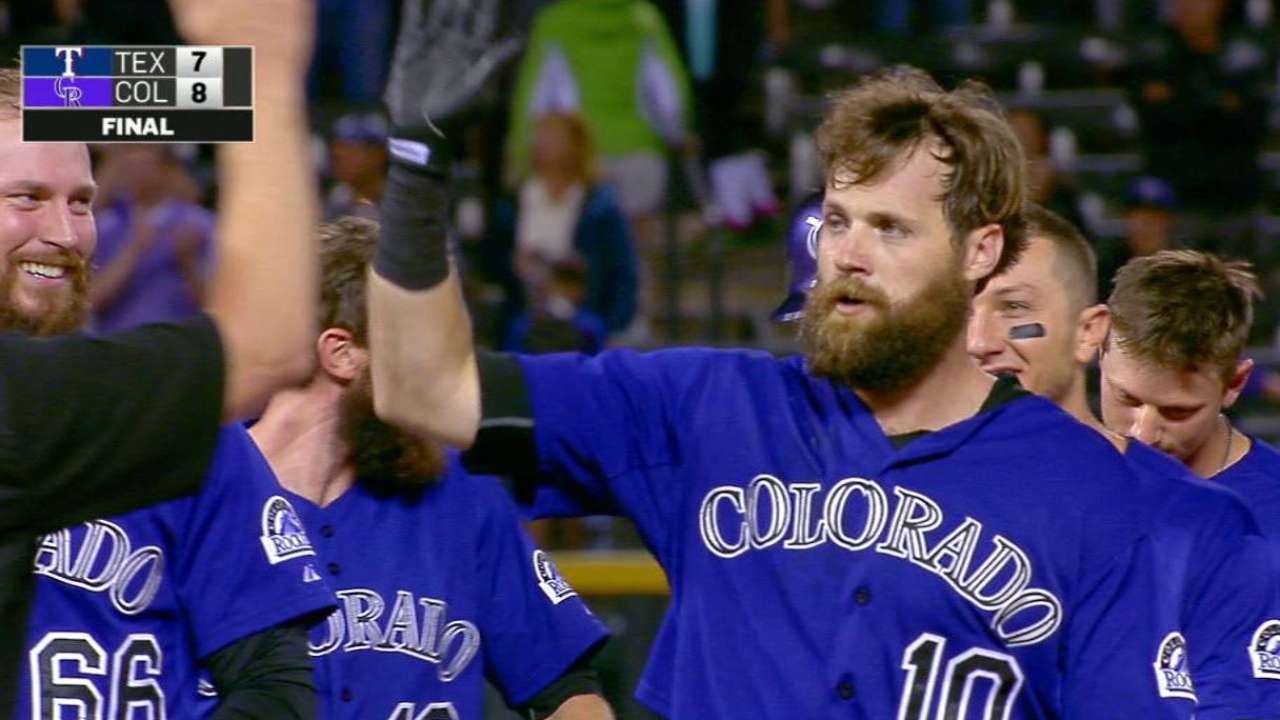 Dating back to their four-game sweep of Atlanta before the All-Star break, the Rockies have now scored eight first-inning runs over their last five contests at Coors Field. That included Monday's showing, in which Nolan Arenado and Paulsen drove in a combined three runs in the opening frame.
"Not how we drew it up tonight, but when you get out to a 7-0 lead, you're hoping you can cruise to the finish line," Weiss said. "But we've seen [big leads blown] several times here. You score early and get a big lead early, but you've got a lot of game left. You know it's still not safe.
"Would've liked to get it a little easier, but maybe that gives us a little mojo -- end up having to walk off and win a game that way in that fashion."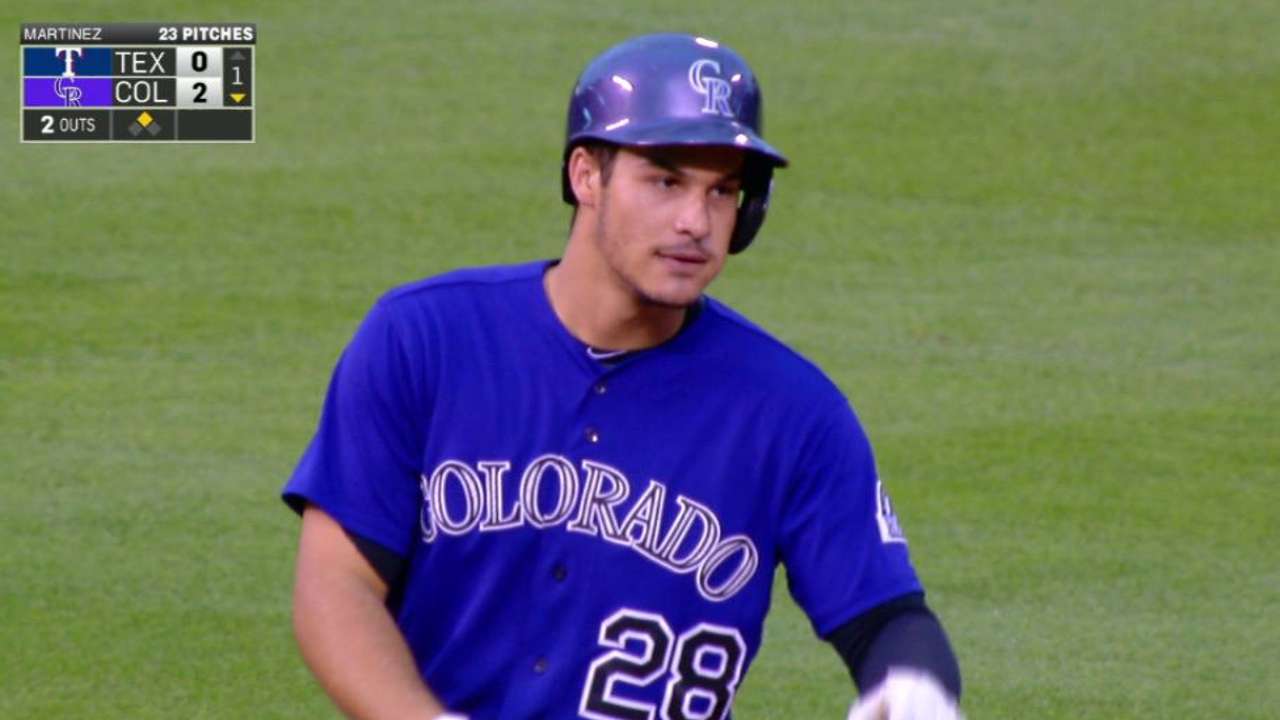 One cog in the Rockies' home reversal has been left-hander Chris Rusin, who surrendered two earned runs over six innings in Monday's victory. Coors Field has been a haven for Rusin this season -- the left-hander has given up just nine earned runs in 27 home innings this season.
Those outings haven't always turned into Colorado victories, but Rusin knows the last five home games are the perfect blueprint for how the Rockies need to execute at Coors Field from here on out.
"That's what we've got to do," Rusin said. "Teams aren't use to coming to higher elevations, so you've got to take advantage of it.
"The last five games, we've done a good job of doing that."
Dargan Southard is an associate reporter for MLB.com. This story was not subject to the approval of Major League Baseball or its clubs.