Key things to watch for in today's games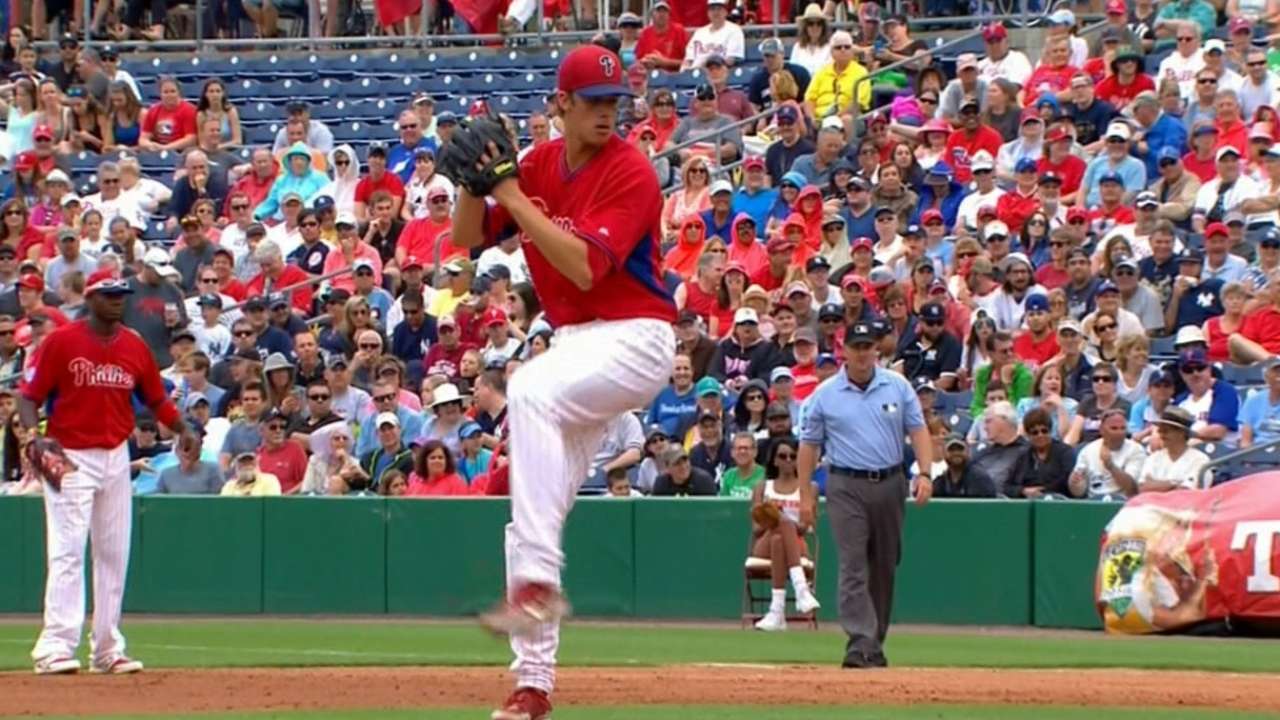 After a handful of teams had off-days on Monday, everybody is back in action on Tuesday for a full slate of night games coast to coast. Here are five things to watch for:
Nola debuts: TB @ PHI, 7:05 p.m.
Highly regarded prospect Aaron Nola -- the Phillies' top pitching prospect and No. 28 in baseball overall -- makes his Major League debut against the Rays. He's the first Philadelphia player since Pat Combs in 1989 to appear in the big leagues just a year after being drafted. Nola has gone 10-4 with a 2.39 ERA in 18 Minor League starts this year.
Interleague dominance: PIT @ KC, 8:10 p.m. ET
Few have had success in Interleague play like Gerrit Cole, and his recent hot streak is just one more thing that'll make him dangerous against the Royals. Cole is 17-3 overall since Sept. 7, and Pittsburgh has won nine of Cole's 10 Interleague starts lifetime. Also, he's already beaten three other AL Central teams this season.
Garza returns: CLE @ MIL, 8:10 p.m. ET
When the Brewers placed Matt Garza on the disabled list before the All-Star Break with right shoulder tendinitis, the team considered it a precautionary move and the right-hander missed just one start. He'll be back in action against the Indians, who have righty Danny Salazar on the mound. Salazar has lasted fewer than five innings in three of his last five outings.
Building on a career high: BAL @ NYY, 7:05 p.m. ET
Nathan Eovaldi has already won a career-high nine games this season, thanks largely to a stretch of his last five games in which he has gone 4-0 with a 2.93 ERA. He's never lost to the Orioles, who will send left-hander Wei-Yin Chen to the mound.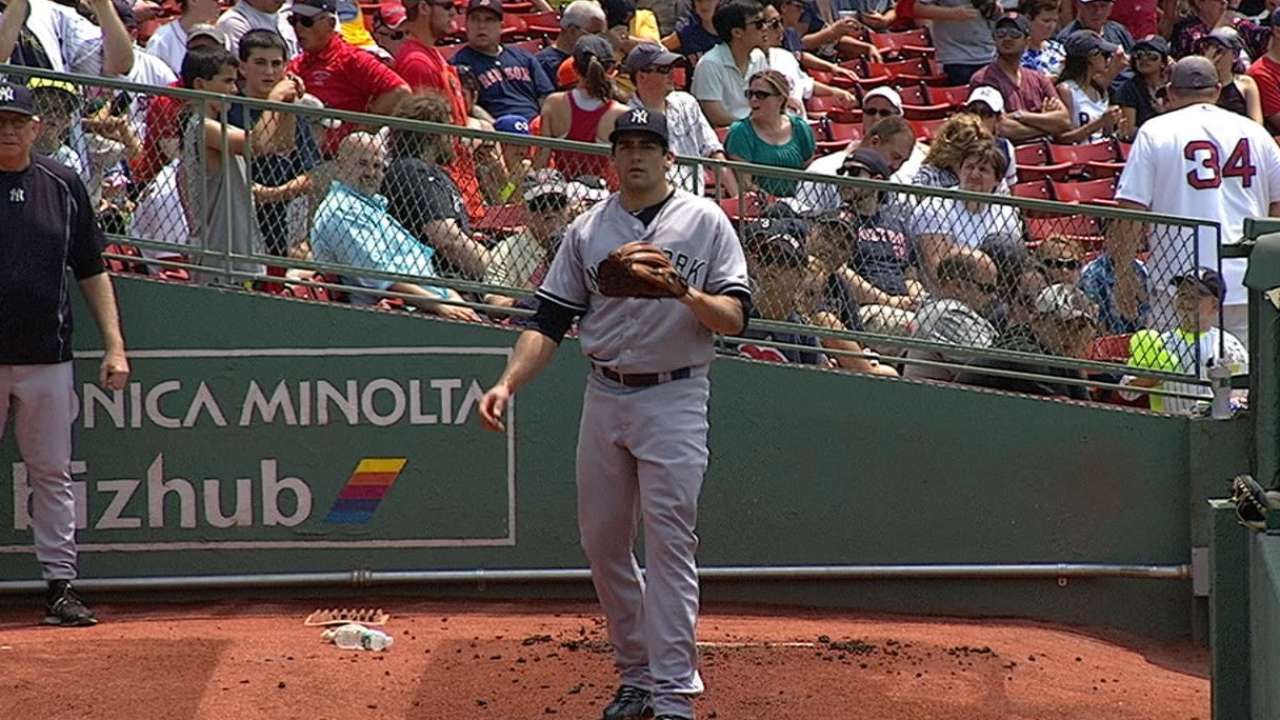 Latos back in action: MIA @ ARI, 9:40 p.m. ET
Mat Latos will make his first start since July 5 after missing his last outing because of a sore right foot. He's 2-2 with a 3.31 ERA in his last five starts, and will be up against Arizona's Jeremy Hellickson. The D-backs' righty has gone seven innings just once in 17 outings this year.
Joey Nowak is a reporter for MLB.com. Follow him on Twitter at @joeynowak. This story was not subject to the approval of Major League Baseball or its clubs.