McKirahan returns, ready to move forward
Lefty back in bullpen from 80-game PED suspension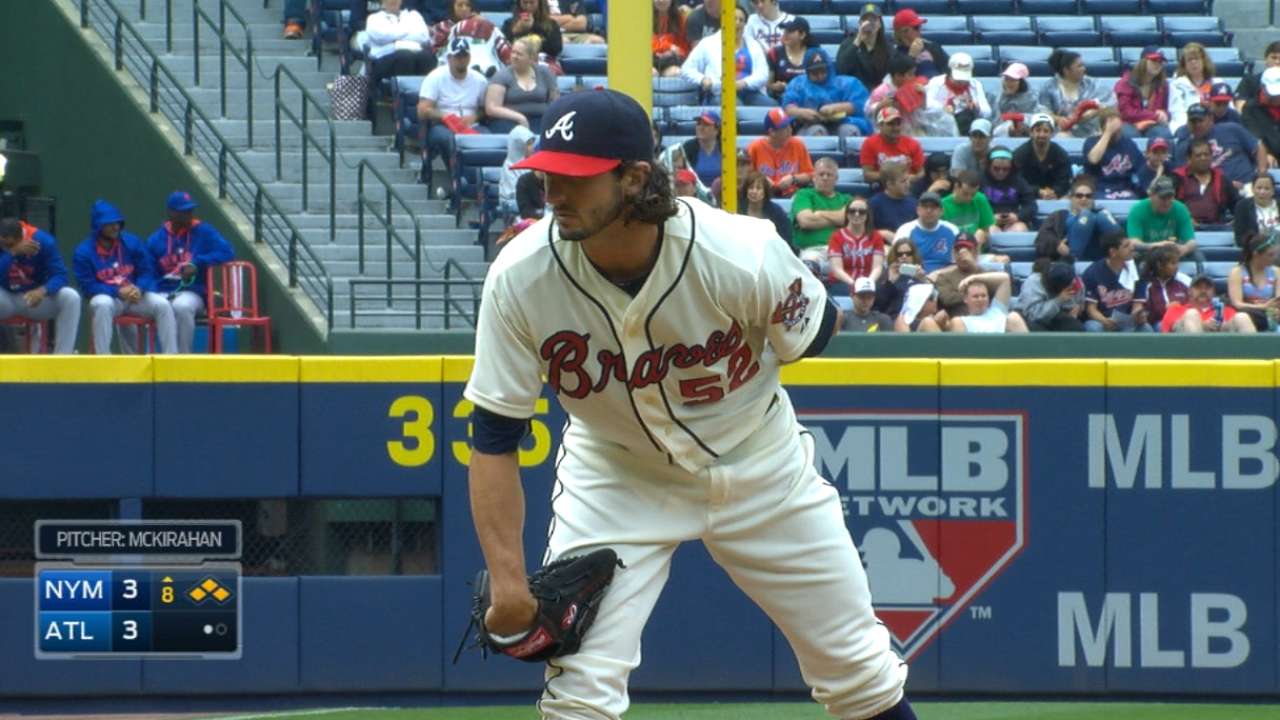 ATLANTA -- Andrew McKirahan returned to the Braves' bullpen on Monday ready to distance himself from the embarrassment and frustration he felt while serving an 80-game suspension for testing positive for ipamorelin, a performance-enhancing substance banned under Major League Baseball's Joint Drug Prevention and Treatment Program.
"It was a mistake," McKirahan said. "I put that in the past. I've had a lot of support from family, friends, teammates and coaches. I'm ready to live in the present and look forward to the future and help this ballclub out any way that I can."
When McKirahan learned he tested positive for this substance that he had used while with the Marlins in Spring Training, he addressed his Braves teammates April 19 after a game in Toronto. But as of late Monday afternoon, the left-hander said he had not discussed the issue any further with teammates.
"I want to put that behind me, move forward and focus on winning," said McKirahan, who posted a 3.18 ERA in the six rehab appearances he made for Triple-A Gwinnett over the past couple of weeks.
McKirahan gives the Braves a third left-hander in their bullpen. Newly acquired Ross Detwiler could be used in a long-relief role. The addition of another southpaw could lessen the strain placed on Luis Avilan, who entered Monday having made a Major League-high 47 appearances.
The Braves acquired McKirahan from the Marlins during the final week of Spring Training. Because Miami had selected him out of the Cubs' organization during December's Rule 5 Draft, the Braves have to keep the southpaw at the Major League level for the remainder of this season or offer him back to the Cubs for $25,000.
Mark Bowman is a reporter for MLB.com. This story was not subject to the approval of Major League Baseball or its clubs.