Souza activated off DL; Sizemore optioned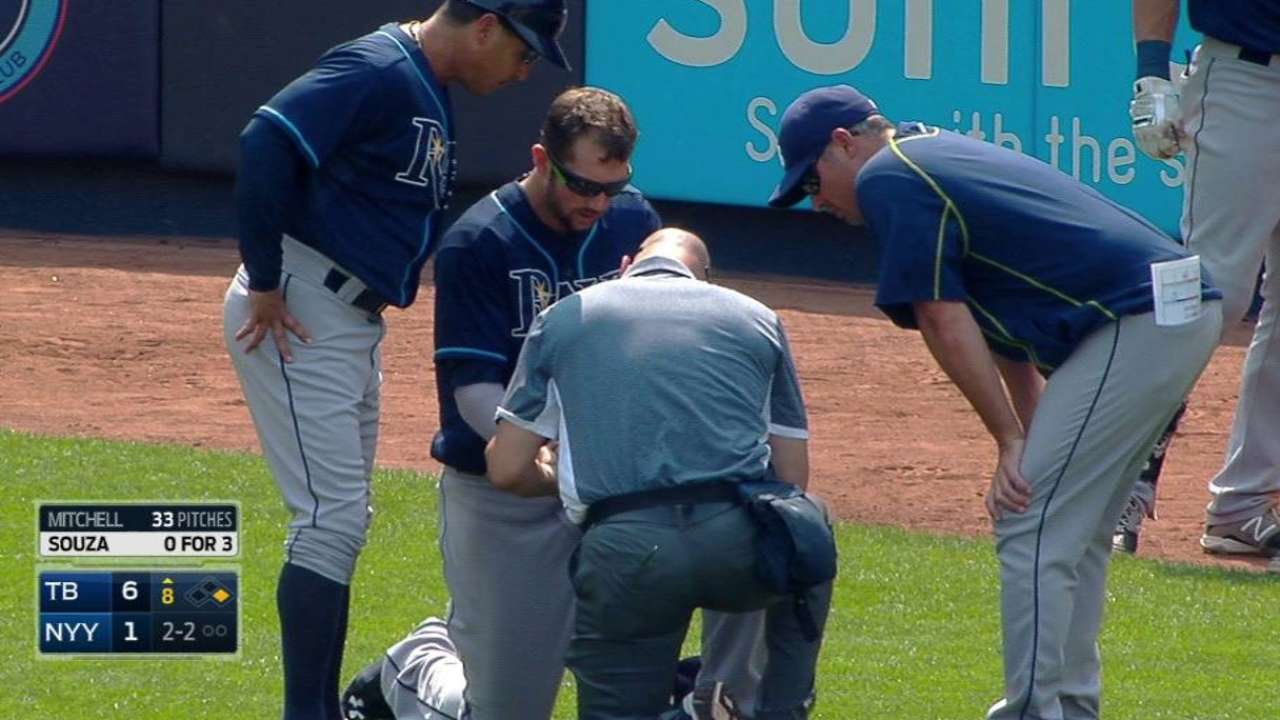 PHILADELPHIA -- Steven Souza Jr. is back with the Rays, and the rookie outfielder said he's ready to play.
Souza was activated off the disabled list after the Rays' 5-3 loss to the Phillies on Monday night and outfielder Grady Sizemore was optioned to Triple-A Durham.
Souza had to leave the Rays' July 5 game with the Yankees after getting hit by a pitch from right-hander Bryan Mitchell on the pinky of his right hand. Souza came away with a deep laceration that required three stitches and caused him to lose feeling in his finger. Subsequent tests concluded that he did not have nerve damage, but he still had to go on the DL on July 7 (retro-active to July 6).
Souza had six at-bats for Class A Advanced Port Charlotte over the weekend, and it sounded like all was well on Monday afternoon.
"No pain when I swing," Souza said. "It doesn't affect my swing. Feeling good."
Although he's ready to go, Souza said he still does not have feeling in his pinky, but he did not sound concerned.
"You know, I trust the doctors, even if I don't feel it the rest of the year," Souza said. "It's not something that's going to harm my hand. And it's something if we need to address it, we can address it at the end of the year and go from there."
Souza could not hide his enthusiasm about how good he felt to be back playing again, even in the Florida State League.
"It was awesome," Souza said. "It was actually pretty cool to go back down there and just be humble and remember where you came from and hang out with those guys. It's hot out there. They're grinding. But just to step back in the box and swing it, it felt refreshing."
Souza said he got jammed on a pitch that he popped up, and he did not feel any pain.
"That was kind of when I said, 'OK, I'm going to be ready to go if my timing's OK and everything feels good the next day," Souza said.
Meanwhile, outfielder Desmond Jennings (left knee bursitis) will hit against left-hander Drew Smyly (torn left labrum) in a simulated game on Tuesday. Both are expected back in early August.
Shortstop Asdrubal Cabrera (right hamstring strain) has begun jogging and will begin taking ground balls next week.
Bill Chastain is a reporter for MLB.com. This story was not subject to the approval of Major League Baseball or its clubs.