Ellis placed on DL; prospect Barnes recalled
Grandal available off bench in emergency situation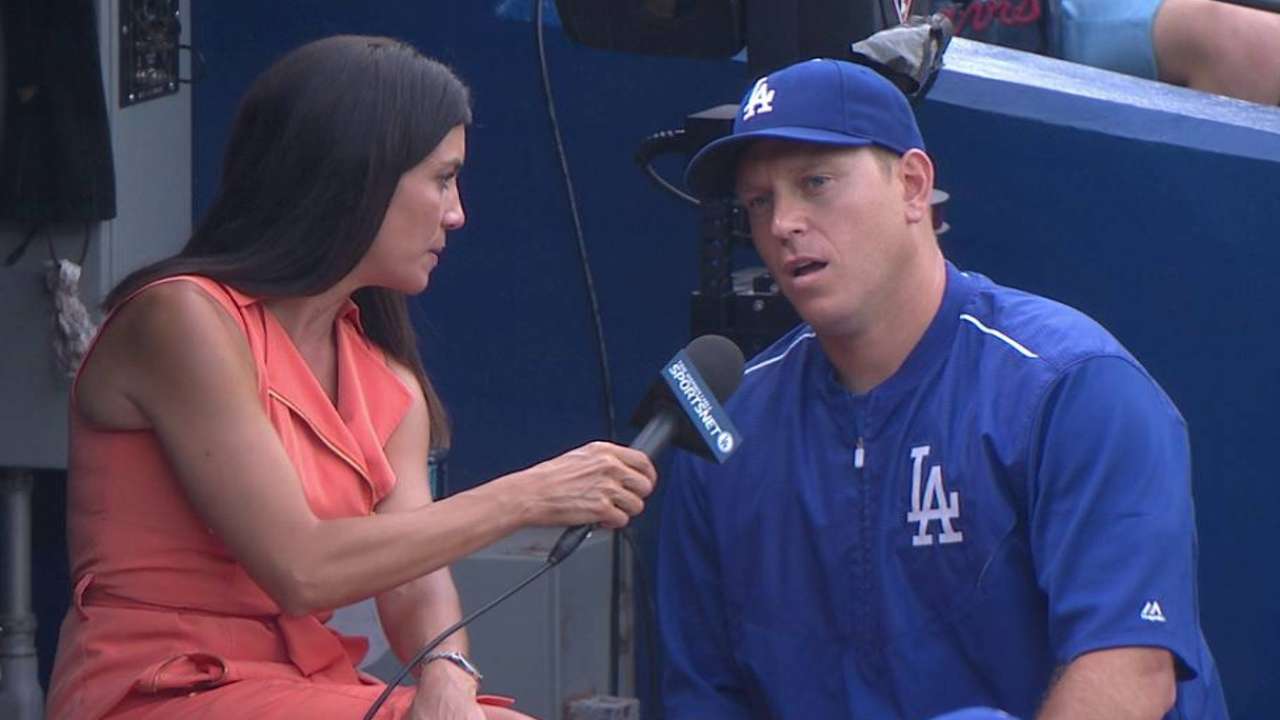 ATLANTA -- Just a day after Yasmani Grandal had to exit a game after taking a foul ball off his mask, the Dodgers had to place catcher A.J. Ellis on the 15-day disabled list after he experienced tightness in his right knee on the team plane Sunday night.
Ellis received an MRI, which showed no structural damage, on Monday, but Dodgers manager Don Mattingly said Ellis wasn't able to get into the crouching position necessary to play.
"No real structural damage, just knee inflammation," Mattingly said. "[He] actually did pretty good today, I know he was trying to stay off that [DL].
"He was able to hit and throw -- pretty much do everything but get into the deep crouch, and that's really the one thing we've got to be able to do."
With Ellis hitting the DL, the Dodgers recalled No. 10 prospect Austin Barnes from Triple-A Oklahoma City. Barnes was inserted into the starting lineup in the first game against the Braves. Mattingly said the team was already discussing bringing up Barnes after Grandal's early exit Sunday.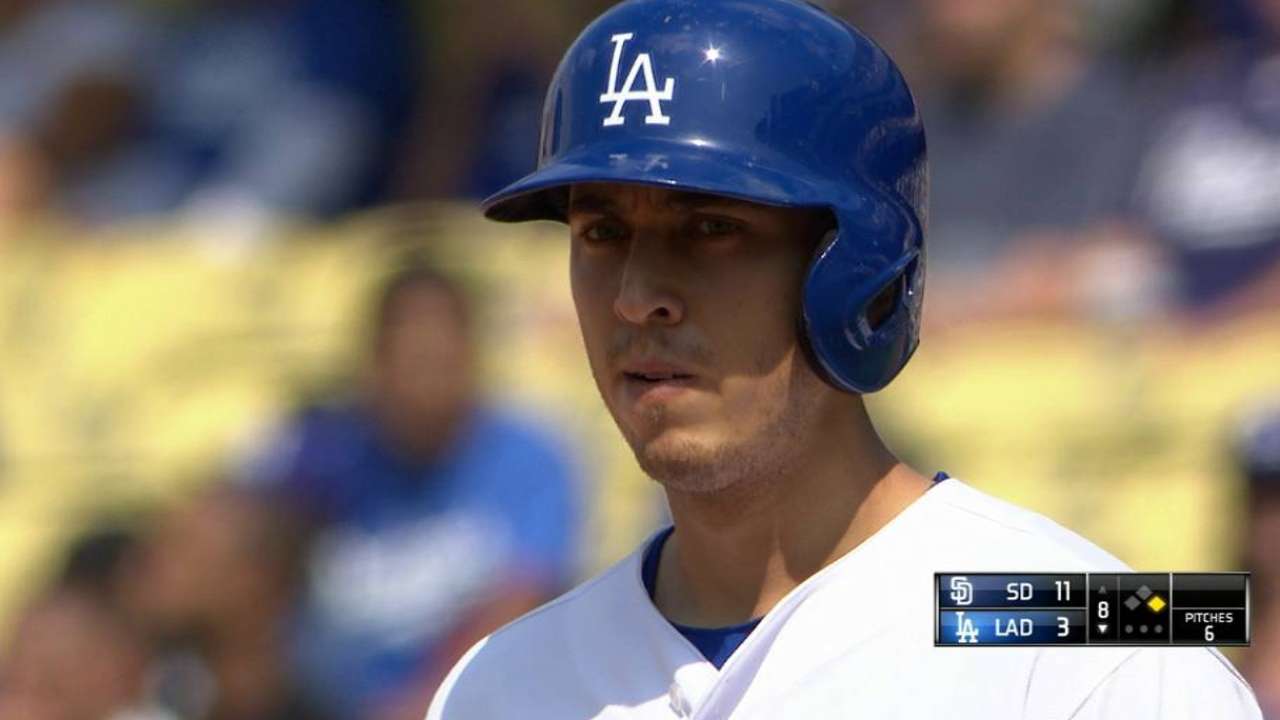 When Ellis woke up in the middle of the night with the discomfort in his knee, the Dodgers went ahead with the move.
"In the middle of the night, [the inflammation] woke him up just stiff and tight," Mattingly said. "Not sure that he won't be ready to go in four or five days. You can't really go with one catcher, so that puts us in a bit of a bind."
Mattingly said that if something were to happen with Barnes behind the plate Monday night, that Grandal could enter the game, but the manager wanted to avoid that situation.
"I'll try to stay away from him today and with the lefty [Alex Wood on Tuesday] maybe even give him another day and have him for the day game on [Wednesday]," Mattingly said. "But it sounds like we dodged a bullet with Yasmani."
Barnes hit .304 with an .869 OPS and eight home runs in 62 games with Oklahoma City this season.
Carlos Collazo is an associate reporter for MLB.com. This story was not subject to the approval of Major League Baseball or its clubs.