Castellanos cleared after concussion scare
Third baseman left Sunday's game vs. O's after taking ball to face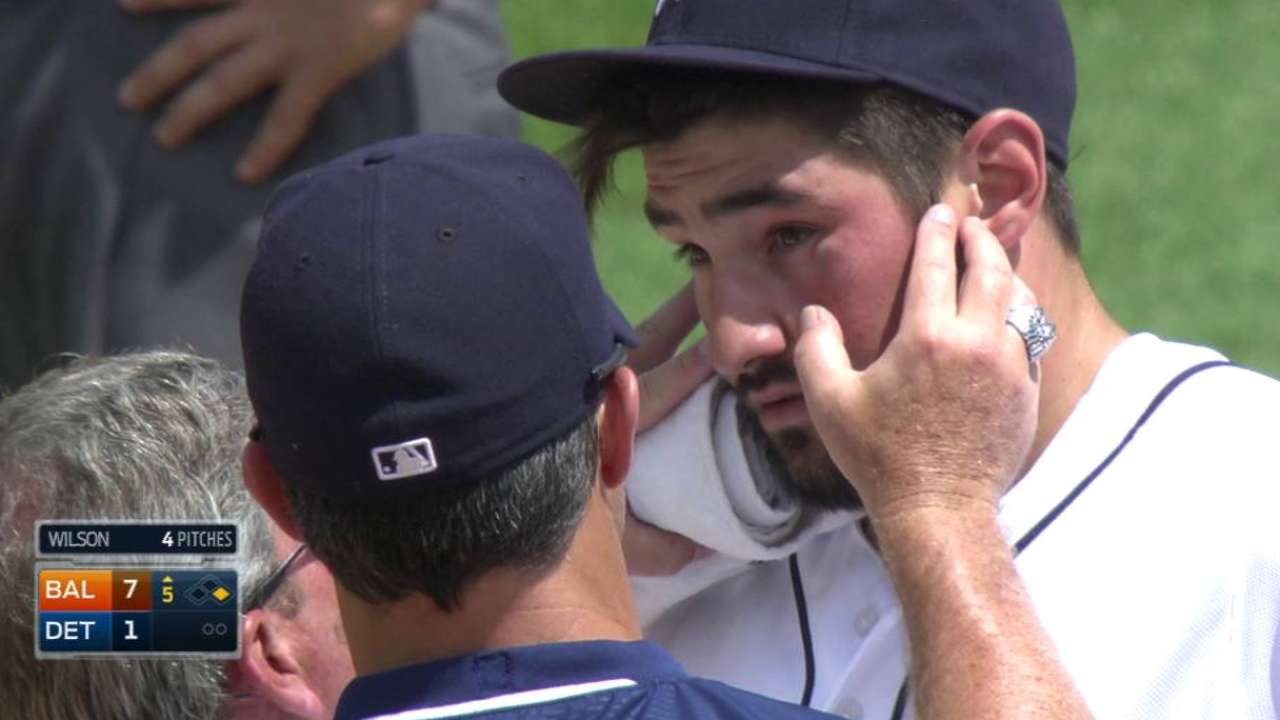 DETROIT -- The purple streak underneath Nick Castellanos' left eye looked like he had taken a right hook rather than a bad hop. But that wasn't the primary concern with getting Castellanos back on the field after Sunday's early exit, nor was a hyperextended ring finger on his right hand much of a worry.
"I didn't know as soon as I started sweating whether or not I was going to get an immediate headache," Castellanos said. "And that's not good."
He did experience headaches Sunday night, though apparently not severe enough to prompt a formal concussion test. He survived a Monday workout on the exercise bike, a round of swinging in the cage and batting practice on the field without any problems, which gave Castellanos clearance to start Monday night's 5-4 win over the Mariners at Comerica Park.
Castellanos went 0-for-2 with a walk and scored on James McCann's two-run double in the second inning.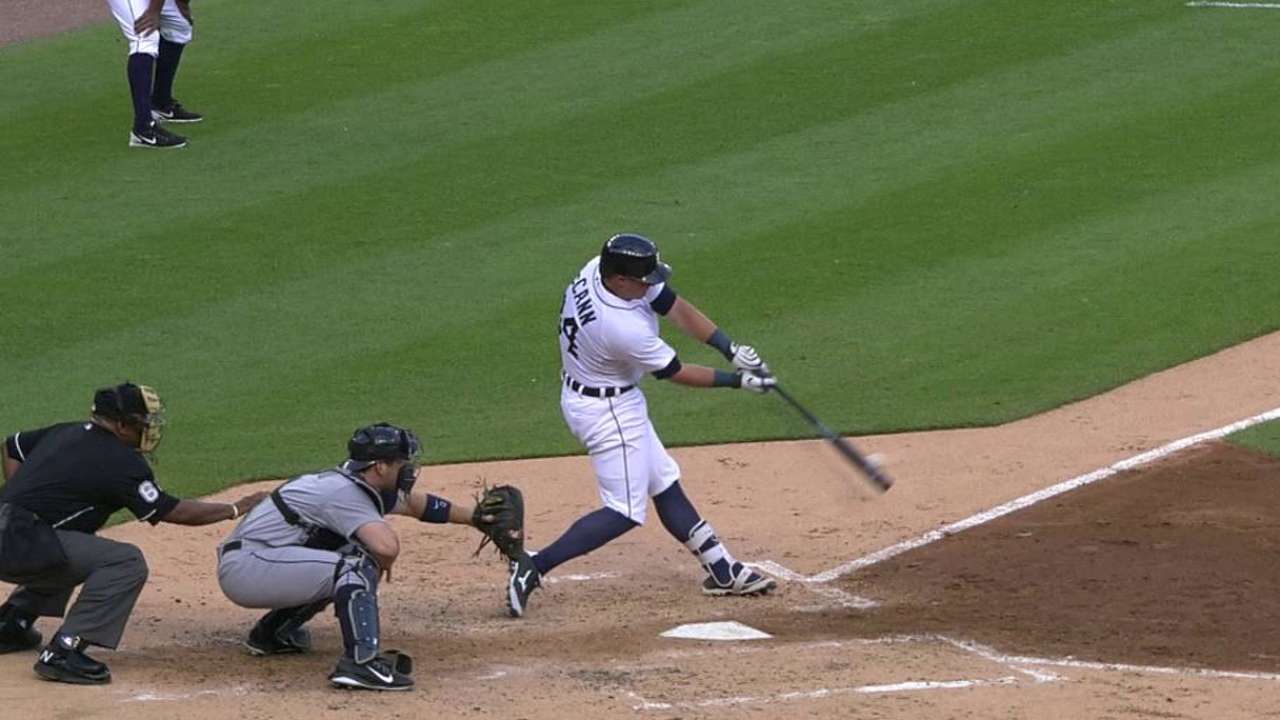 The fact that it was even a concern, though, was a reminder of the concussion risk on a ball to the face, not just the head.
Castellanos, who didn't start Sunday's series finale against the Orioles, but entered the game once Ian Kinsler was ejected in the third inning, suffered the injuries on Adam Jones' fifth-inning grounder. Castellanos deflected the ball enough with his glove hand -- hence the hyperextended ring finger -- to avoid the worst of the impact, and despite the headaches, he apparently did not suffer any other concussion symptoms.
"No signs of dizziness," Castellanos said.
He still had a clear memory of what happened, including his reaction to get his hand in front of his face.
"That was probably the worst hop I've had," Castellanos said. "Our infield in day games is kind of hard. Even if you look at the ball Manny [Machado] got from [Andrew] Romine yesterday, same thing. It kind of gave him a pretty aggressive hop. Fortunately for him, he didn't get hit in the face with Romine's ball. I guess I wasn't so lucky.
"I just knew it was coming really hard right at me, so I tried to bend down and get in front of it, because if that ball gets by me it's going to go to the wall. And then I remember just trying to get my face out of the way of it, because it hit the ground and went straight up."
By Monday, the swelling underneath his eye had moved from the outside to the inside of it, though the pain remains in the same spot.
"Now the swelling, I guess since I slept on [my right] side, is all down here," he said. "So even though my eye's black here, it doesn't hurt at all. The pain's still right here."
Jason Beck is a reporter for MLB.com. Read Beck's Blog, follow him on Twitter @beckjason and listen to his podcast. This story was not subject to the approval of Major League Baseball or its clubs.