Inbox: Free agents could move before Deadline
Beat reporter Jane Lee answers fans' questions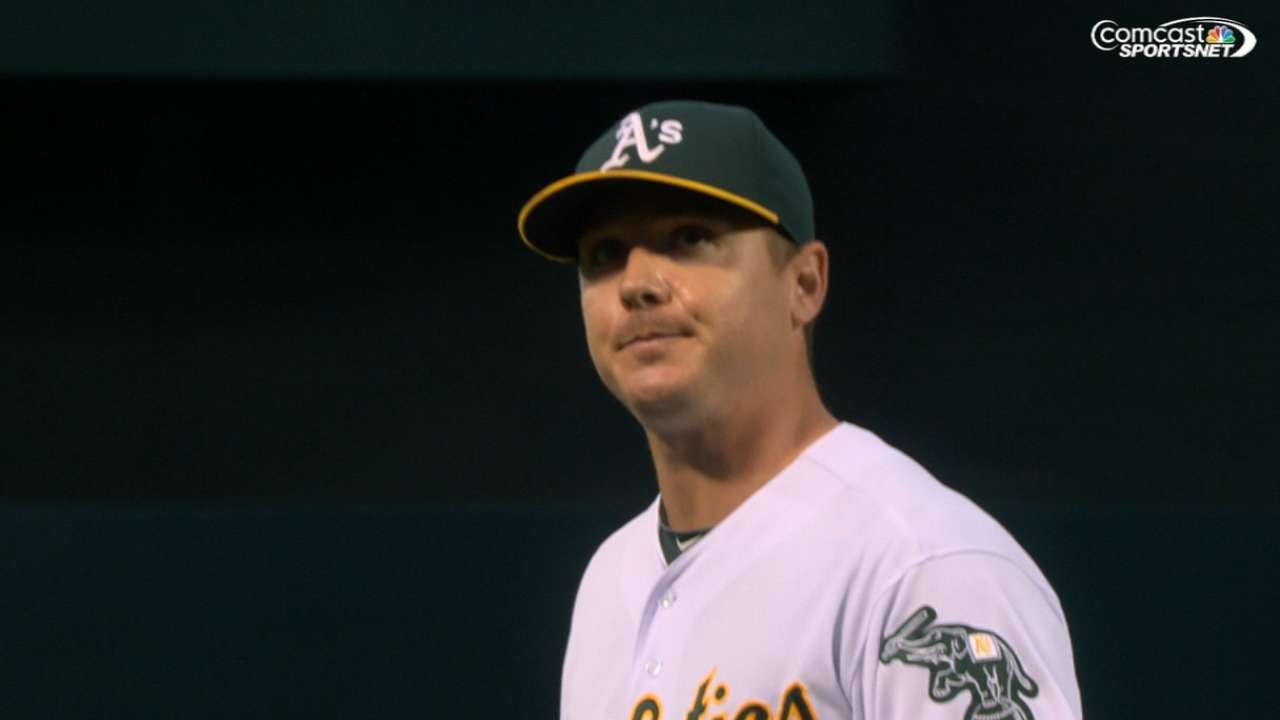 Call me crazy, but record aside, I really like this team. I'm hoping it doesn't get blown up. Predictions?
-- @Bryan24Buffalo
You have to assume that anyone is available if the price is right. This is the same team that swapped Yoenis Cespedes for Jon Lester at the non-waiver Trade Deadline last summer before moving four more All-Stars (Josh Donaldson, Brandon Moss, Jeff Samardzija and Derek Norris) during the offseason. Simply put, this isn't a front office that is hesitant to make moves, and if the A's can't string together several wins this coming week, be prepared for a trade or two.
Who do you think gets traded before the Deadline?
-- Kevin M., Castro Valley, Calif.
There's a strong chance that at least one of Oakland's three impending free agents will be traded. Scott Kazmir, Tyler Clippard and Ben Zobrist all carry extreme value, especially to a contending team in the hunt and in need of that one missing piece, and all three have already drawn a significant amount of interest. The A's aren't too far back to make a run, but they'll probably be on the receiving end of some tempting offers that may be too good to pass up.
What do you make of Marcus Semien? He's a guy I wanted to root for ever since he came over, but boy, are the errors frustrating. Do you see him playing shortstop long-term for the A's, or will they try to upgrade before next season?
-- Jacob D., San Jose, Calif.
I understand how frustrating the errors must be to watch, but rarely have they affected the outcome of the game, and Semien does seem to be improving out there. His error rate is slowing, and several people in the game believe he'll only keep getting better and turn into a rather good player. Whether Semien is Oakland's long-term answer at shortstop, though, remains to be seen, and I wouldn't be surprised if the A's entertain the thought of playing him at second base at some point.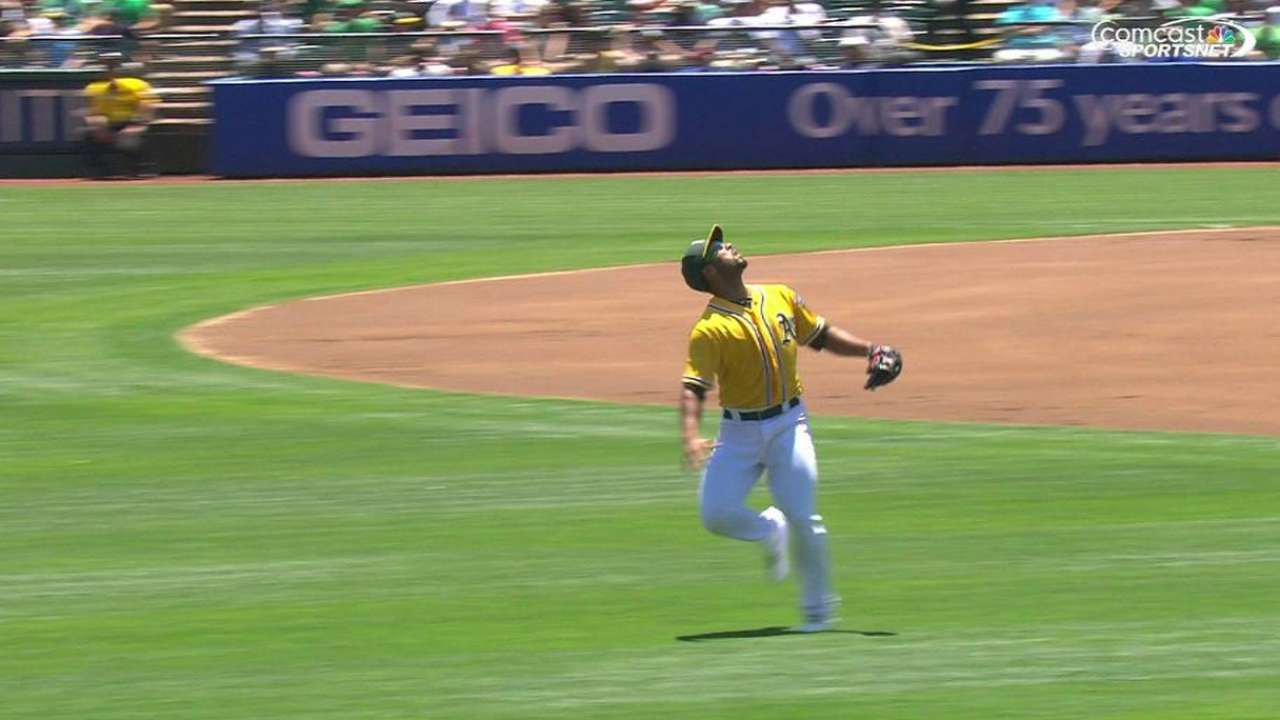 What happened to A.J. Griffin? Will we see him pitching for the A's this year?
-- Brent W., Fullerton, Calif.
Griffin was optioned to Triple-A Nashville following the conclusion of his Tommy John rehab, but he was able to make just two starts for the Sounds before hitting the Minor League disabled list with more arm issues. The A's won't consider putting him back on their active roster until he's fully healthy again and pitching well for Nashville.
Jane Lee is a reporter for MLB.com. This story was not subject to the approval of Major League Baseball or its clubs.