Red Sox activate Swihart, designate Leon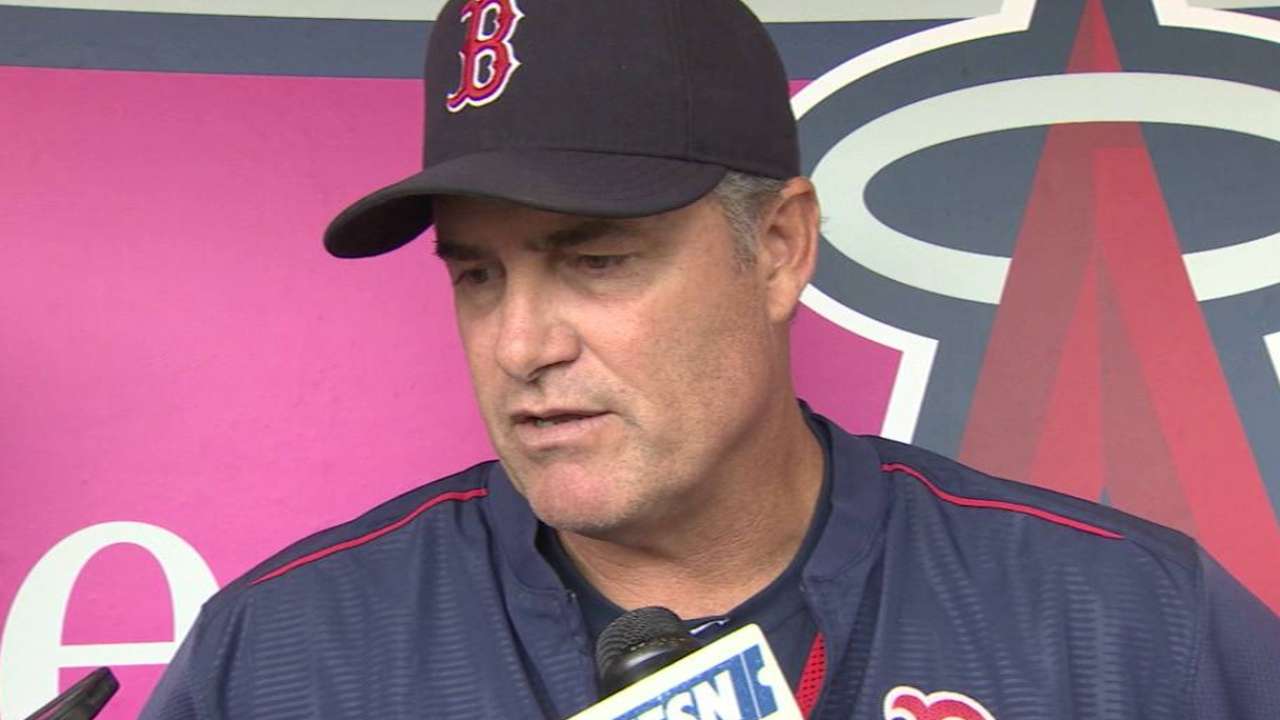 ANAHEIM -- Needing a boost on offense at catcher, the Red Sox activated Blake Swihart from the 15-day disabled list and designated Sandy Leon for assignment before the start of Monday's doubleheader against the Angels.
"We need an upgrade on offense at the catching position. Sandy did an excellent job for us in the time that he was here," manager John Farrell said. "With the choice of trying to get a little bit more offense, Blake is here."
In 33 games with the club this season, Leon hit .180 with three RBIs. Swihart, a switch-hitter, was batting .241 with one home run and 11 RBIs in 40 games before being placed on the DL on July 3 with a sprained left foot. He was heating up at that time, hitting .303 in his final 10 contests, with three multihit games and three RBIs.
Farrell was quick to dismiss the idea that the decision had anything to do with Clay Buchholz being on the disabled list. Leon was the primary catcher for Buchholz.
"That's not the sole reason," Farrell said. "Ryan Hanigan is comfortable playing a certain number of games per week, and that's not to slight his abilities. With this being more of a 50/50 split, we felt like the additional offense was warranted. This wasn't predicated solely on Clay being on the DL or should you look at it as Clay being DL'd longer."
The Red Sox still view Hanigan as their primary catcher. However, the battery of Hanigan and Rick Porcello is the only one set.
"At this point, Ryan is still our lead catcher. Blake is not going to be in a traditional backup mode where it is a day game after a night game or once every seven days," Farrell said. "It will be more to it than that."
Leon, who is out of options, will have to pass through waivers to return to the Minors.
Steven Wright, who was slated to start Game 2 of the doubleheader, is the 26th man.
Worth noting
• Dustin Pedroia, who was reinstated from the DL on Friday after dealing with a right hamstring strain, won't play in Game 2 of the twin bill.
"We wouldn't want to overload the work in one day," Farrell said. "Right now, he'll be going one game."
Quinn Roberts is a reporter for MLB.com. This story was not subject to the approval of Major League Baseball or its clubs.