Cain, Keuchel named AL Co-Players of Week
Kansas City outfielder Lorenzo Cain and Houston pitcher Dallas Keuchel were selected as the American League co-Players of the Week on Monday. Cain was chosen after batting .412 last week, and Keuchel was selected for a 13-strikeout performance in a victory over the Texas Rangers.
Cain had seven hits in 17 at-bats from Friday-Sunday -- an abbreviated week after the All-Star break. He flashed his power as well, with two doubles and two home runs. Cain had three hits and a game-winning home run in the 13th inning on Saturday in a 5-3 win over the White Sox. The 29-year-old led all AL hitters in total bases (15) and tied for first in home runs and hits.
Cain was also second among his league's peers in doubles and tied for sixth in runs scored (three) and seventh in slugging percentage (.882). The weekly award is the first of Cain's career.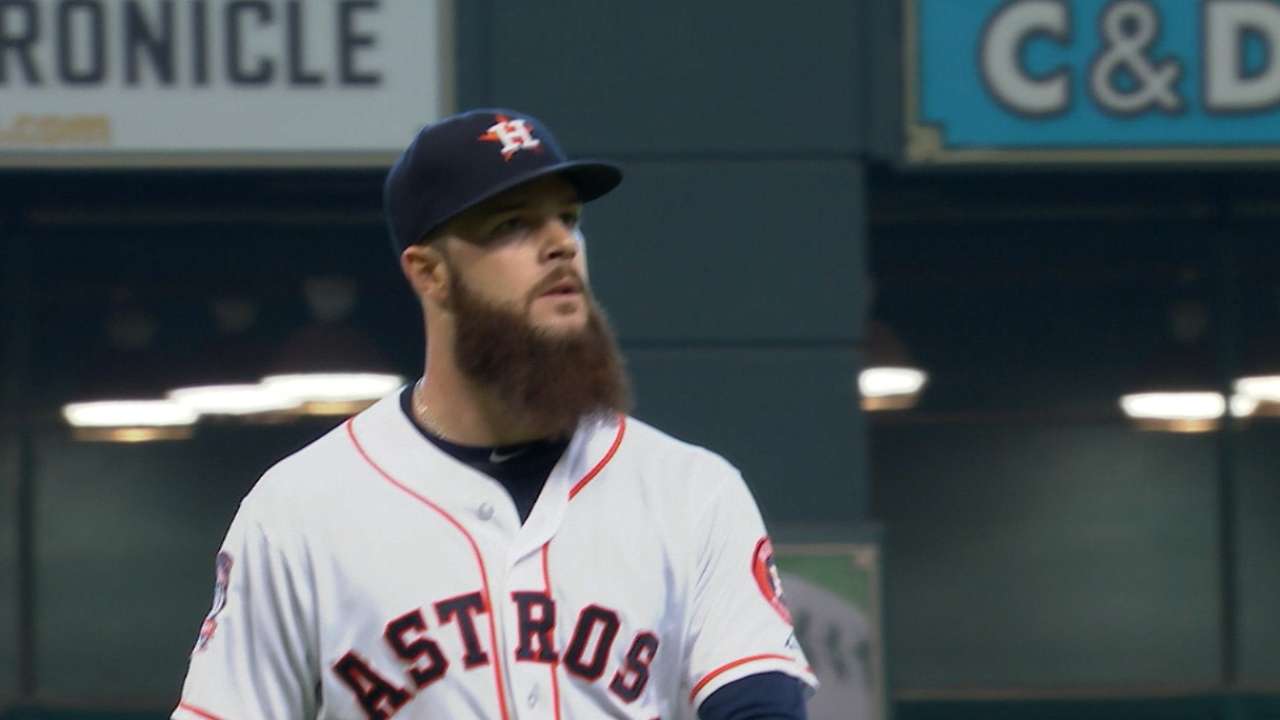 Keuchel, who also won the Player of the Week Award in May of last season, gave up just two hits and no walks in his seven-inning performance against the Rangers. Coming off starting in the All-Star Game on Tuesday, he retired the final 18 batters he faced and became the first Astro with 13 strikeouts since Wandy Rodriguez in 2012.
Keuchel won the league's Player of the Month Award in both April and May this season, and entering Monday, he led all AL pitchers in victories (12), ERA (2.12) and innings pitched (144 1/3).
Spencer Fordin is a reporter for MLB.com. This story was not subject to the approval of Major League Baseball or its clubs.