Happ returns from layoff with strong effort
Lefty goes seven innings vs. Tigers in first start since July 8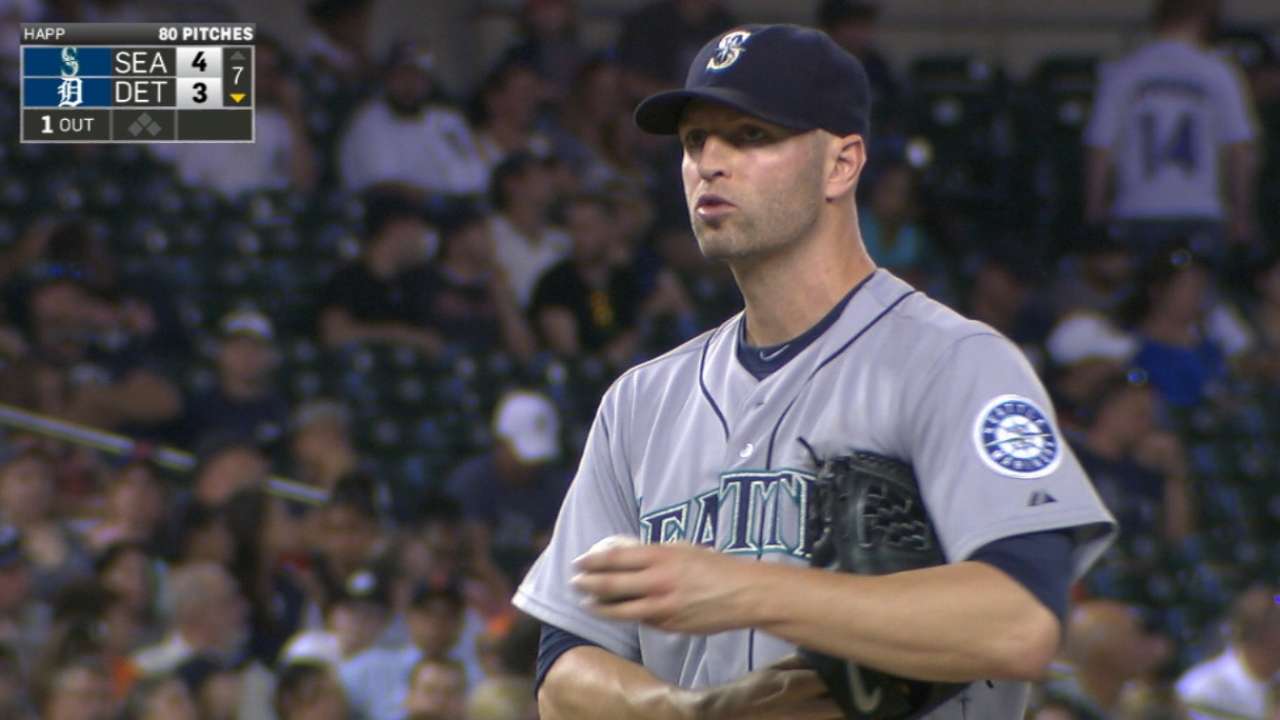 DETROIT -- After spending the past 11 days in something of a baseball limbo, veteran lefty J.A. Happ rejoined the Mariners on Monday and pitched well in a tough 5-4 loss to the Tigers at Comerica Park.
After a shaky start when he gave up three runs in the first two innings, Happ settled in and blanked the Tigers on two hits over his final five innings to turn a 4-3 lead over to Mark Lowe. The rock-solid set-up man became the latest Mariners reliever to be bit by the long ball as Ian Kinsler drove a two-run blast in the eighth that was the first homer allowed in 30 appearances this season by Lowe.
It's been that kind of season for both the Mariners and Happ, who took another tough no-decision that left his record at 4-5 with a 4.12 ERA in a year when 10 of his 17 starts have been decided by one run and his run support ranked among the bottom 10 in the American League coming into Monday's outing.
"There are so many spots in a game where you look back and they're huge, just making a pitch or getting a runner over," Happ said after seeing the Mariners fall to 42-51. "It just seems like right now we're struggling to put it all together. It feels like a lot, but we have to trust that this was one game, but we can come back and win three and still take this series."
Happ said he spent much of the past 11 days in Clearwater, Fla., with his wife as they prepare for the arrival of their first child. He was technically optioned to Class-A Bakersfield on July 9 in order to open a temporary roster spot for Jesus Montero, knowing he wasn't going to pitch again until after the All-Star break. The 32-year-old never pitched for Bakersfield, but he threw some bullpen sessions in Seattle to keep his arm strong during the layoff.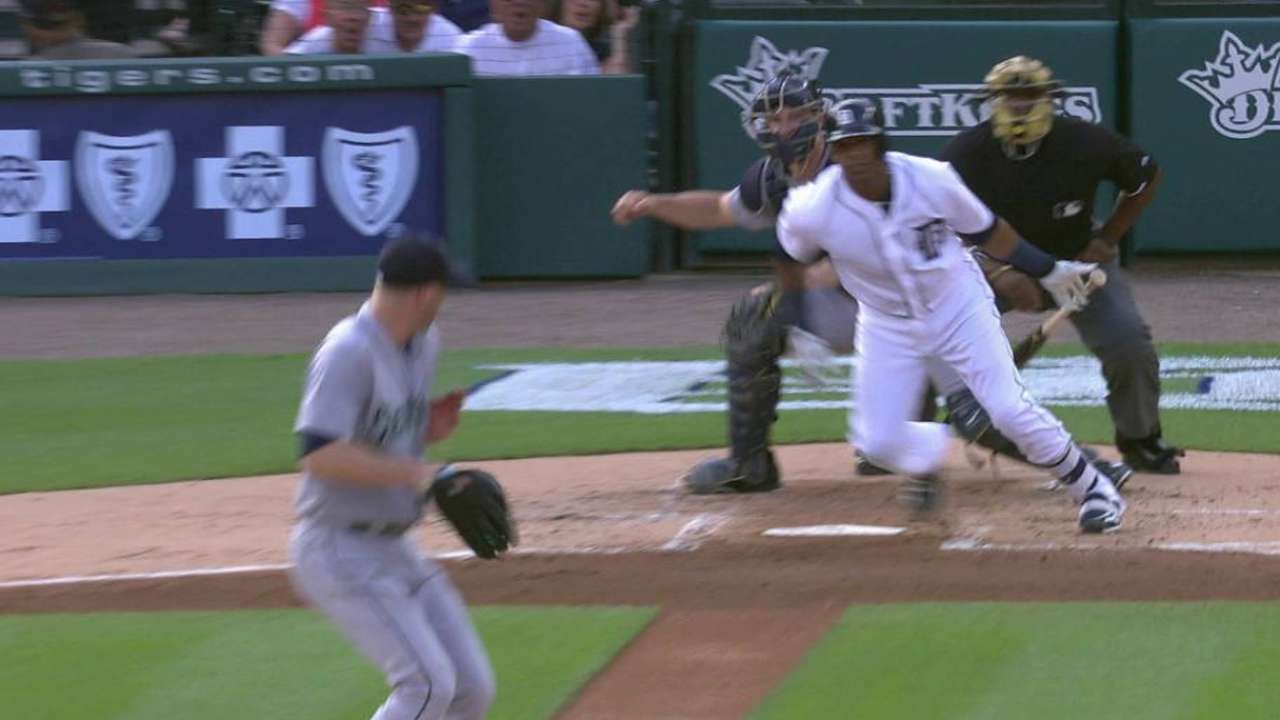 Despite that extended layoff, he said he felt strong from start to finish Monday, although a pair of walks in the second led to a 3-2 deficit when Brian McCann laced a two-run double. From there on out, Happ never allowed a runner past first and finished with four hits allowed over seven frames.
"I actually felt great coming out of the gate, felt like I was making some pitches, but I must have been just missing in that second inning there," said Happ, who had not started since facing Detroit on July 8. "I tried to readjust, change the game plan a little and the angle on my ball and try to find the zone. I felt it got better as the game went on."
"He pitched extremely well," said manager Lloyd McClendon. "I was very pleased with how he went about his business."
Happ opened this season 3-1 with a 3.31 ERA in his first 11 starts before going 1-5 with a 5.93 mark in his last six before the break. He said he felt back on track Monday and looks to keep that going the rest of the way both for himself and his team.
"I'm definitely trying to get back to keeping that aggressive attitude out there and trust that good things will happen," he said. "Hopefully it's going to turn for us. That's where we have to have faith that you make your pitches, guys field the ball and let the rest of it happen. But it needs to turn for us."
Greg Johns is a reporter for MLB.com. Follow him on Twitter @GregJohnsMLB, read his Mariners Musings blog, and listen to his podcast. This story was not subject to the approval of Major League Baseball or its clubs.