Inbox: Are Yanks looking to upgrade before Deadline?
Beat reporter Bryan Hoch fields New York fans' questions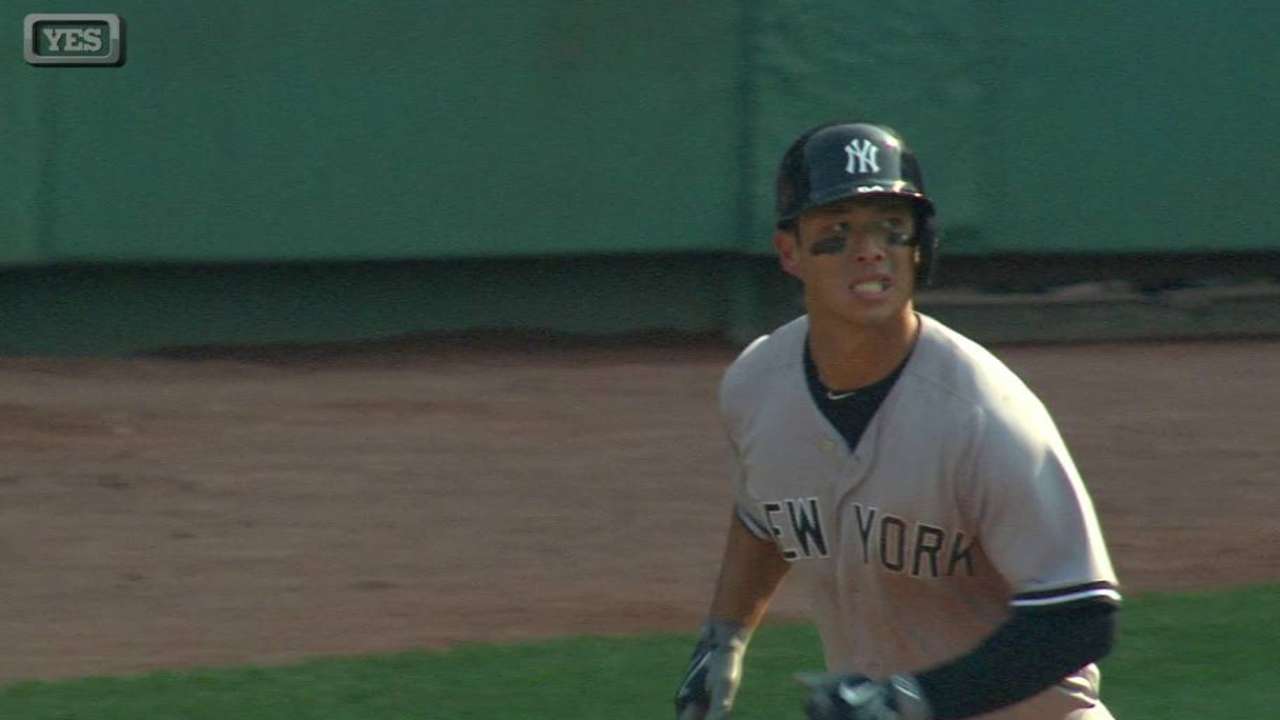 If you had to predict, what moves do you think the Yankees will make before the July 31 non-waiver Trade Deadline?
-- Alex W., Hebron, Conn.
The most obvious area where Brian Cashman should look to upgrade is second base; it's no secret that Stephen Drew has been a disappointment, despite the fact that he has hit a few big home runs and played pretty well defensively. He's batting .181, and it's not a small sample size (249 at-bats). The excuse about missing last year's Spring Training doesn't apply anymore.
Sunday's move to demote Rob Refsnyder was puzzling (we'll get to it), but even though the Yankees appear to be sticking with Drew for now, there is no guarantee that he'll be their starting second baseman on Sept. 1 -- or even Aug. 1. As I've mentioned a few times, the Yanks gave Brian Roberts a similarly long leash last season. They've been more than patient with Drew, and even he would agree.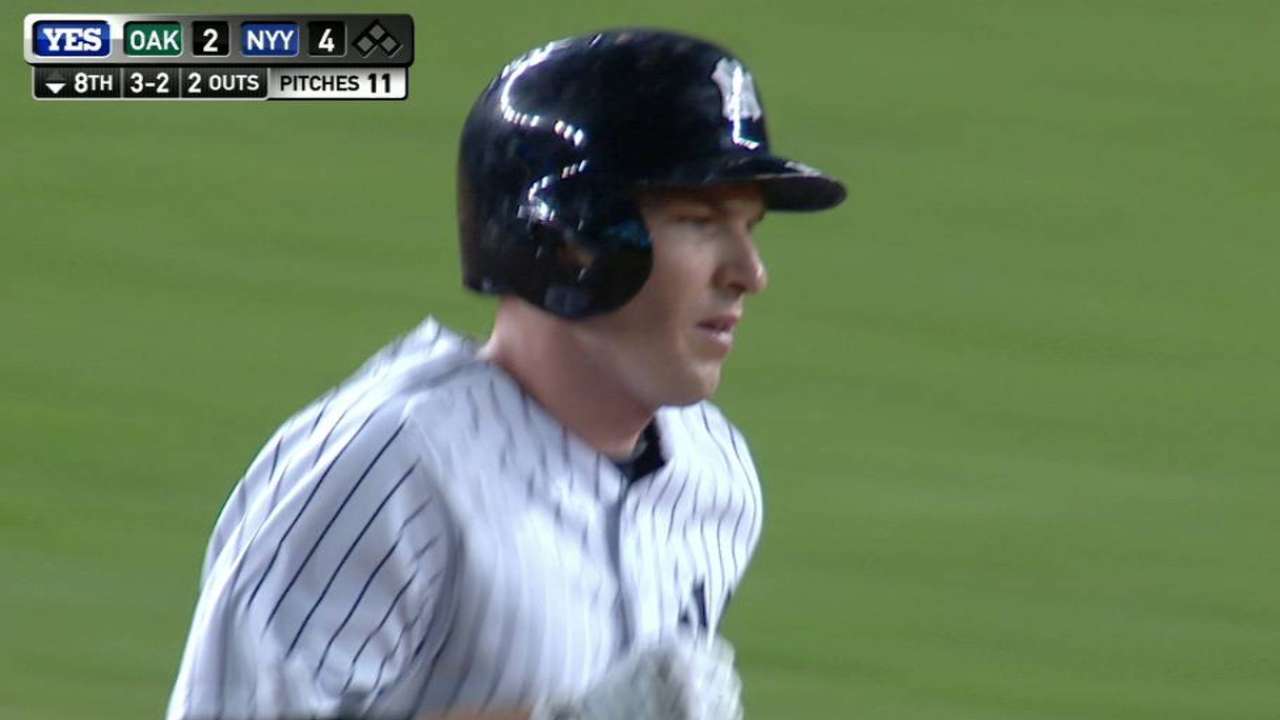 The sense is that the Yankees are reluctant to use top prospects like Aaron Judge, Luis Severino and Greg Bird as trade chips with July 31 approaching, but they could push to acquire a second baseman (perhaps Martin Prado, Brandon Phillips or Ben Zobrist?) without including their biggest names. Of course, they could also just bring Refsnyder back.
As for other areas of the club, trading for a stud starter like Johnny Cueto or Cole Hamels would be a clear indication that they're ready to print playoff tickets. It would be costly, but you'll hear the Yanks connected to those guys in some form or fashion. If you're shopping in the second tier of available guys -- say, Mike Leake -- then it might not be worth it. A healthy tandem of Masahiro Tanaka and Michael Pineda could win you those big games in a short series.
Why did the Yankees send Refsnyder down? They need young players to keep them going. Stop taking the chances with Drew and bring someone in new.
-- Brianna B., Mount Holly, N.C.
Refsnyder said that he was caught off guard by the move, and truth be told, I was as well. Joe Girardi seemed to be ready to commit to Refsnyder at least as part of a starting platoon at second base, facing mostly left-handed pitching. Remember, Cashman said the Yankees only called him up because they were facing two lefties at Fenway Park leading into the All-Star break, and he didn't commit to much more past that.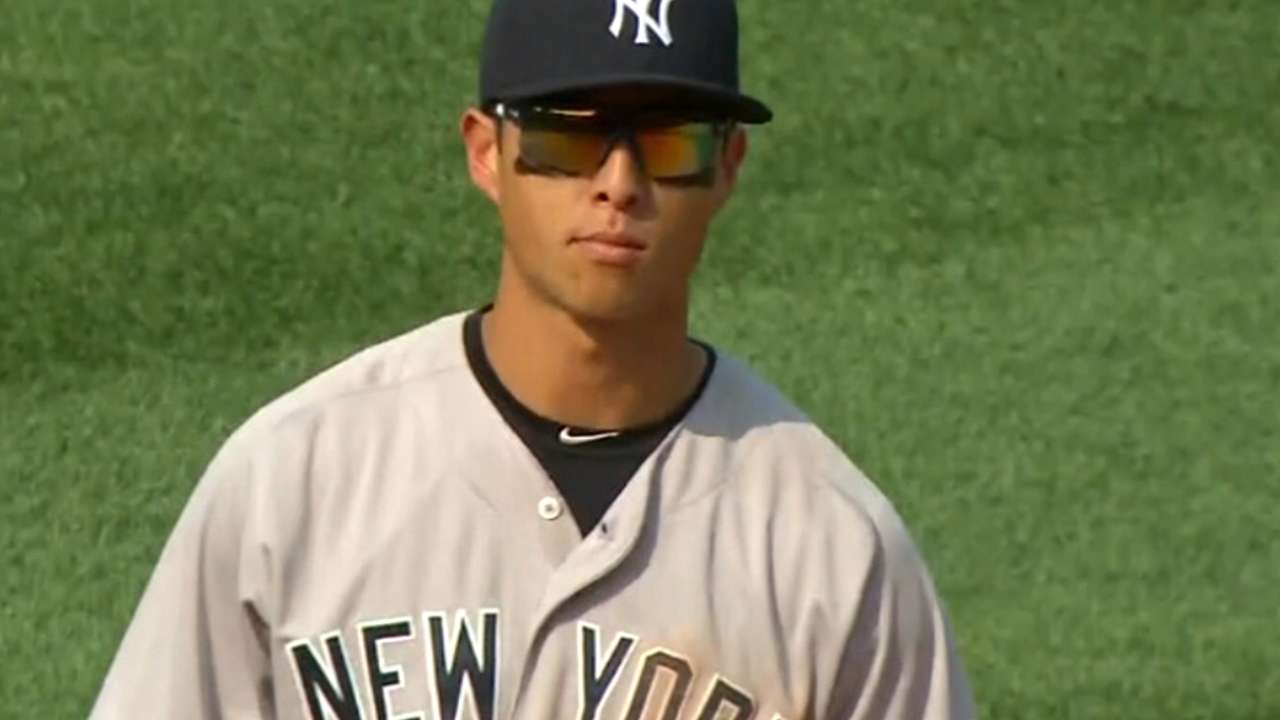 Maybe it's not fair, but Refsnyder got caught in a numbers game where the Yanks chose to send him down rather than cut Drew or Brendan Ryan. Two hits in 12 at-bats is such a small sample size that it couldn't have been anything else.
Refsnyder played fine in those four games and, apparently, the Yankees would rather have him on the field every day in a RailRiders uniform rather than riding the bench while Drew faces righties. Who knows? There may be a trade in the works that hasn't leaked out. Refsnyder can hang his hat on this: It's likely that he'll be back in the Majors soon; if not in the next few weeks, then almost certainly in September.
If the Yankees somehow miss the playoffs this season, is Girardi's job in jeopardy?
-- Aden W., New York
In another era, three straight dark Octobers would have been a death sentence for a Yankees manager. Still, I can't envision a scenario where the Yanks are interviewing for a new skipper after this year. Girardi has exceeded expectations in each of the two last seasons despite a historic amount of injuries, he seems to communicate well with Cashman and the Steinbrenner family is comfortable with his work.
Girardi is under contract through 2017, and with the Yankees leading the division, this seems like an odd time to be talking about dismissing him. Then again, a four-game lead with 71 to play means there will be plenty of opportunities for wacky stuff to happen.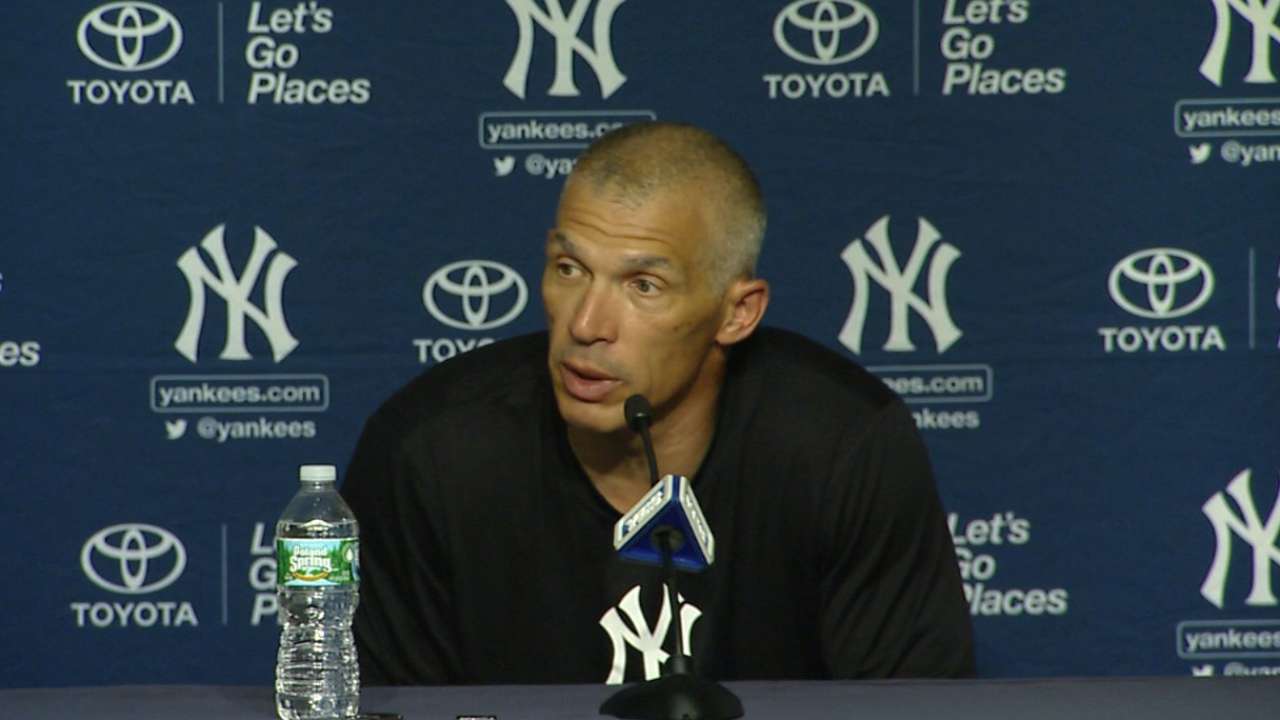 Are we going to see Severino or Judge in the Majors before the season is over?
-- John P., Wells, Maine
After interviewing Judge at the SiriusXM All-Star Futures Game in Cincinnati, I told him, "See you soon," and that wasn't just to be polite. Severino and Judge are both just one step away in Triple-A, and plenty of observers believe that they could have a big league impact right now. Severino will probably beat Judge to the Majors, because he could help the Yankees either as a starter or a reliever.
With Carlos Beltran and Chris Young apparently set to split time in right field, there's no obvious place for Judge. It would be interesting to see how the Yanks would handle another DL stint for Beltran. At the very least, Judge and Severino both should pocket a small amount of big league meal money by the end of this year.
What can the Yankees do with CC Sabathia if he continues to pitch poorly?
-- Meryl, Iselin, N.J.
Bad timing on this one; we might have seen Sabathia's best effort of the year on Sunday against the Mariners, going head to head with Felix Hernandez on a steamy afternoon. The Yankees had plenty to be encouraged about with that performance, and they'll take six innings, one run and seven strikeouts from the big guy every time, if that's what he's offering.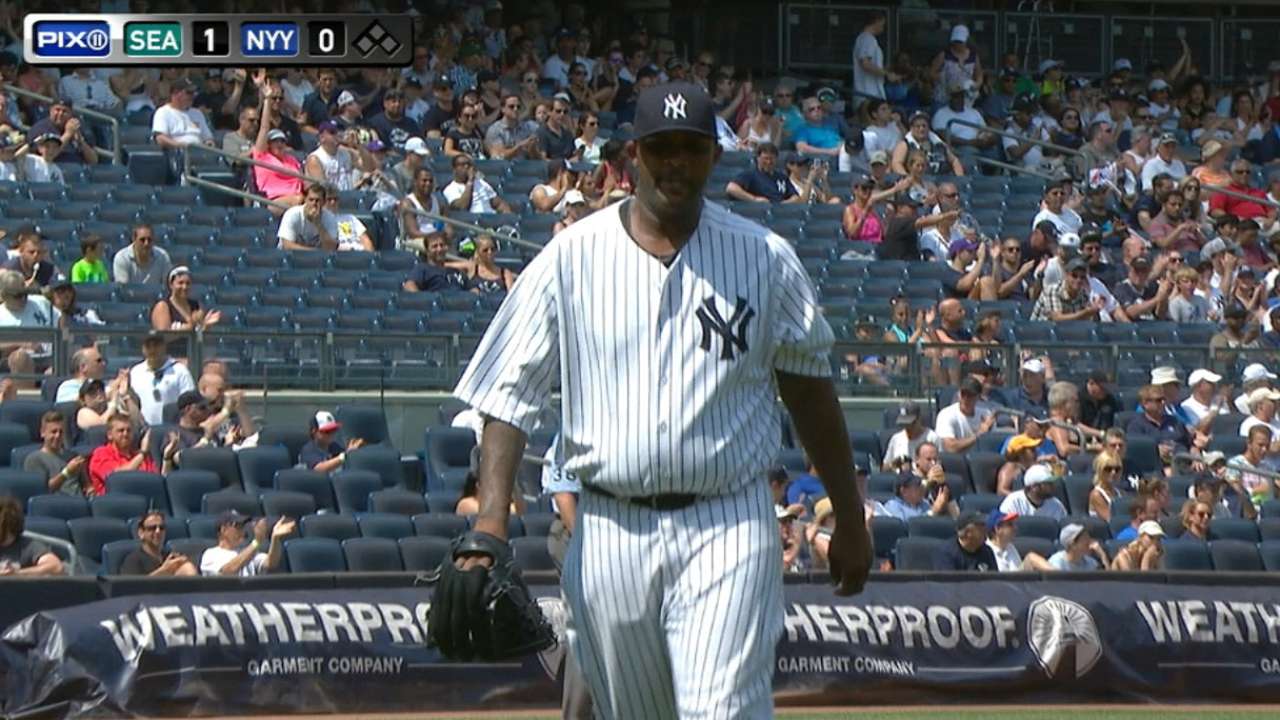 Now, I understand what you're asking. Even with that win, Sabathia is 4-8 with a 5.25 ERA, and the Yankees have lost 10 of his 18 starts. They need him to finish the second half strong, and there's really no Plan B; that was decided when they agreed to pay him $23 million this year and $25 million next. No one with the Yanks has given any credence to the idea of using Sabathia out of the bullpen, and so he will continue getting the ball every five days or so.
As long as Sabathia stays healthy, New York will pick and choose its spots to pitch him when possible, sparing him some of the lineups that crush lefties. For the most part, though, we'll have a front-row seat to see if Sabathia can emulate the late-career Andy Pettitte transition and enjoy success with lesser stuff. Stay tuned.
Bryan Hoch is a reporter for MLB.com. This story was not subject to the approval of Major League Baseball or its clubs.