MLB.com Columnist
Mike Bauman
Brewers' recent surge reflects well on Counsell
Milwaukee showing improvement with regular lineup finally playing together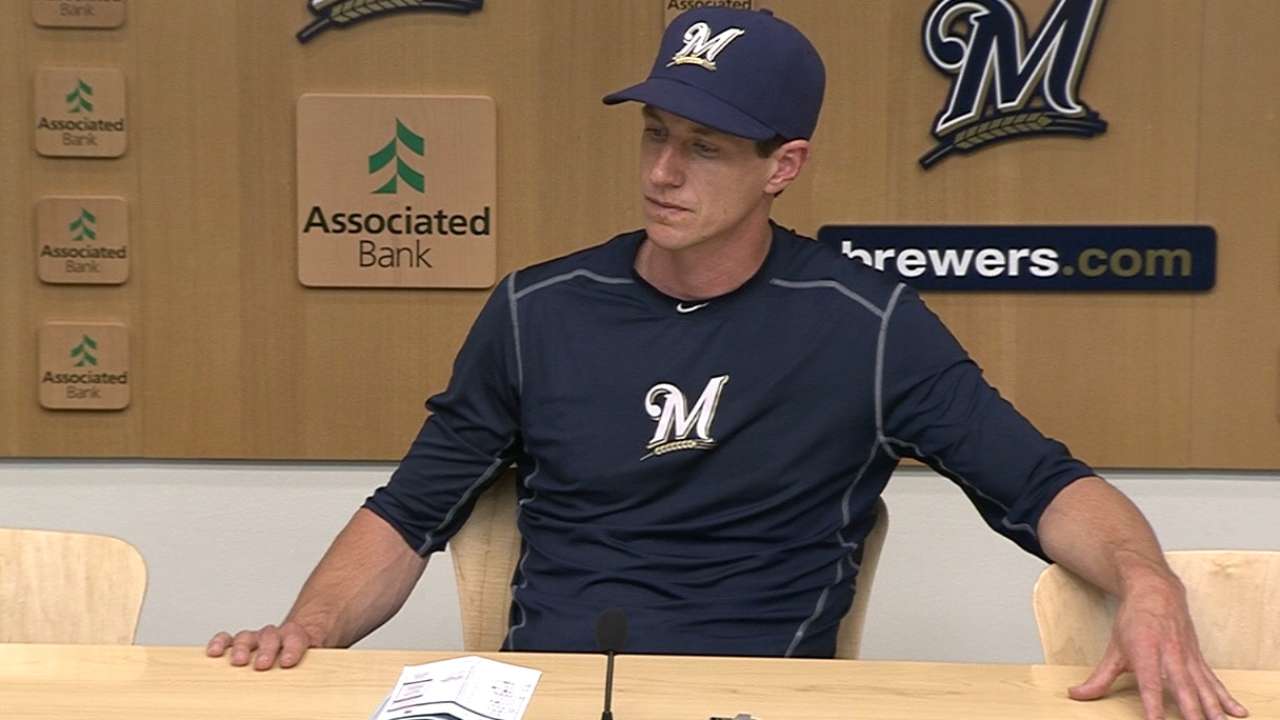 The 2015 Milwaukee Brewers were 7-18 when Ron Roenicke was relieved of his duties as manager. They are now 34-34 with Craig Counsell as manager.
Even more encouraging for Counsell's relatively short tenure in office, in their past 22 games, the Brewers are 16-6. Over the weekend, they accomplished a three-game sweep over the Pirates, who came to town with the second-best record in the National League.
The numbers say that the change in managers was beneficial and that Counsell is a success so far, in both relative and absolute terms. Beyond that, there are varying explanations for Milwaukee's marked improvement.
Counsell goes with the position that improved health, particularly the return to the lineup of catcher Jonathan Lucroy and center fielder Carlos Gomez, has been the driving force behind the Brewers' improved play.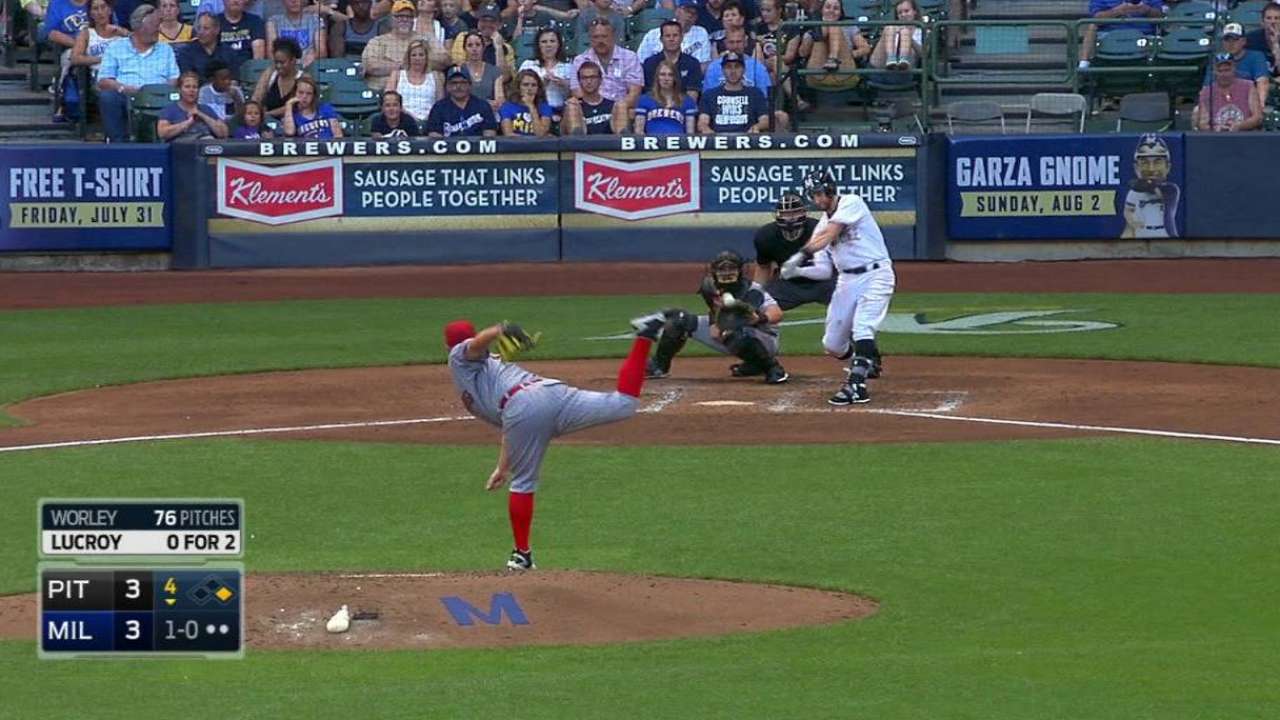 "I think we've been able to put our best players on the field regularly," said Counsell on Sunday. "I think going into the winter, you feel like you put a team together, and you try to have as much depth as you can. But when you lose players like Gomez and Lucroy, they're defensive players, they're offensive players... we just had trouble covering for it. And you had other guys in and out of the lineup.
"The regular lineup has produced more offense, for sure. And I think we've gotten the pitching to a good point now. We struggled a little with the pitching early, but I think we've gotten the pitching through it."
Beyond that, there have been differences in personnel evaluation between Counsell and Roenicke. The one that stands out is the usage of outfielder Gerardo Parra.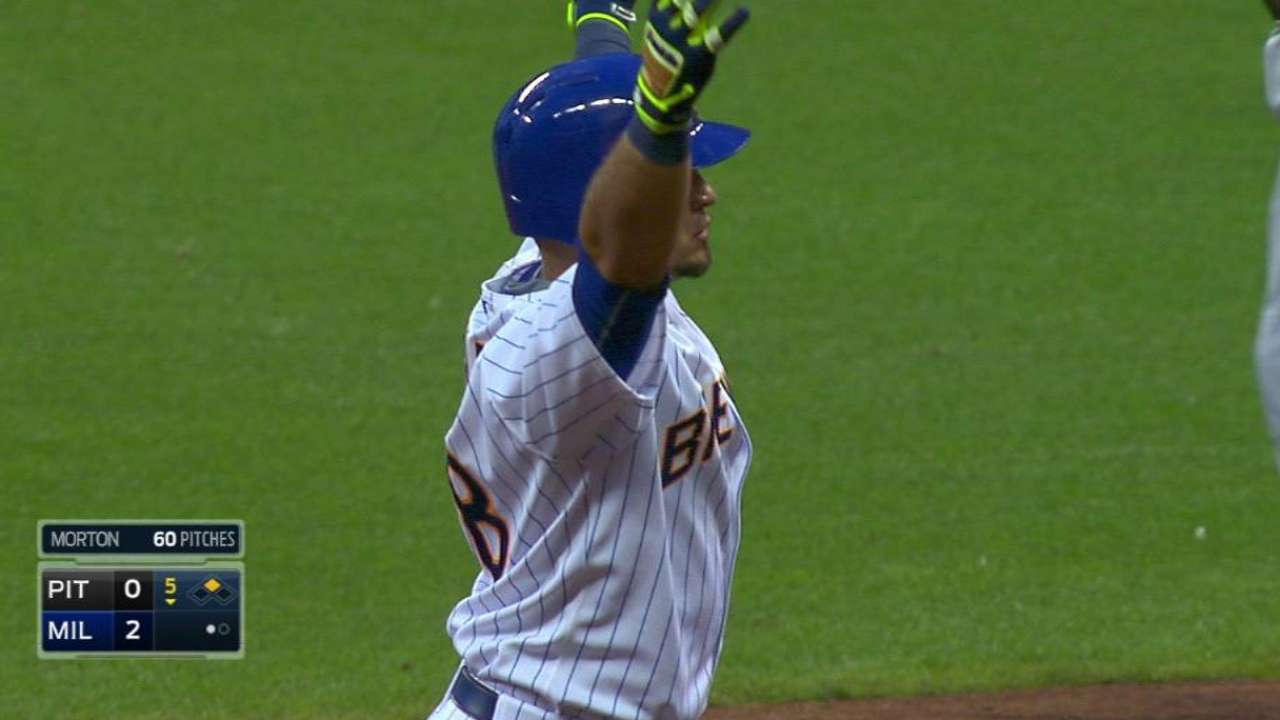 Parra, obtained from Arizona in a Trade Deadline deal last year, was seen by Roenicke as a useful spare part. In left field, he was more inclined toward the power potential of Khris Davis.
But Counsell looked at Parra, a two-time Gold Glove winner, as an all-around solid player. Outfield injuries opened up playing time for Parra earlier this season, but when Davis returned from the DL, Counsell said that Parra would remain as the regular left fielder. It is no coincidence that Milwaukee's offense developed more continuity and production after Parra was installed as the leadoff hitter.
"Since he's been [in the leadoff spot], he's been a really important piece of our offense," Counsell said. "He's been one of the best hitters in the league, really. He's been excellent. He's definitely set the tone of our offense."
Parra is hitting .420 in July, but he's been on a roll much longer than that, hitting .337 since April 25. The irony of it may be that Parra's success makes it more likely that he -- in the final year of his contract -- will be traded. But one way or another, the Brewers are getting considerable value from him.
Milwaukee played Pittsburgh six times in April, and lost five of those games. In June and July, the teams have played another six games, and the Brewers have won five. Pirates manager Clint Hurdle has had a look at both versions of the Milwaukee club.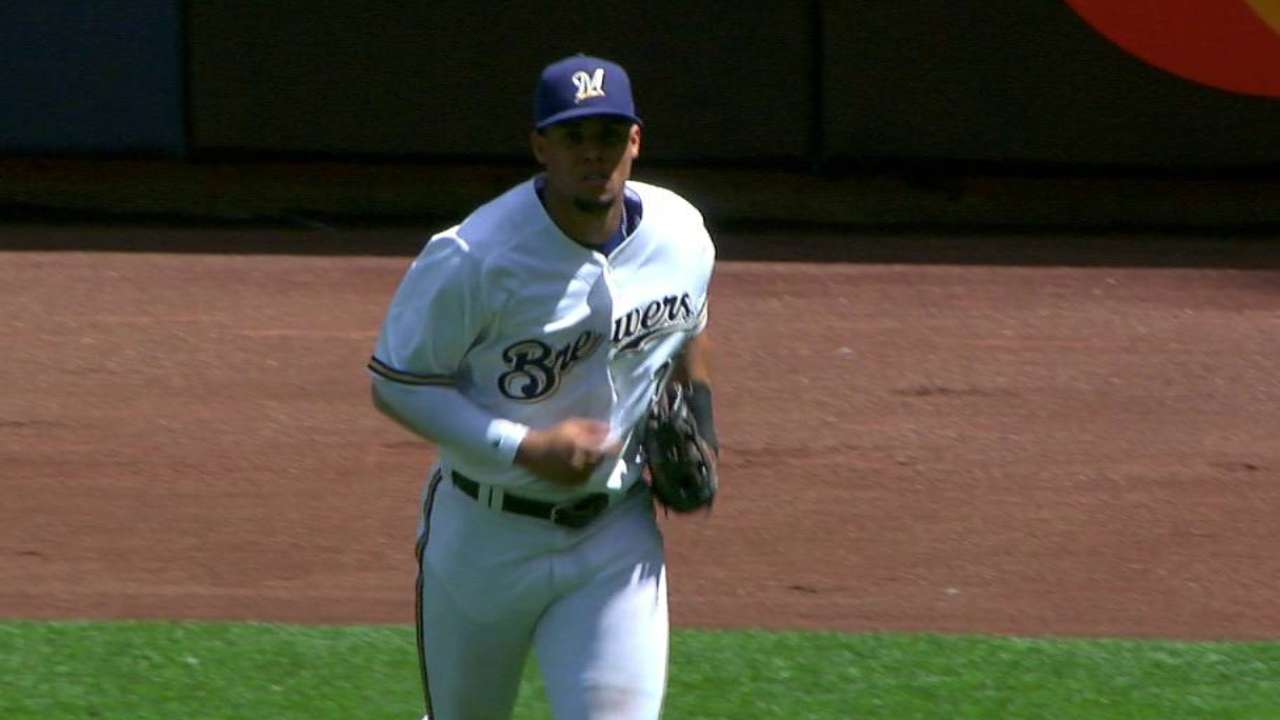 "They're in a different place now," Hurdle said. "Sometimes with clubs, it's not who you play, but when you play them. I mean, they've been through a lot. I think they've let a lot go. They're focused now on probably just playing the game. They've got an offense that's more than capable. They've got young pitching that has skills. They've got experienced guys.
"I think the more challenging question, and I know they've thought it through, is: How did it go the way it went for so long, through the end of last year and into this year? It's a talented group and they've got a bridge to the closer that's Major League-worthy.
"So this is the Major Leagues. Nobody goes away, nobody disappears. There can be vacuums at times where things don't go right and it looks like things aren't connected. But nobody gives you games up here. You've got to go win games. They're playing with a lot of confidence over there now."
It remains a riddle as to how a club that was in first place for 150 days last season could finish the year 9-23 and then start this season by putting itself in something more like a crater than a hole.
The recent play, on the other hand, has been encouraging. The Brewers are still likely sellers as the Trade Deadline nears, but their level of play has restored the competitive nature of the roster. It has given a very loyal fan base some renewed hope for the future.
Mike Bauman is a national columnist for MLB.com. This story was not subject to the approval of Major League Baseball or its clubs.