Inbox: As Deadline nears, will Twins trade?
Beat reporter Rhett Bollinger answers fans' questions
ANAHEIM -- With 70 games left in the season, the Twins have set themselves up nicely with a 50-42 record that has them in second place in the American League Central and in contention for the first time since 2010.
Despite losing two out of three in Oakland, Minnesota has won seven of 10 and appears to be poised as a buyer leading up to the July 31 non-waiver Trade Deadline. The Twins' situation leads right into the first question of this week's Inbox:
Do you expect the Twins to be active before the Trade Deadline?
-- Katie F., Duluth, Minn.
Considering the Twins are one of the biggest surprises in baseball, and weren't expected by many to be contenders entering the year, it doesn't make sense for them to mortgage their future for a short-term rental. But Minnesota could look to patch a few holes or trade for a player who is under team control for longer than just this year.
An obvious need is the addition of a bullpen arm to complement closer Glen Perkins. Right-handers Blaine Boyer and Casey Fien have struggled recently, while lefty Aaron Thompson was optioned to Triple-A Rochester on July 6.
Left-hander Brian Duensing has been better recently, with 11 2/3 straight scoreless innings, while Ryan O'Rourke has done well in his short stint in the Majors, but adding a lefty reliever would make sense.
Catcher Kurt Suzuki has struggled this year, but he's still under contract through next season, and based on general manager Terry Ryan's recent comments on Suzuki, it doesn't look like they're looking to trade for a starting catcher. But they could look to trade for a backup catcher to split time with Suzuki.
Submit a question for the Inbox.
Oswaldo Arcia has been swinging a hot bat. When do you expect him to come back up?
-- Bill S., St. Cloud, Minn.
Arcia has been on a tear offensively at Triple-A Rochester, hitting eight homers in July. He's definitely on the Twins' radar, but Eddie Rosario is still ahead of him on the club's depth chart as the everyday left fielder. And with Aaron Hicks in center and Torii Hunter in right, Arcia would get limited playing time.
So Minnesota is weighing whether it makes sense to bring up Arcia as a part-time bench bat, or to allow him to continue his development by playing every day at Rochester, as he's still just 24 years old. It's one thing for Shane Robinson to get spot duty as a fourth outfielder, but another for Arcia to spend most of his time on the bench. So for now, the Twins are content with their current outfielders, and they are pleased to see Arcia finally get hot after a slow start at Triple-A.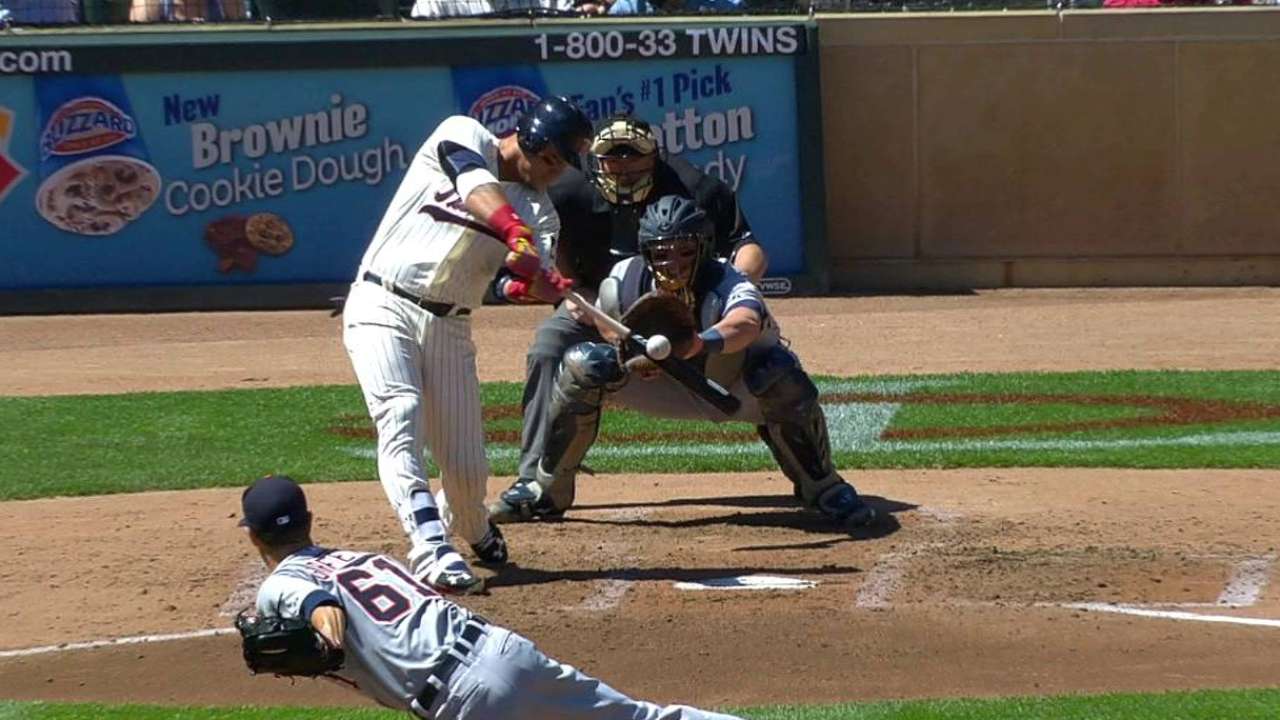 What's the latest on Byron Buxton? And what will happen to Hicks when Buxton is healthy?
-- Mike B., Madison, Wis.
Buxton, who has been on the 15-day disabled list with a sprained left thumb since June 26, still has his thumb in a splint and is just doing strengthening exercises at this point. He has yet to start baseball activities, as he's unable to swing a bat.
Ryan has maintained Buxton is still on the same timetable of four to six weeks, which means he's likely not going to return until early- to mid-August at this point. So it's still too far away to predict what the Twins will do when he returns. But it is a positive sign that Hicks is starting to realize his potential and has been playing well, which will make it interesting once Buxton is healthy.
How much longer do you think it will be until Jose Berrios is called up? He seems to be consistently dominant in the Minors.
-- Chris F., Modesto, Calif.
Berrios has continued to establish himself as a top pitching prospect, and he started for the World Team on July 12 in the SiriusXM All-Star Futures Game. He posted a 3.08 ERA with 92 strikeouts in 90 2/3 innings with Double-A Chattanooga before getting promoted to Triple-A Rochester in late June. Berrios hasn't fared as well there, posting a 5.60 ERA in three starts, but he is coming off a strong outing with nine strikeouts over seven innings.
With the strength of Minnesota's rotation that has pushed Trevor May to the rotation, it's unlikely Berrios will get a chance to start this year, barring an injury or two. But he seems likely to be a September callup, when he could get his first taste of the Majors as a reliever.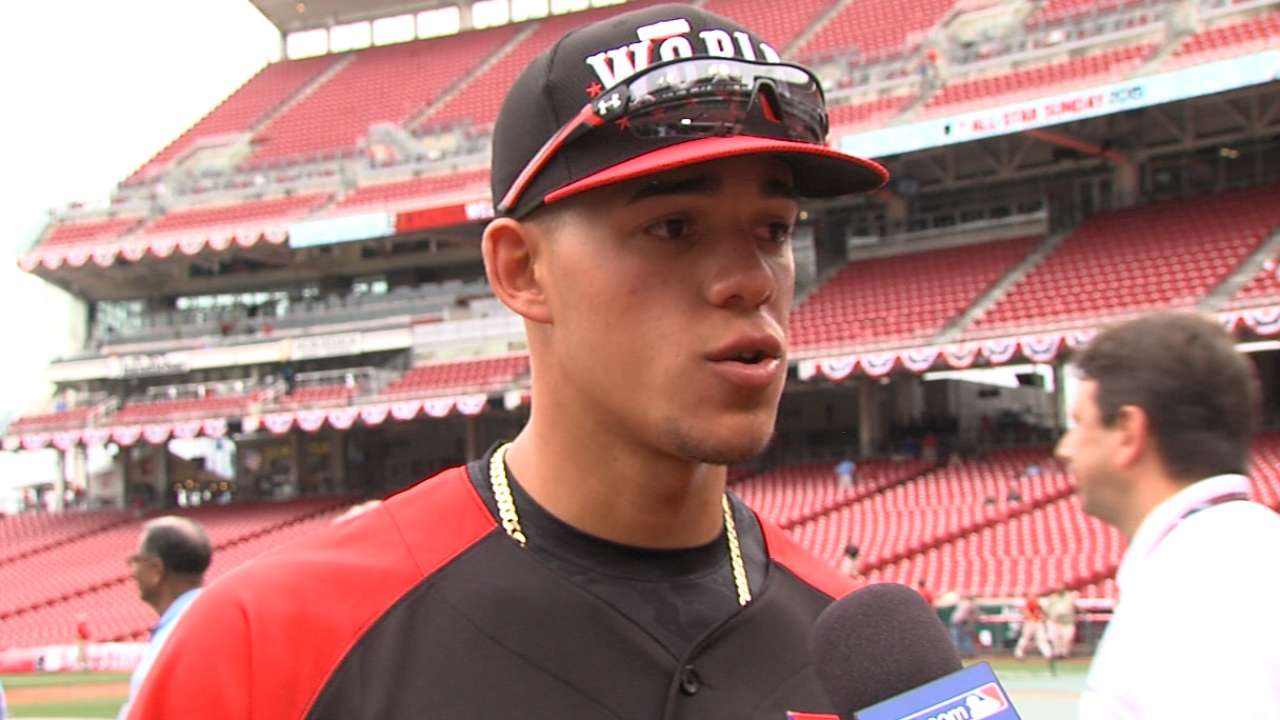 Rhett Bollinger is a reporter for MLB.com. Read his blog, Bollinger Beat, follow him on Twitter @RhettBollinger and listen to his podcast. This story was not subject to the approval of Major League Baseball or its clubs.