In rare occurrence, Padres game rained out
San Diego will make up contest against Rockies on Sept. 10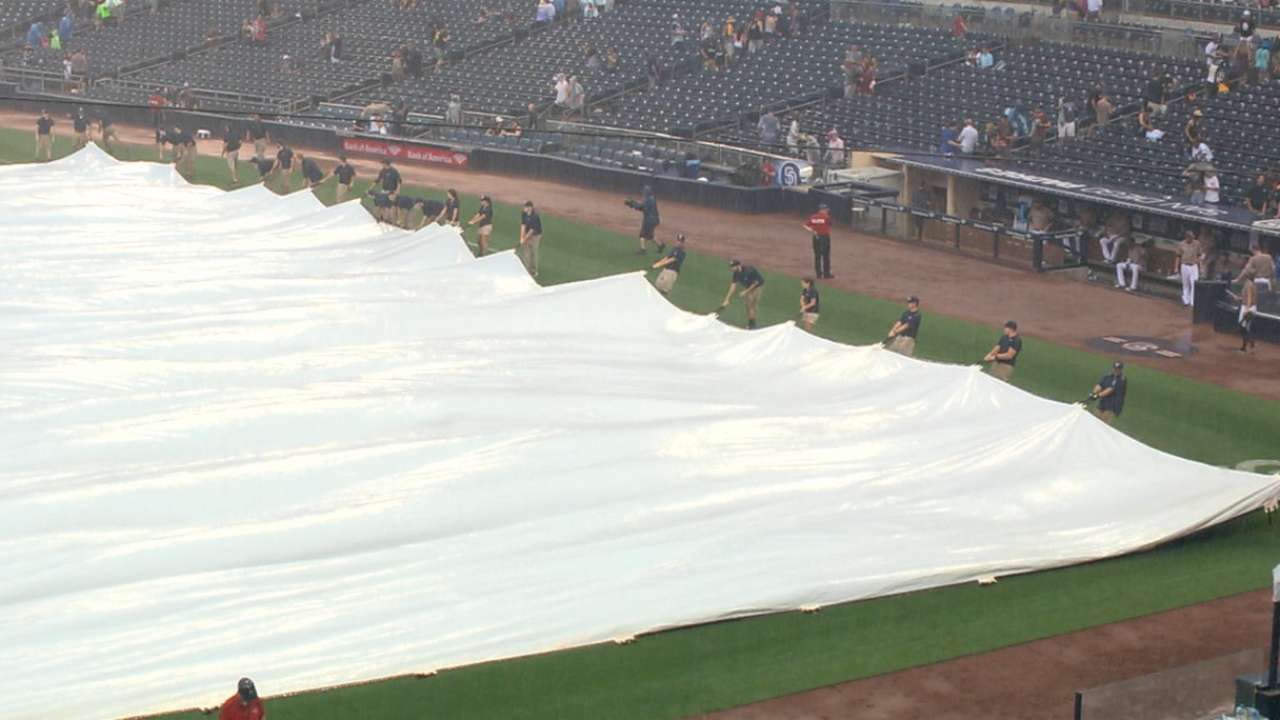 SAN DIEGO -- Justin Upton has been in the big leagues since 2007 and, before Sunday, probably thought he'd seen just about everything.
But a rainout in ... San Diego?
"Playing in Atlanta for two years, I saw quite a few rain delays," he said. "But I wouldn't expect it in San Diego. Hopefully that's the last one."
This was the first postponed game at Petco Park since April 4, 2006, a span of 820 games at the Padres' downtown ballpark, which opened in 2004. Sunday's postponement was just the second in Petco Park's history.
The Padres and Rockies, attempting to squeeze in the final game of their three-game series at Petco Park, waited through a delay of two hours and 30 minutes before the game was called. The Padres had a game delayed nearly two hours earlier this year by rain, against the Nationals on May 14.
The game will be made up on Sept. 10 at 12:40 p.m. Tickets will be honored for that game or can be exchanged for an equally-valued ticket based on availability.
The Rockies were leading the Padres, 1-0, before rain halted play in the top of the fifth inning.
The statistics from this day won't count and the two teams will start from scratch on Sept. 10, which turns their normally scheduled three-game series into a four-game set.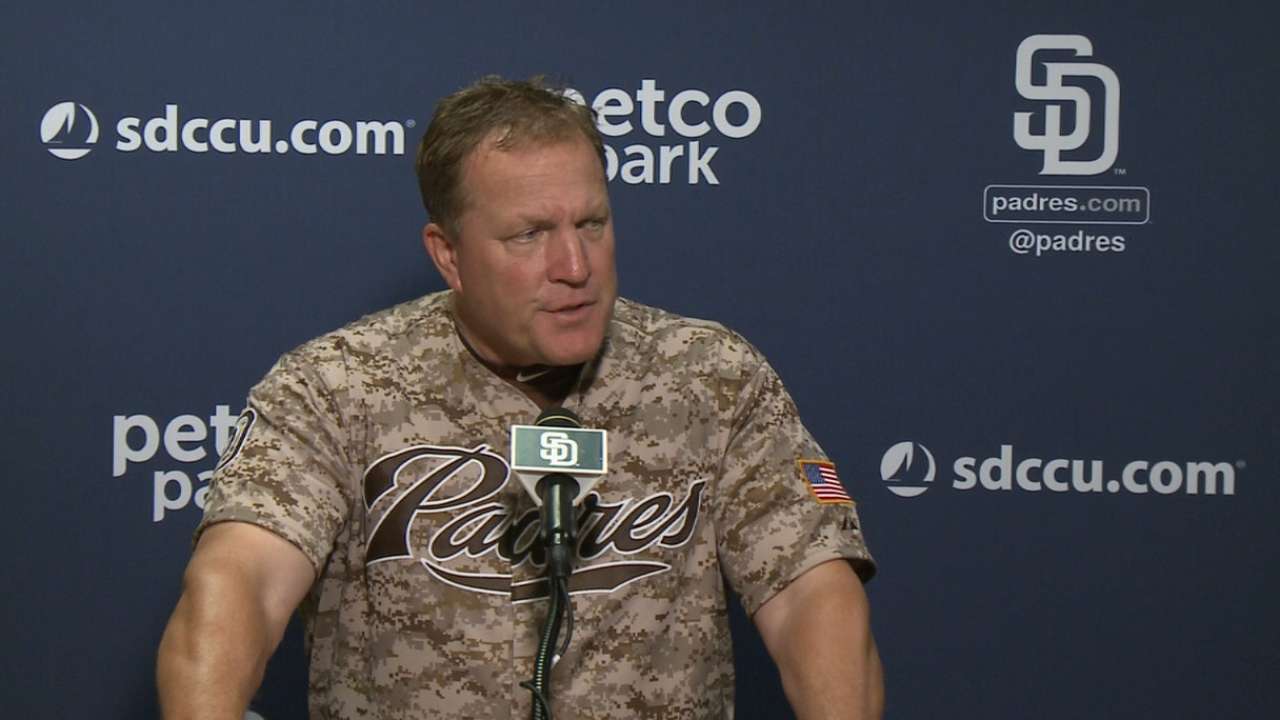 San Diego interim manager Pat Murphy felt that the umpire crew made the right decision in not attempting to push ahead and play.
"With the forecast of rain coming and with how much water the field took … they didn't want to restart just for the possibility of playing for a half hour," Murphy said.
San Diego pitcher Andrew Cashner, who allowed one unearned run over four innings before allowing a hit in the fifth inning. He got two outs before the field was cleared for the tarp.
During the delay, Cashner did his best to stay ready in case the rain cleared and he could get back on the mound.
"I got on a bike, I threw a bullpen [indoors] and stayed loose and ready to go," Cashner said.
Murphy indicated that no change to the rotation will be made, especially since Cashner threw 72 pitches.
Corey Brock is a reporter for MLB.com. Keep track of @FollowThePadres on Twitter and listen to his podcast. This story was not subject to the approval of Major League Baseball or its clubs.