Lack of offense extends D-backs' losing streak
Arizona scores one run in dropping season-high sixth straight game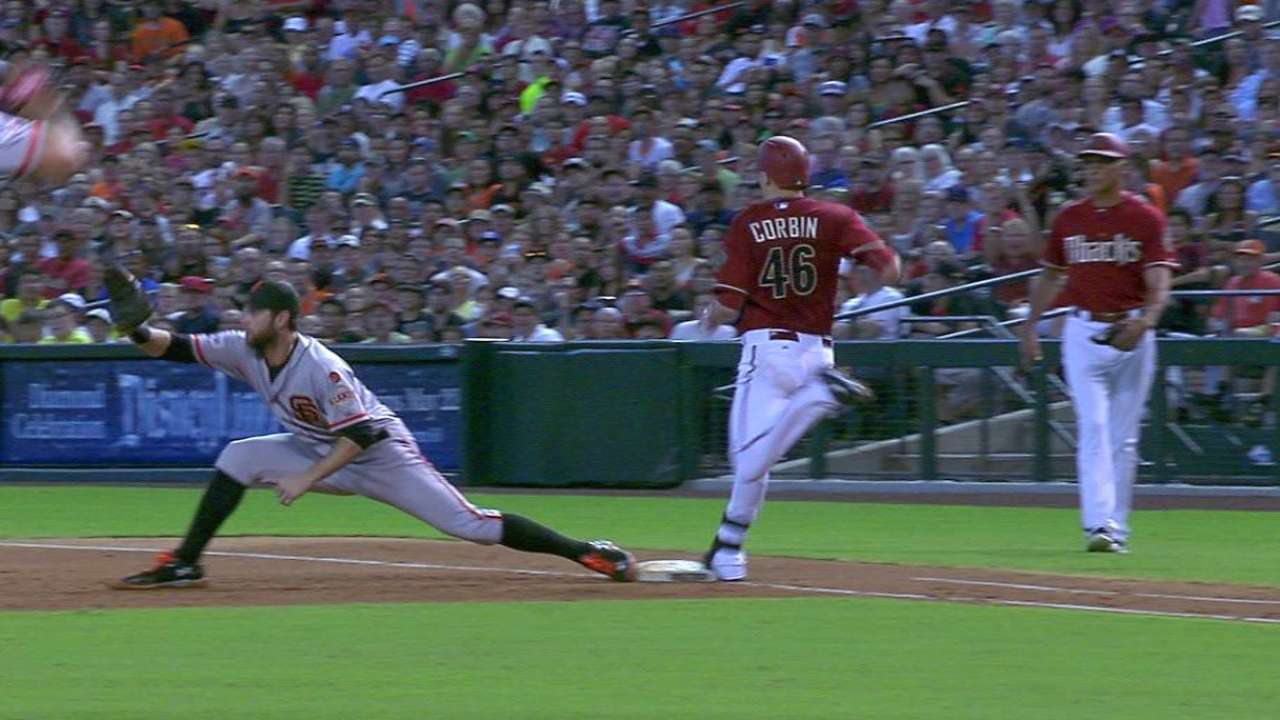 PHOENIX -- It took the D-backs 13 chances to get back to .500 when they finally reached the mark in Texas nearly two weeks ago.
Since then, they've been swept by the Mets before the All-Star break and by the Giants after it, as Sunday's 2-1 loss pushed the D-backs' losing streak to a season-high six games.
"You play so many games and you're going to have stretches where you're winning and you're not sure how you won, but you do," D-backs center fielder A.J. Pollock said. "Then you've got, obviously, times where you lose and you're not sure exactly how."
That may be the case with some of the losses during the D-backs' recent skid, but Pollock was able to explain how they lost to defending World Series MVP Madison Bumgarner and the Giants on Sunday.
"Bumgarner threw well like he always does and we just didn't scratch out enough runs," Pollock said.
Even though the Giants' ace lasted just five innings, the D-backs scored only one run as they fell six games under .500, matching their low-water point this season. They were also at that mark May 17 when they were 15-21.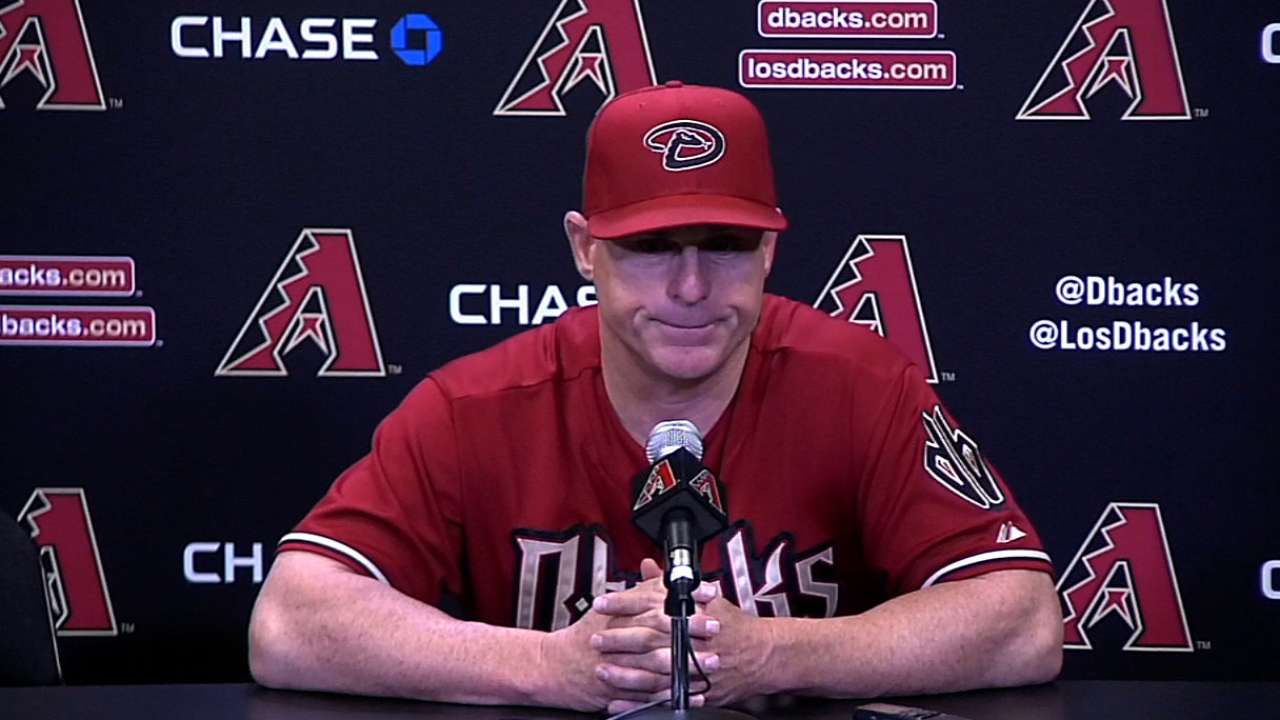 D-backs starter Patrick Corbin was decent Sunday in his third start since his return from Tommy John surgery, allowing two runs in five innings. But one of the limitations with the left-hander this season is his pitch limit of 90, although he threw a season-high 86 pitches.
The D-backs' best opportunity to give Corbin run support came in the bottom of the second inning when they loaded the bases with no outs against Bumgarner. But they came away with only one run, which scored on a fielder's choice groundout by Corbin.
After that potential rally, the D-backs couldn't come up with a key hit, stranding runners in scoring position to end the seventh and ninth innings.
"The Giants came in here and they were just playing really well and they beat us. They beat us pretty good," D-backs manager Chip Hale said. "We've had some losing streaks and I think that's just part of baseball, I don't think anybody's immune to it."
Hale said he doesn't want his team looking ahead, although the club's 10-game homestand may get slightly easier with the defending champs leaving town. The D-backs begin a three-game series with the Marlins on Monday before welcoming in the Brewers for four, two teams that have struggled this season.
"All we can do is just get ready to win and play the game as hard as they can," Hale said, "and hopefully things will work out our way."
Jake Rill is an associate reporter for MLB.com. This story was not subject to the approval of Major League Baseball or its clubs.