Rested Chavez delivers dominant outing
Right-hander strikes out nine over six shutout innings vs. Twins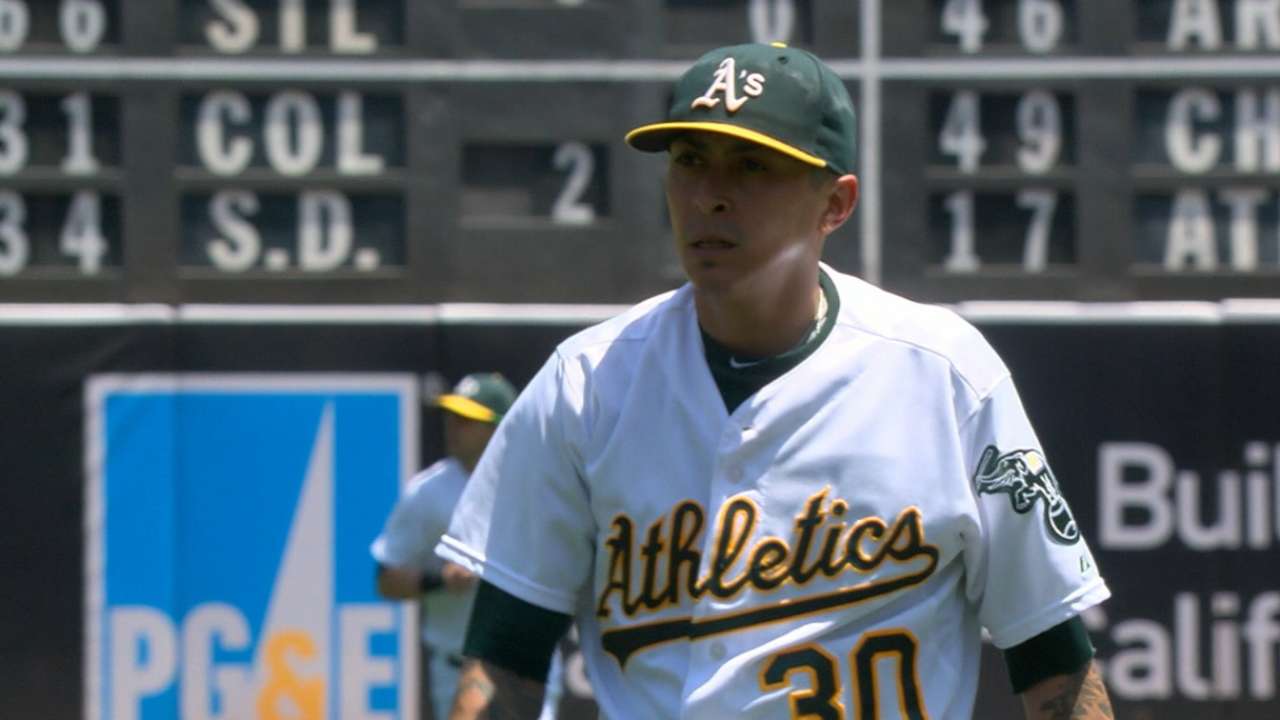 OAKLAND -- Five home runs highlighted the A's series-clinching 14-1 win over the Twins at the Coliseum on Sunday, but Jesse Chavez's terrific performance on the mound was a promising sign for a pitcher who's struggled of late.
Chavez, who had yielded 16 runs over his last four starts, tossed six shutout innings on just three hits. He struck out nine, and he likely would have thrown more than 93 pitches if the game were closer.
"I just felt a little more comfort, relaxed," Chavez said. "I just was able to stay on top of the ball."
The A's pounced on former Athletic Tommy Milone early, scoring two in the second and five in the fifth. Jake Smolinski homered twice, Josh Reddick hit a grand slam, and Josh Phegley and Billy Butler tacked on bombs of their own.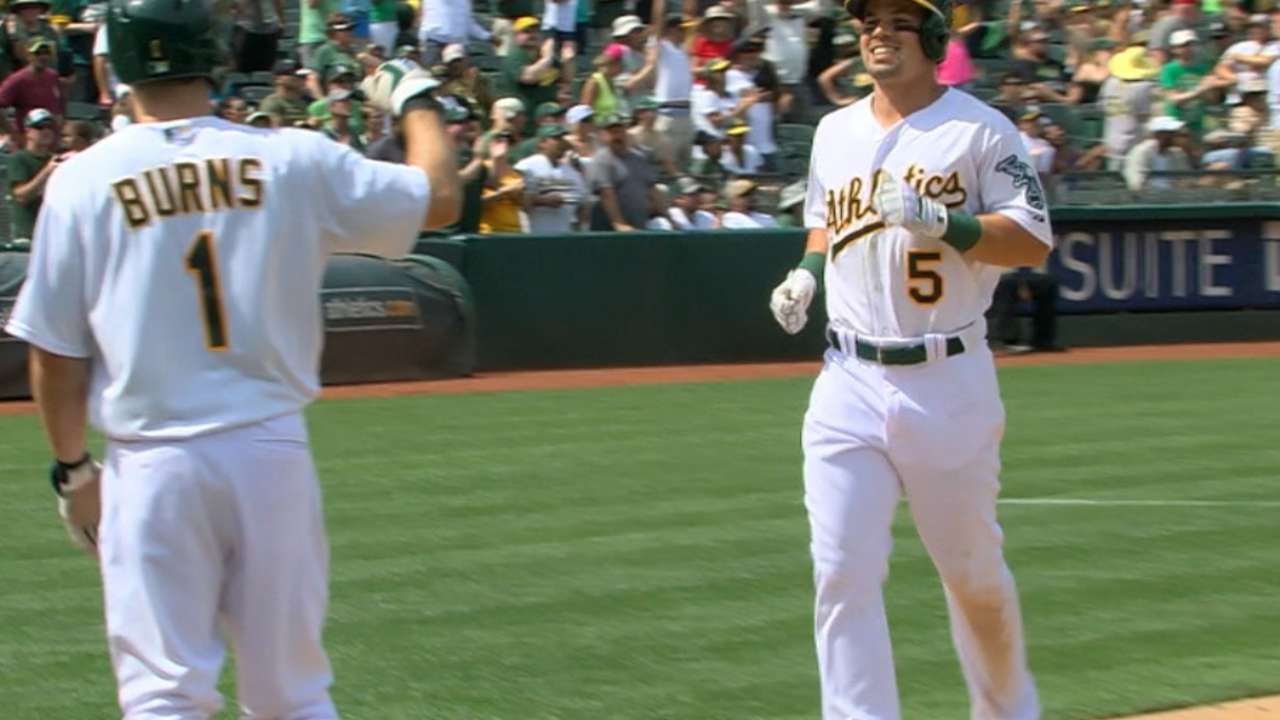 As the runs kept coming in waves, Chavez kept mowing down the Twins.
He retired 10 of the first 11 batters he faced and then escaped from a bases-loaded jam in the fourth inning. Chavez's nine strikeouts were the second-most he's recorded this season.
After posting an ERA below three in both April and May, Chavez's ERA was 4.85 in June and 6.35 in July in two starts before this one.
He hadn't pitched since July 9, and looked refreshed and in command on the mound.
"The break probably helped him," A's manager Bob Melvin said. "It looked like he was a little worn down, then you look back up and I saw a couple of 93s today. Life on the cutter again, good changeup today."
The A's have given Chavez minimal run support this season, however they have scored 14 and 16 runs in two of his starts, respectively.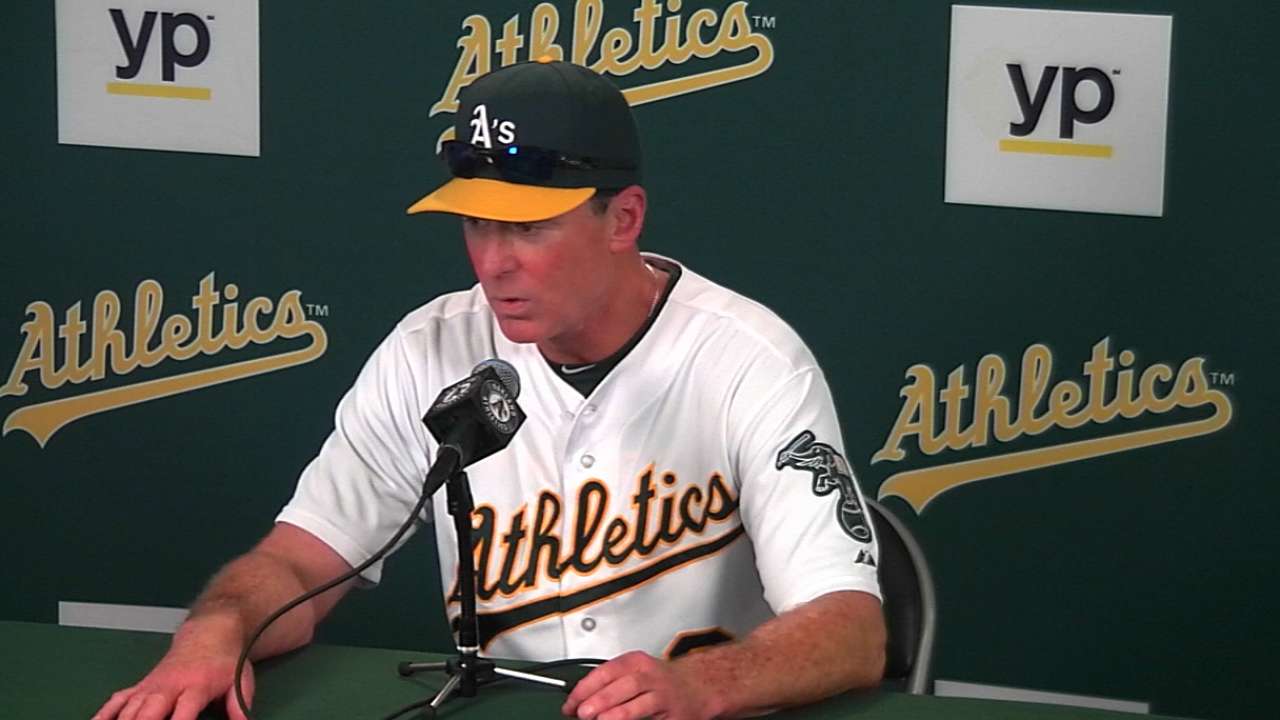 In each of those games, Chavez has dominated, recording at least nine strikeouts and surrendering one run or fewer.
"You look at the board, he's got low-three (ERA) and nine losses," Butler said. "Had a tough-luck season. Happy to give him some support."
Perhaps Sunday's outing can be stepping stone for Chavez, who is looking to regain the consistent form he flaunted during the first chunk of the season.
Starting pitching hasn't been the issue for the A's, but getting the right-hander Chavez into a rhythm wouldn't hurt.
"It was good to get him a nice outing like that," Melvin said. "Cut him short a little bit, pitch-wise, and get him in a positive frame of mind going forward."
Trevor Hass is an associate reporter for MLB.com. This story was not subject to the approval of Major League Baseball or its clubs.