Cueto has rare rough outing vs. Indians
Ace, who's dealing with trade rumors as Deadline nears, doesn't make excuses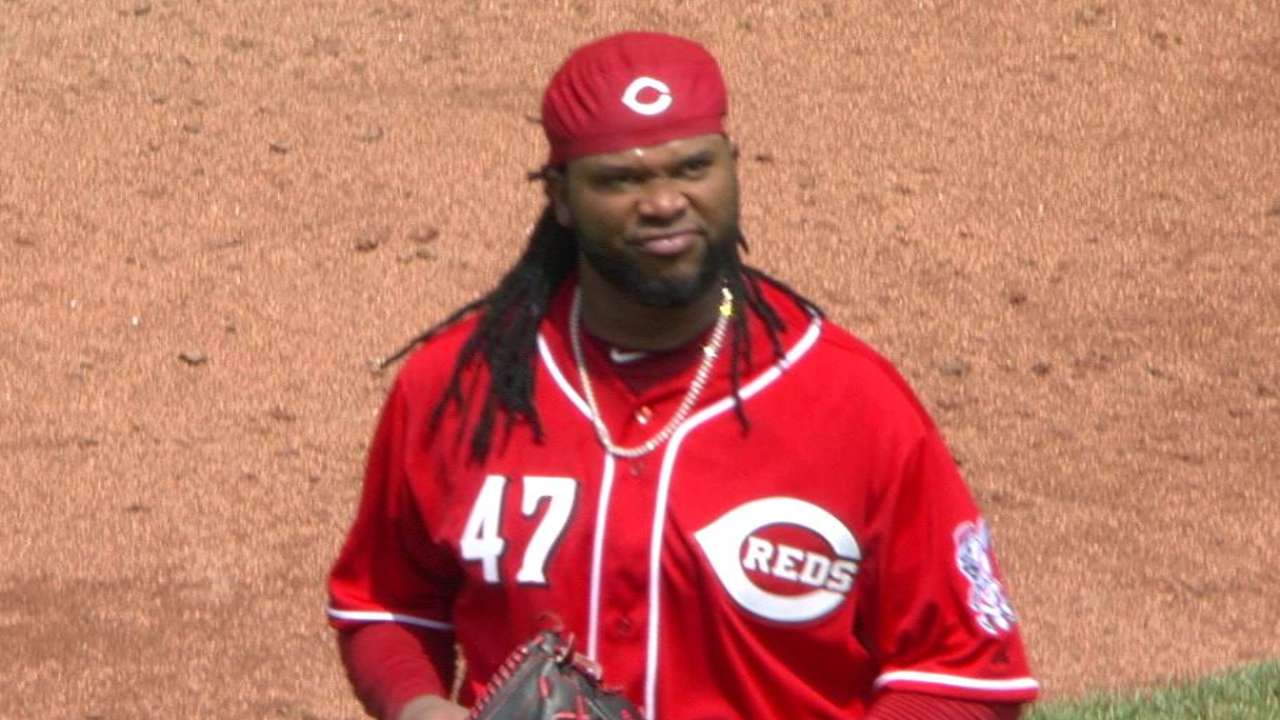 CINCINNATI -- If Sunday was Johnny Cueto's last time on the mound in a Reds uniform, it will likely be an outing the Reds' ace will want to forget.
Cueto struggled with his command in a 5-3 loss to the Indians, giving up two runs on four hits and a season-high six walks in four innings, which was his shortest start since June 28, 2013. Both of the runs came on bases-loaded walks in the second and fourth innings.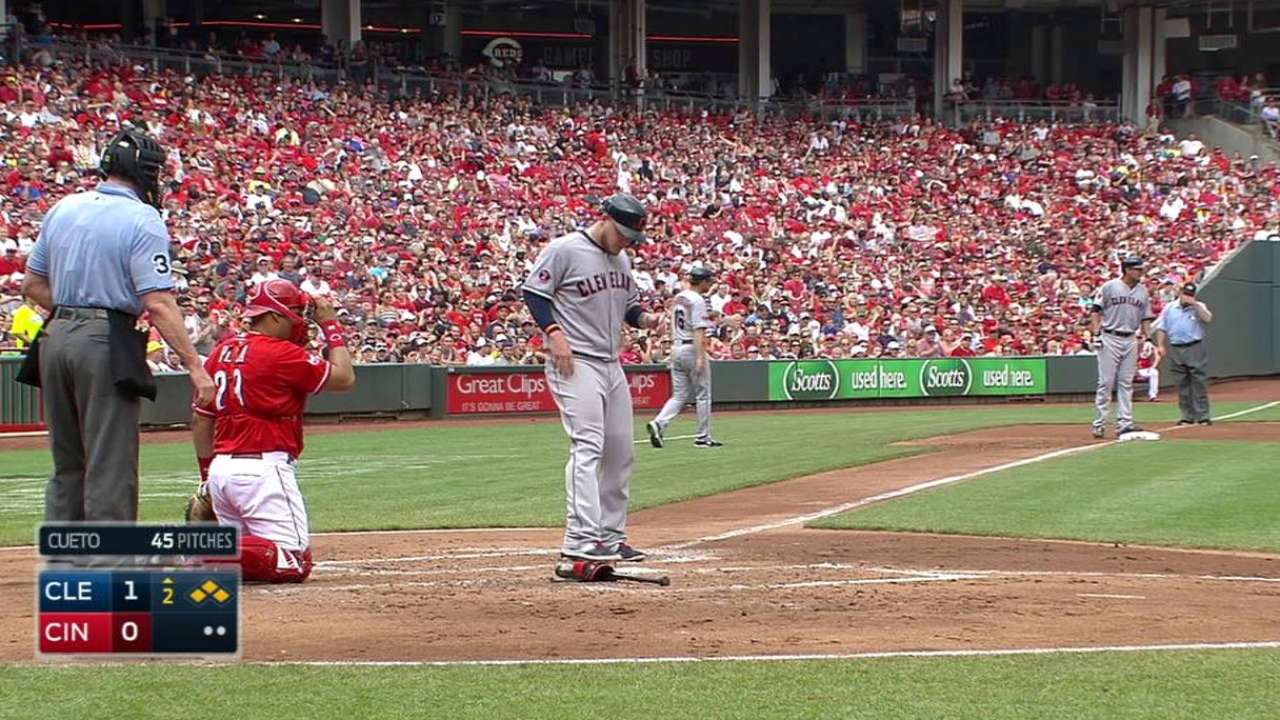 "You have a better chance of coming out and seeing him throw a one-hit shutout then you have him walking six guys and walking in some guys with the bases loaded," Reds manager Bryan Price said. "It was just a bad day."
"I feel really well today, I feel outstanding today," Cueto said through translator Tomas Vera. "But things happen. This is what happened. I don't think [very often] in my career I've walked six batters in one game. It just happened. Things happened. It's as simple as that."
One reason for the rough outing for the Reds' ace could have been a 47-minute rain delay during the top of the first inning. A storm rolled in shortly after the game began, forcing the game to come to a pause early on. Cueto was noticeably upset once the delay was called, and after the game he said no pitcher enjoys a delay, but it isn't an excuse for his poor performance.
"Things happen, right? No one likes it -- no pitcher is going to like coming back [in] here and sitting for 40 minutes and waiting to get the ball back," Cueto said. "Of course we won't like that. You can't use that as an excuse. There are no excuses. You have to get out there and boss yourself and get ready, that's it."
Cueto is on the top of a long list of Reds expected to be moved before the July 31 non-waiver Trade Deadline, making it possible that Sunday was his last start in the Queen City.
Cueto said he doesn't mind having to deal with the constant trade rumors, and he has tried to not get caught up in what he can't control.
"I feel that you have to keep your mind concentrated at all times," Cueto said. "These are things that are happening. I don't decide things that are happening, I don't put things in my mind that aren't in my control, so I don't really care."
Robert Bondy is an associate reporter for MLB.com. This story was not subject to the approval of Major League Baseball or its clubs.