Sox will be careful not to overuse Masterson
Versatile reliever gives club lots of options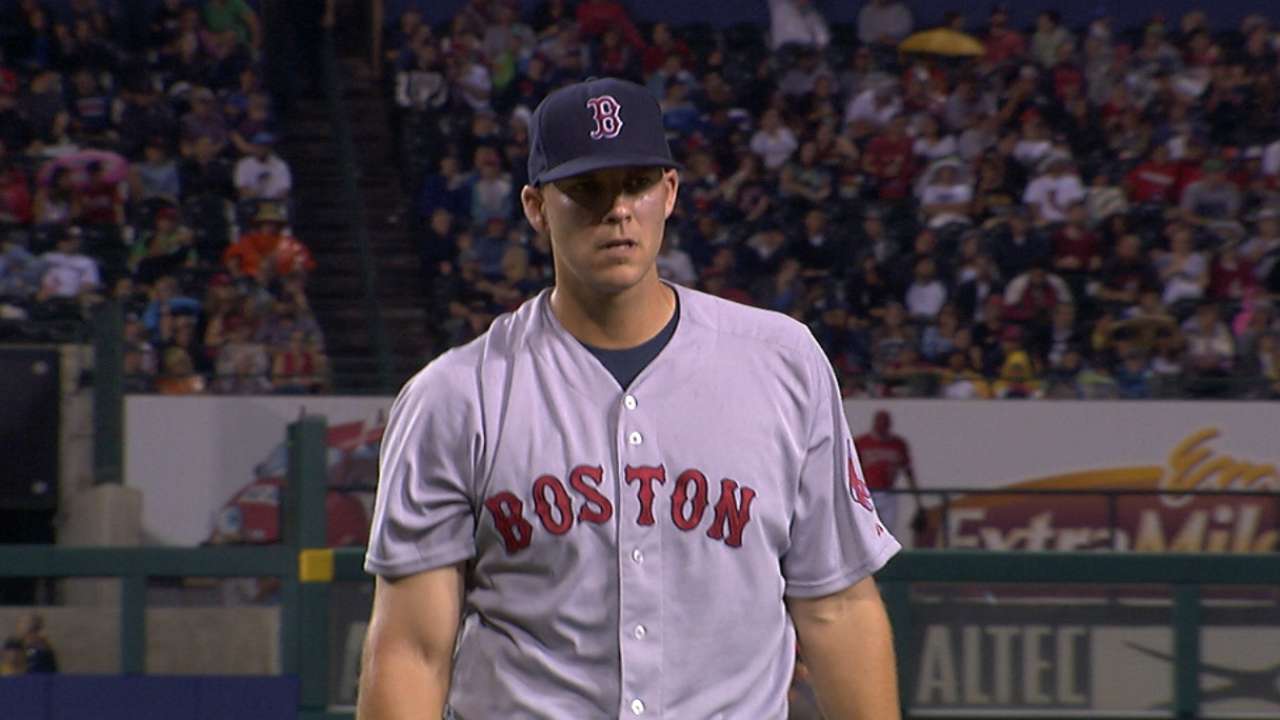 ANAHEIM -- While Justin Masterson had a successful relief appearance in Saturday's game against the Angels, the Red Sox are being cautious with how often to use the sinkerballer.
Red Sox manager John Farrell said before Sunday's game against the Angels that his next availability will be in Tuesday's series opener against the Astros. Masterson tossed three innings in a 3-0 loss, allowing just one hit in his second relief appearance of the season. A starter to begin the year, the right-hander has a 60-pitch limit at the moment.
"That's as good as he's thrown the ball all year," Farrell said. "We had consistent action and velocity, and when you consider the location, he did very well last night."
The team feels comfortable using Masterson in more than a long-relief role. He tossed one inning against the Yankees on July 10, pitching a perfect inning.
"He's a veteran guy who's pitched out of the bullpen in the past. I can tell you right now, we don't have a reluctance to bring him in for a groundball double play," Farrell said. "We aren't looking to cherry pick spots to get him back in there."
Worth Noting
• Right-hander Clay Buchholz played catch from 60 feet Saturday in advance of a second opinion from Dr. James Andrews on Wednesday on his strained right elbow.
"Internally, he feels improved. It doesn't change much for a timeline," Farrell said. "He's not close to getting on a mound right now. More than anything, it was an encouraging step."
Quinn Roberts is a reporter for MLB.com. This story was not subject to the approval of Major League Baseball or its clubs.