Verlander boos himself after 7-run outing
Righty chased after 3 2/3 innings as Tigers dip below .500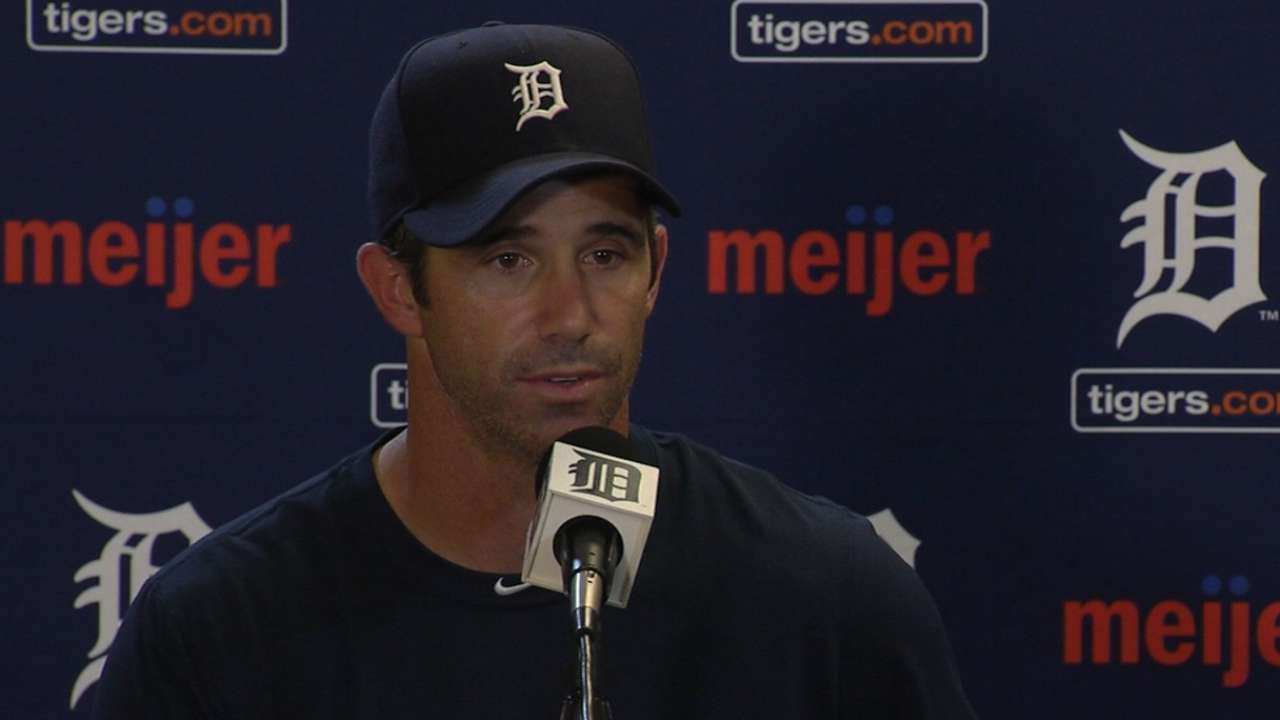 DETROIT -- In 11 seasons with the Tigers, Justin Verlander has tossed a pair of no-hitters, earned a Cy Young and MVP Award, and led his club to two World Series.
But when the right-hander left Sunday's 9-3 loss to Baltimore having surrendered seven runs in 3 2/3 innings, he heard some boos from the crowd of 39,978 at Comerica Park.
It's not a reaction he has received often in Detroit -- but it didn't surprise Verlander.
"I was booing myself in my own head," Verlander said. "I think they're frustrated. I don't think booing is the way to help; I think cheering would be more beneficial than booing, but we're frustrated, too. We don't want to be in this position. We'd rather be playing great baseball and be in the lead, but that's not the case. Everybody's frustrated."
Sunday marked Verlander's sixth start since missing the first two months of the season with a right triceps strain. Some outings, like a 7 2/3-innings performance against Minnesota on July 10, have inspired optimism. But there have been more rocky outings than gems.
By taking the loss, Verlander matched his longest streak of winless starts over his career. It also made him the fourth pitcher in Detroit's rotation to surrender seven or more runs multiple times this season.
"I need to do a better job," he said. "A lot of guys need to do a better job at being consistent. It really starts with looking in the mirror at myself. I need to be more consistent."
Though Baltimore made Verlander work early, forcing him to throw 23 pitches in the first inning and 17 in the second, the righty had allowed only one hit -- an Adam Jones solo shot -- before a six-run fourth.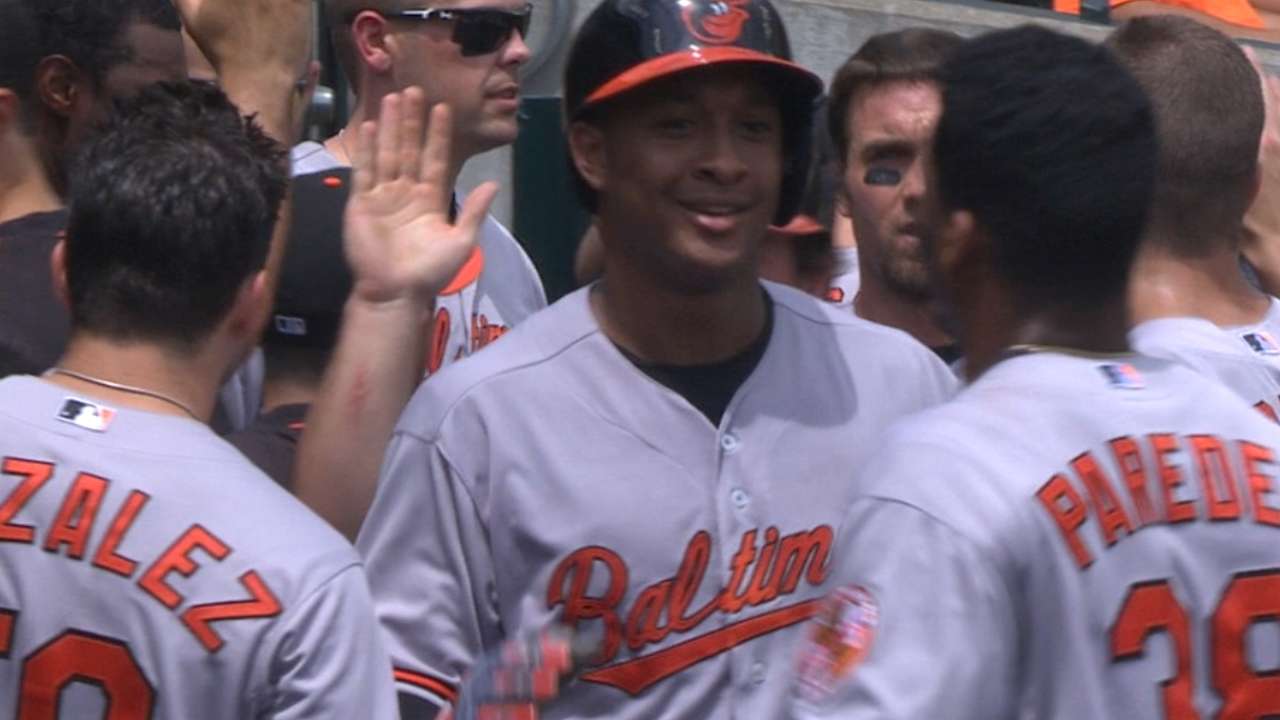 The Orioles loaded the bases with three singles to begin that frame, forcing Verlander to pitch from the stretch. That, he said, was an issue again Sunday, exposing a mechanical issue he'd hoped to have fixed.
Baltimore sent 10 batters to the plate in the fourth, which Jonathan Schoop highlighted with a three-run home run. The result was a series loss that dropped Detroit to below .500 for the first time since 2013 and left manager Brad Ausmus wondering what he could do to ensure consistency from his club.
"We need [Verlander] to pitch better than he did today, there's no question," Ausmus said. "I see signs of the Justin Verlander that got outs and got swings and misses, and then he has a bad inning. But the bad inning could be the difference, so we have to avoid that bad inning."
Alejandro Zúñiga is an associate reporter for MLB.com. This story was not subject to the approval of Major League Baseball or its clubs.