Jungmann passes latest test with flying colors
Rookie earns win in second start vs. Pirates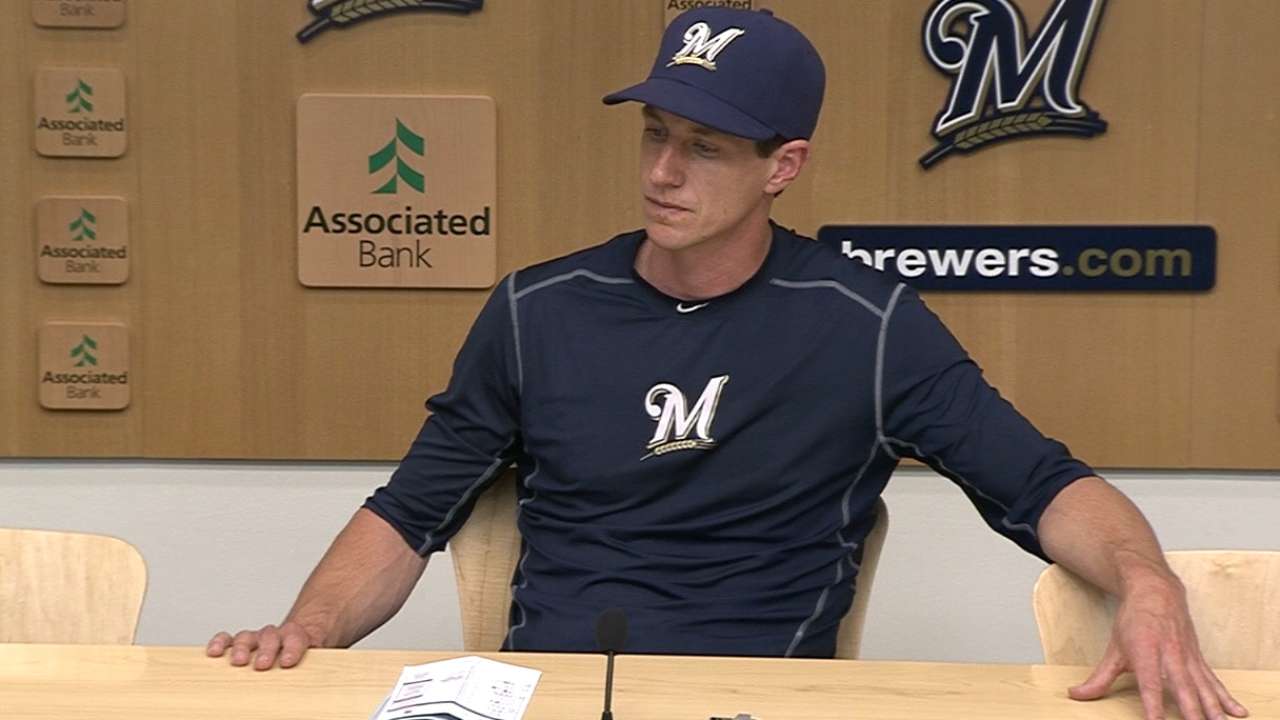 MILWAUKEE -- Taylor Jungmann has done nothing but impress since arriving in the big leagues with the Brewers over a month ago. The rookie right-hander continues to pass each test placed in front of him, including another on Sunday.
Jungmann scattered five hits over seven innings and allowed just one run in the Brewers' 6-1 win over the Pirates at Miller Park. He recovered from early self-made jams to strike out five on the day and help the Brewers capture their first home series sweep in nearly a year.
It was the first time in Jungmann's early career experiencing what it's like to pitch against a big league team for the second time, as he made his debut with Milwaukee against Pittsburgh on June 9.
"There's that old saying 'go around the league again,' because there's adjustments made on both sides, so when you see an outing like this it gives you further encouragement for sure," Brewers manager Craig Counsell said. "He's just flat out pitching well."
The only Pirates hitter that truly got to Jungmann on Sunday was the opposing pitcher, Jeff Locke. Jungmann walked Locke in the third inning after having him down in the count, 1-2, and then allowed a run-scoring single to him in the fifth. It was the only run the Pirates managed to score.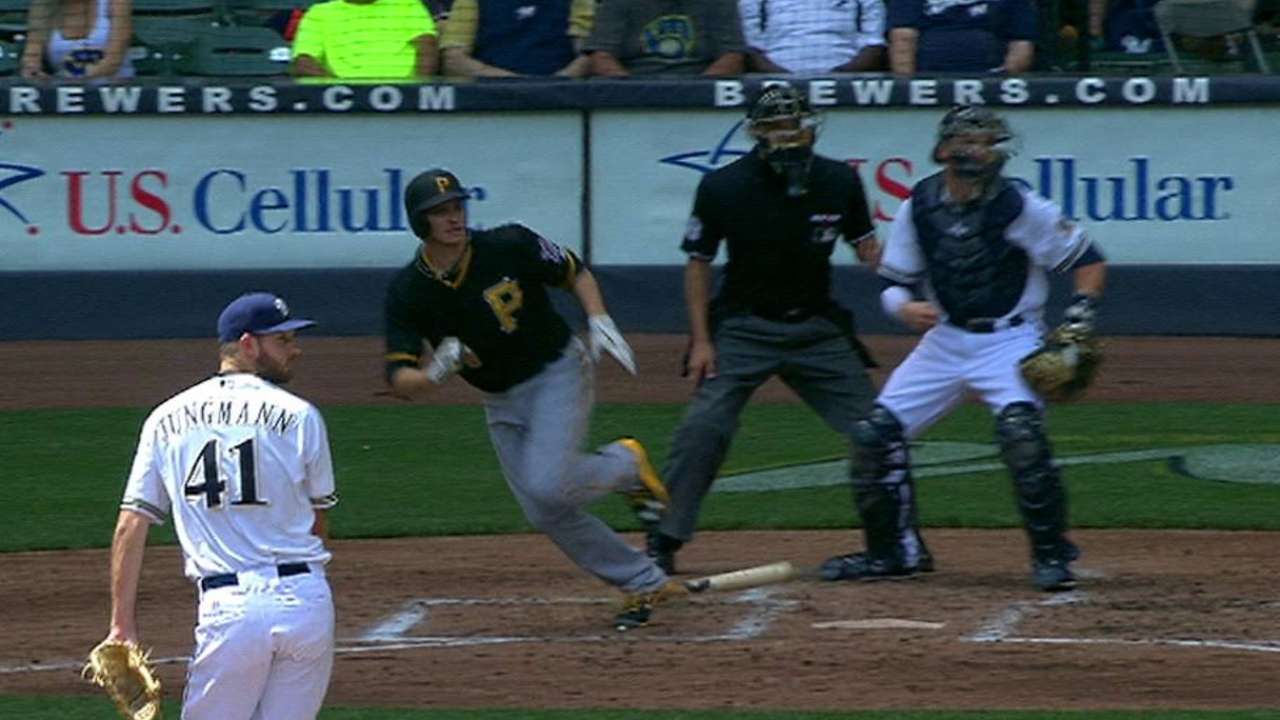 "I don't think the single was the most frustrating part," Jungmann said of allowing a hit to Locke. "I think the lack of focus in the at-bat before [was]. It took me a while to get back into the game. You can't take seven to eight pitches to get back into the game."
Jungmann was able to get back into the game and continue his excellent performance, especially recently. He's won each of his last three starts and boasts a 1.13 ERA during that span. Overall, he's allowed just 12 earned runs in 53 1/3 innings this season with Milwaukee.
Part of Jungmann's success has been the development of his changeup, which he used effectively against the Pirates. It's given the 25-year-old a third pitch to work with in his arsenal.
"It's huge," Jungmann said of the changeup. "You've got have that pitch up here. You can't be a two-pitch guy. It's been big for me."
Moving forward for Jungmann, it's all about pitching efficiently so he can continue to pitch deep into games as the league slowly begins to get second and third looks at him. But Sunday's outing was similar to his other seven starts this season: impressive.
"I think he's been really good since he's been here," Counsell said. "It was a bit of a wrinkle facing a team for the second time and he was equally good. He just continues to make pitches and he continues to get swings that don't look like great swings. It's been great to watch."
Brandon Curry is an associate reporter for MLB.com. This story was not subject to the approval of Major League Baseball or its clubs.