Chapman fastest in MLB to 500 strikeouts
Lefty reaches accomplishment in 292 innings, moving ahead of Kimbrel's 305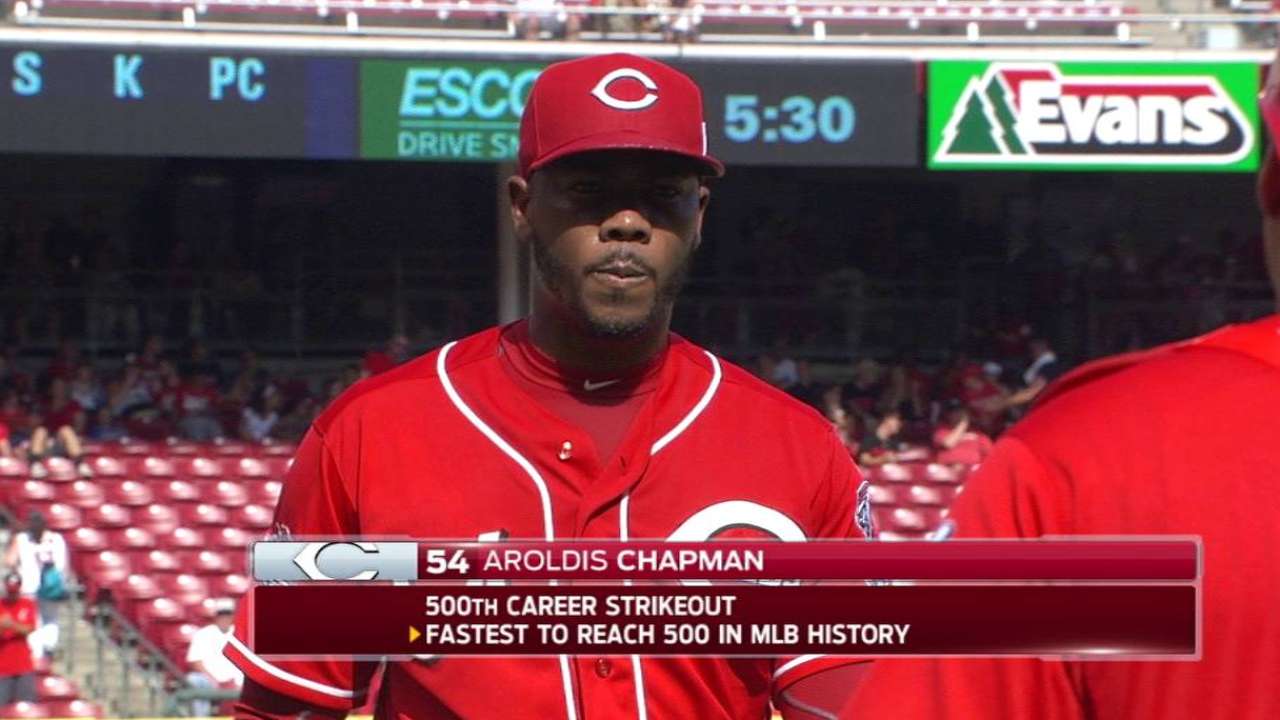 CINCINNATI -- Reds closer Aroldis Chapman struck out five in Sunday's 5-3 loss to the Indians, with his last putting him as the fastest pitcher to 500 career strikeouts in MLB history.
Chapman struck out pinch-hitter Giovanny Urshela on a full-count 97-mph fastball with the bases loaded in the 10th inning to reach the milestone. It took him only 292 innings to reach the 500-strikeout feat, shattering the previous record of 305 innings by Padres pitcher Craig Kimbrel.
"I feel happy, I feel proud, I feel great," Chapman said through translator Tomas Vera. "You have to feel like that. I feel really proud and happy how my career has gone, all the achievements I have the last few years. Then you sit down and think about that, and you feel great."
Chapman pitched a season-high two innings on Sunday after the Reds scored in the ninth to force extra innings. He gave up two hits and one walk, throwing a career-high 44 pitches.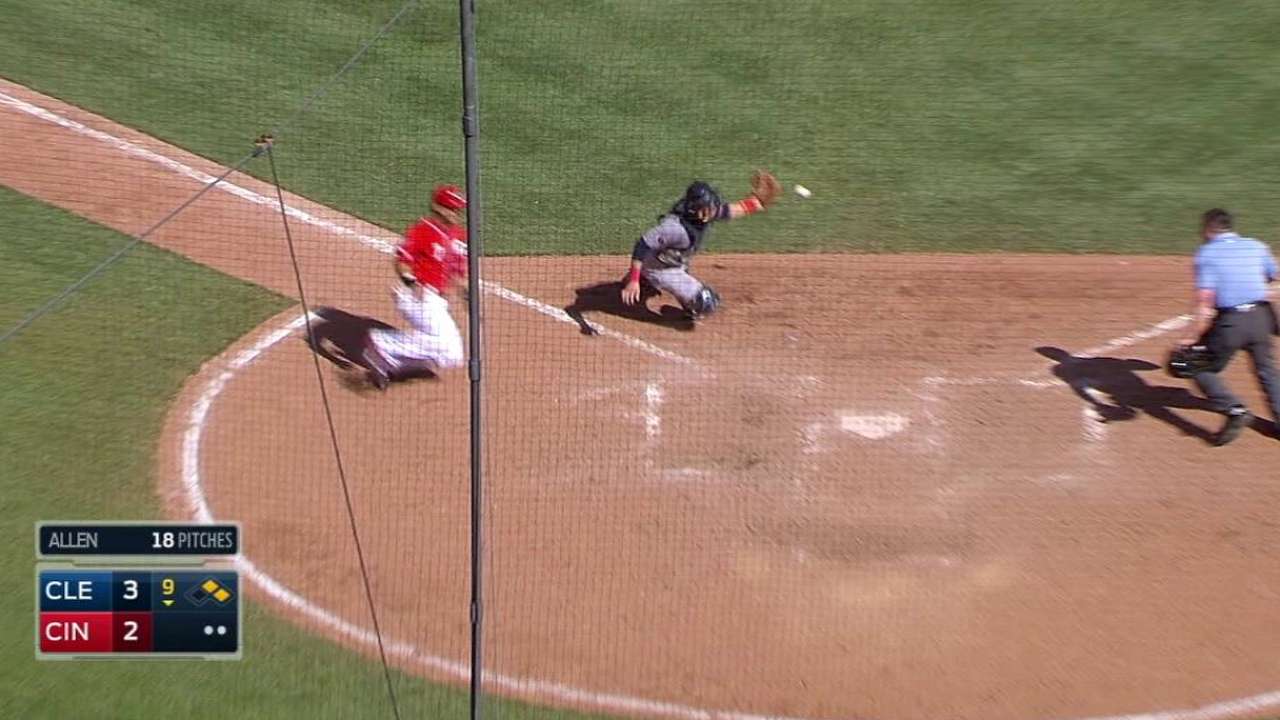 Chapman's march to 500 strikeouts began in his Major League debut with the Reds, back on Aug. 31, 2010, against the Brewers with a strikeout of Jonathan Lucroy.
Chapman said he wasn't aware of the milestone when he was on the mound Sunday, but he was told afterward in the dugout.
"I don't keep up with the stats," Chapman said. "We don't do that, we don't check out on how many strikeouts you have or any other kind of stuff. You don't know anything until after the fact. When I got back to the bench, my teammates and my trainer told me I had 500, that's when I knew. I don't look for those things."
Like a number of other Reds players, Chapman has been mentioned in some trade rumors and could be moved out of town before the July 31 non-waiver Trade Deadline. Chapman said he is aware that his days with Cincinnati could be numbered, but he is focused on just what he can control right now.
"Of course you hear everything, you hear this," Chapman said. "This is not the first year that this thing happened. It happened in the past, last year, but this year is a little more than in the past, off course. But you know what? That's something I don't control, something that's out of my hands. If it happens, it happens. You've got to move forward. If not, I'm here with my teammates, I'm here where I want to be."
Robert Bondy is an associate reporter for MLB.com. This story was not subject to the approval of Major League Baseball or its clubs.