Sore left oblique forces J. Upton out of game
Move to take outfielder out of game was precautionary with inclement weather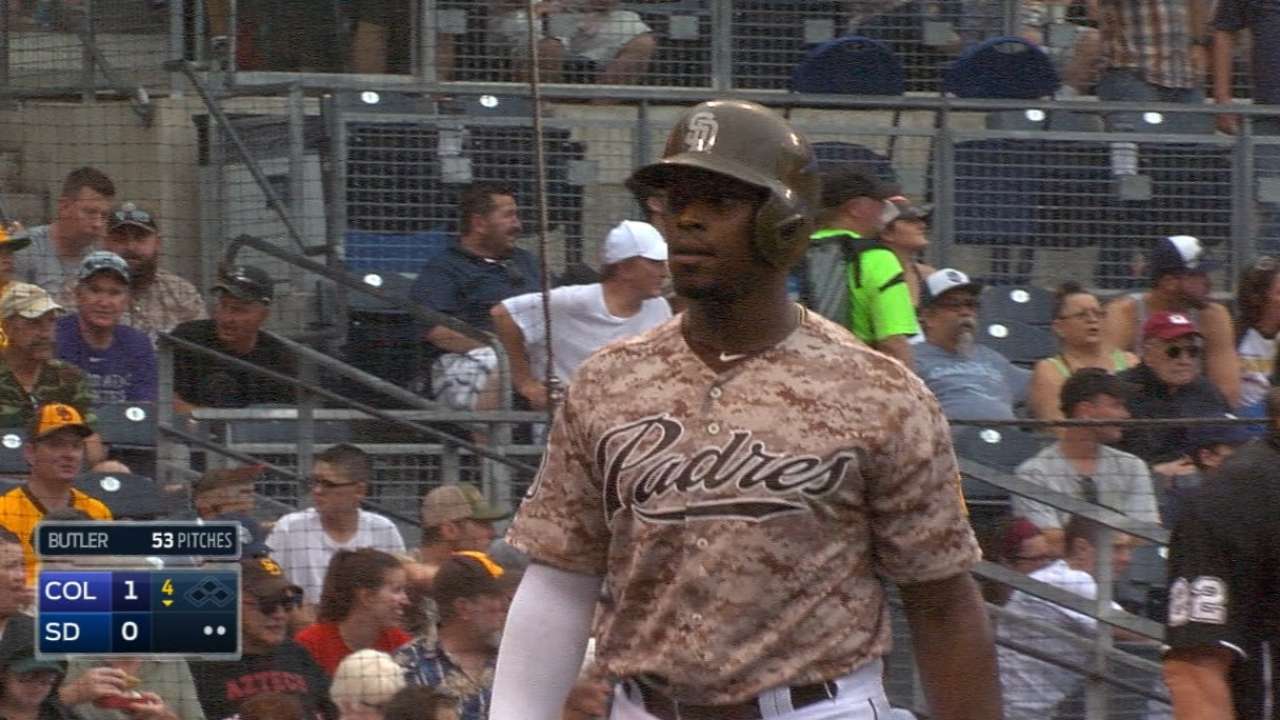 SAN DIEGO -- Left fielder Justin Upton left Sunday's game against the Rockies in the fifth inning with a sore left oblique.
The Padres and Rockies, after waiting out a two hours and 30 minute delay due to rain, had the final game of their three-game series at Petco Park postponed.
As for Upton, the oblique is the same injury that caused him to be scratched from a start during a series in Pittsburgh on the team's last road trip before the All-Star break.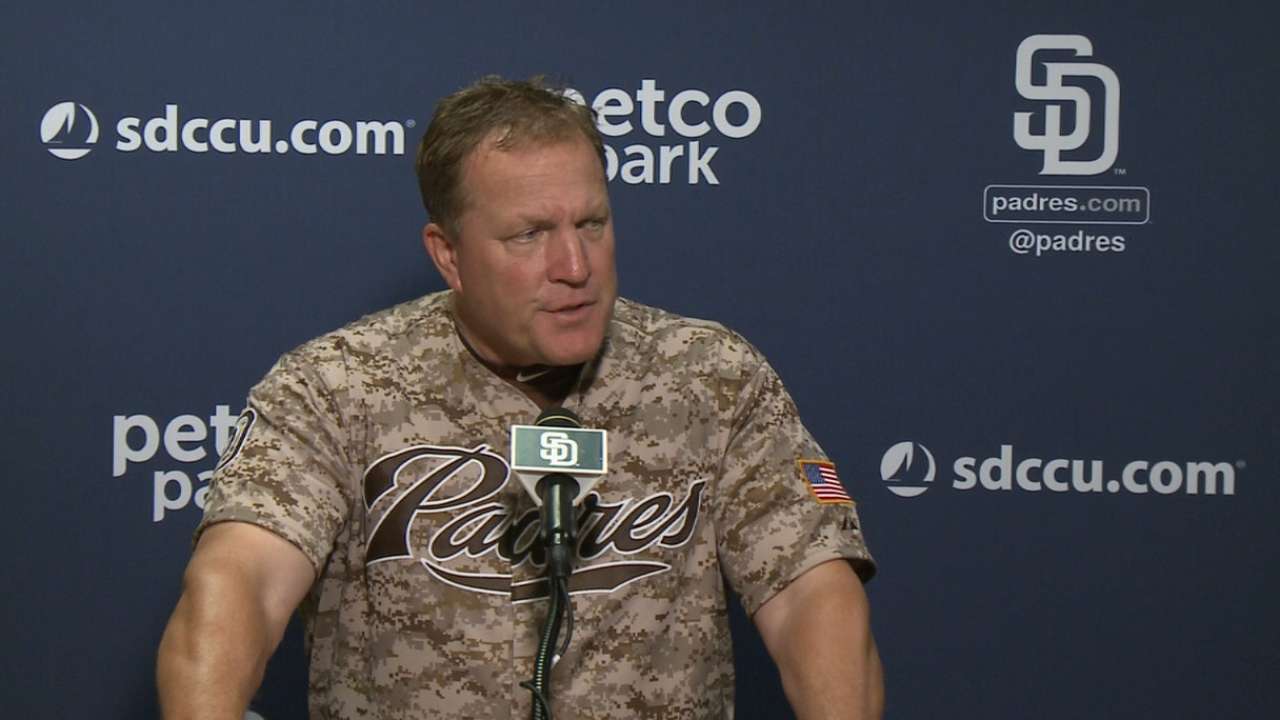 He said it started to really tighten up on him Sunday.
"It got to the point where I couldn't rotate," Upton said. "It feels like something has locked up. Instead of pushing it, we felt coming out of the game would be the best thing."
The injury was initially called lower back tightness, with the imminent inclement weather as a reason to get Upton out of the game, said interim manager Pat Murphy.
"I think he's played through it a little bit," Murphy said. "He's realizing that this is getting worse and this could jeopardize the season if he didn't take care of it. It really tightened up on him today."
Upton was 0-for-2 at the plate, lining into a double play in his final at-bat in the bottom of the fourth inning.
Will Venable moved to left field from center field with Melvin Upton Jr. entering the game to play center field.
Upton, the team's lone All-Star representative, is hitting .252 with a team-best 14 home runs and 49 RBIs.
Upton said he will continue treatment on the oblique with the hope time and rest can take care of the injury for good.
"At this point, I'll continue treatment," he said. "For me, I can play through anything. Hopefully, we can clean it up for good."
Corey Brock is a reporter for MLB.com. Keep track of @FollowThePadres on Twitter and listen to his podcast. This story was not subject to the approval of Major League Baseball or its clubs.