Rodney falters after strong effort from Felix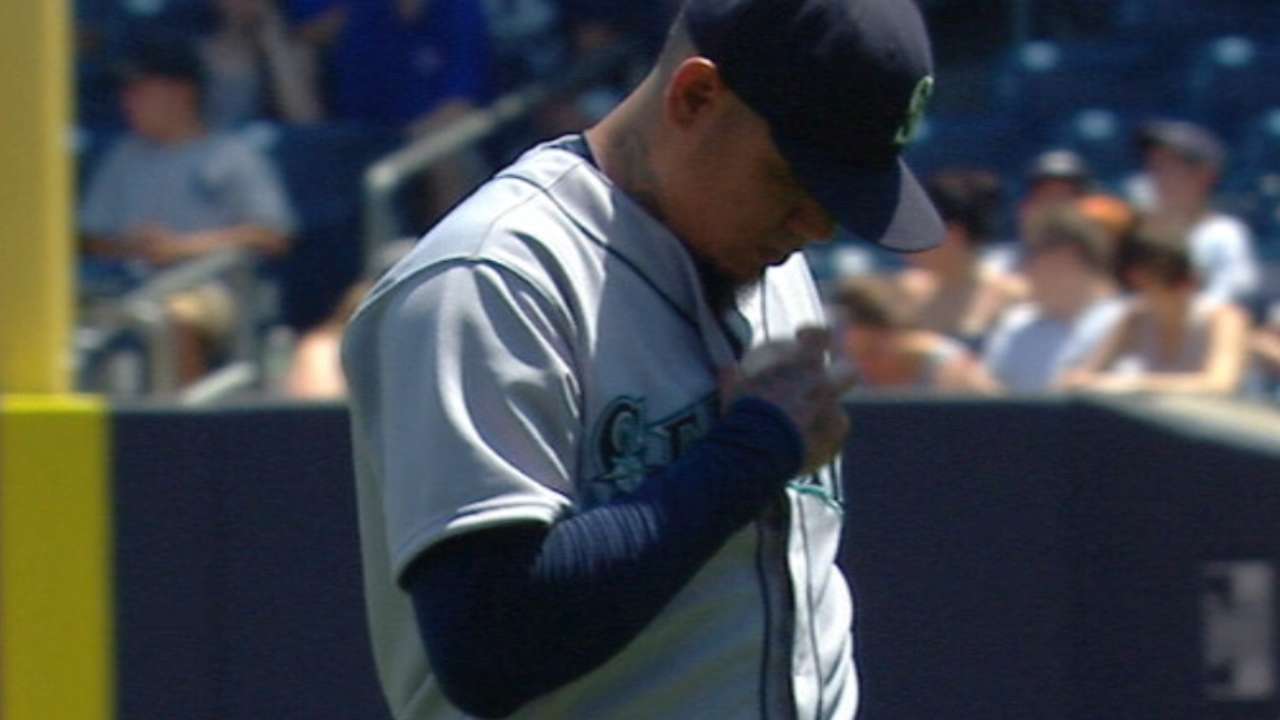 NEW YORK -- Mariners manager Lloyd McClendon didn't figure it was much of a debate, sending Fernando Rodney in to face Alex Rodriguez and Mark Teixeira in a tie game in the eighth inning in Sunday's series finale with the Yankees.
Though fellow right-hander Mark Lowe has been sensational this season with a 0.62 ERA, Rodney has a history of success against Rodriguez and Teixeira, though that turned into ancient history when Teixeira belted a 98-mph fastball over the right-field fence to lift the Yankees to a 2-1 series-clinching win.
"Teixeira is 4-for-7 with three home runs and a double against Lowe," McClendon said. "Rodney did a fantastic job yesterday against A-Rod and did it again today. He had two strikes on Teixeira. This is a results-oriented business. He gets him out, we wouldn't be talking about this. It's just the way it is. He just missed his spot."
Teixeira was 0-for-9 against Rodney prior to Sunday's game-winner.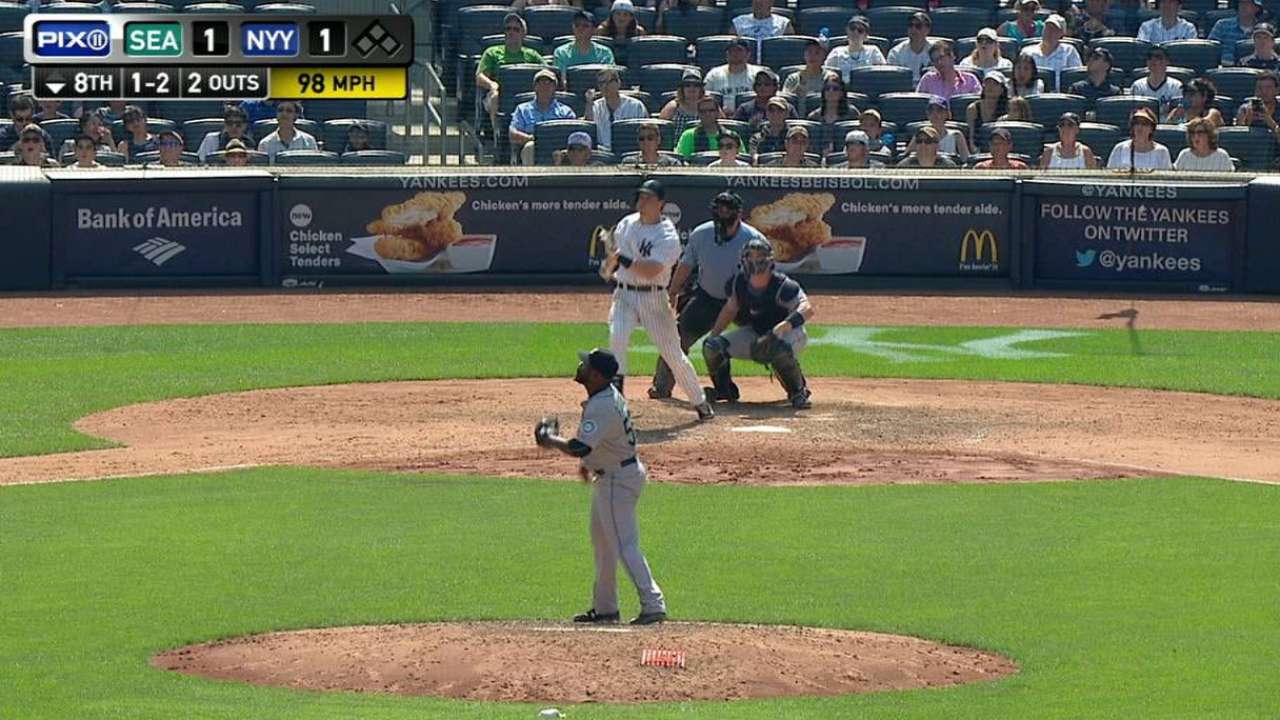 "That's baseball," said Rodney. "You can be 0-for-40 against somebody and one day, one swing, everything changes."
But a lot has changed this year for Rodney, who is sporting a 5.59 ERA. The home run was the seventh allowed in 37 innings by the now-displaced Mariners closer, compared to nine in 239 2/3 innings over his previous four seasons.
Rodney popped out Rodriguez for the second out of the eighth, but couldn't put Teixeira away, even with an explosive fastball that didn't go quite where he wanted.
"We wanted to elevate that heater and it just got down a little," said catcher Mike Zunino. "He's a good hitter and we missed the spot just by a little bit."
"We tried the same pitch before that," Rodney said. "Sometimes we're not perfect."
The result was a tough setback for the Mariners, who haven't been able to string together any sort of winning streak in the past month. Seattle is 1-10 in its past 11 games following a victory and hasn't won two straight since June 19-20 in Houston.
Felix Hernandez wound up with a no-decision despite six innings of one-run ball.
"I'm not happy, because we lost," Hernandez said. "But everything was working pretty good today."
Teixeira delivered another key hit in the sixth when the Yankees managed their lone run against Hernandez, with a hit-and-run single to put runners at first and third with one out. That likely would have been an inning-ending double-play ball, but with the runner going, shortstop Chris Taylor was headed to second just as Teixeira rolled his sharp grounder through the vacated hole.
"[Taylor] was trying to cover the base and he just hit it in the right spot," Hernandez said.
Hernandez struck out Brian McCann for the second out on a nasty changeup, but Carlos Beltran singled to left to tie the game at 1 and take away Hernandez's chance to win an American League-leading 12th game of the season.
It's been that kind of campaign for Seattle. Hernandez has a 1.04 ERA over his last four starts, but the Mariners are 1-3 in those games.
Greg Johns is a reporter for MLB.com. Follow him on Twitter @GregJohnsMLB, read his Mariners Musings blog, and listen to his podcast. This story was not subject to the approval of Major League Baseball or its clubs.