CC answers Girardi's call with vintage effort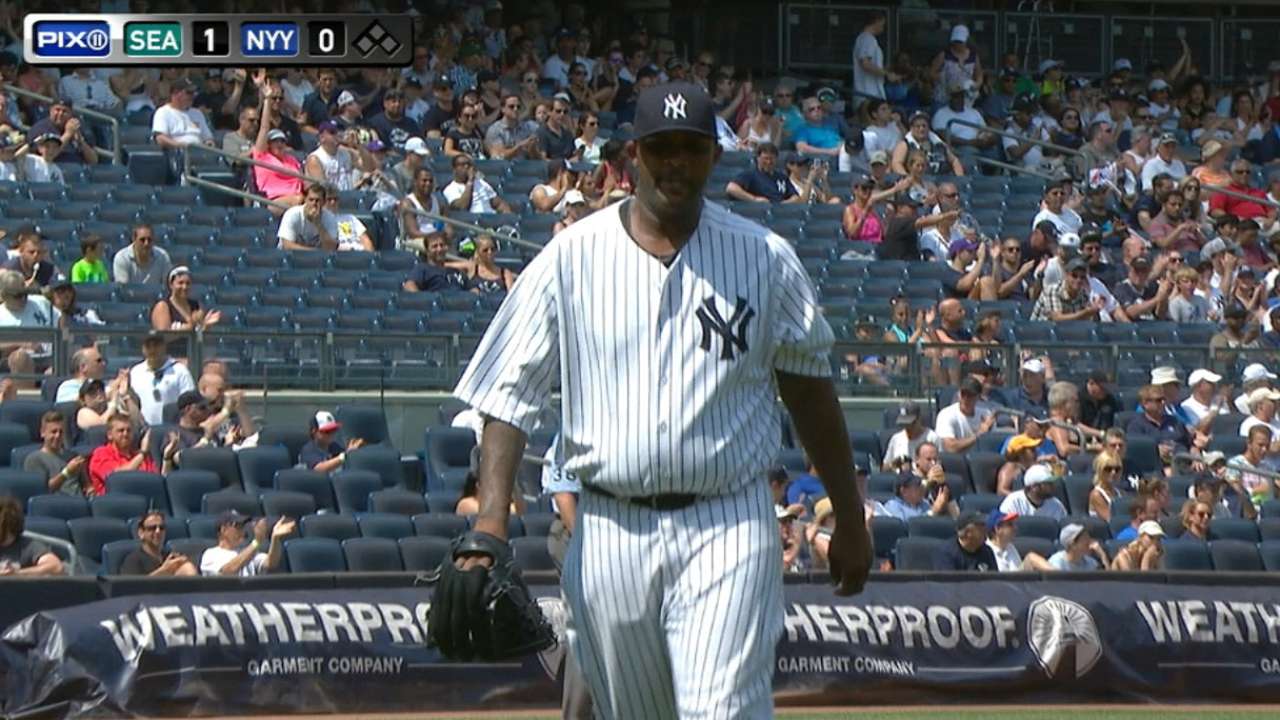 NEW YORK -- His team was sitting atop the American League East heading into the All-Star break -- a time after which pennant races become increasingly heated with each passing day. It was vital to manager Joe Girardi that his Yankees understand the magnitude and intensity of the second half of the season, so, going into the break, he enlisted the help of CC Sabathia to get the message across.
"Just told him, 'CC, you're the one that understands this time of year,'" Girardi said on Sunday after the Yankees' 2-1 win over the Mariners. "'You need to lead our guys.'''
On Sunday, leading by example, the veteran proved he had taken heed of that memo.
Pitching on 10 days' rest due to the break, Sabathia returned to the mound to hurl six innings of one-run ball, giving up six hits and striking out seven. He didn't receive a decision, but it was important for the Yankees to win their first series back from the break -- and it was also important to Girardi that his longest-tenured pitcher be a part of their success right now.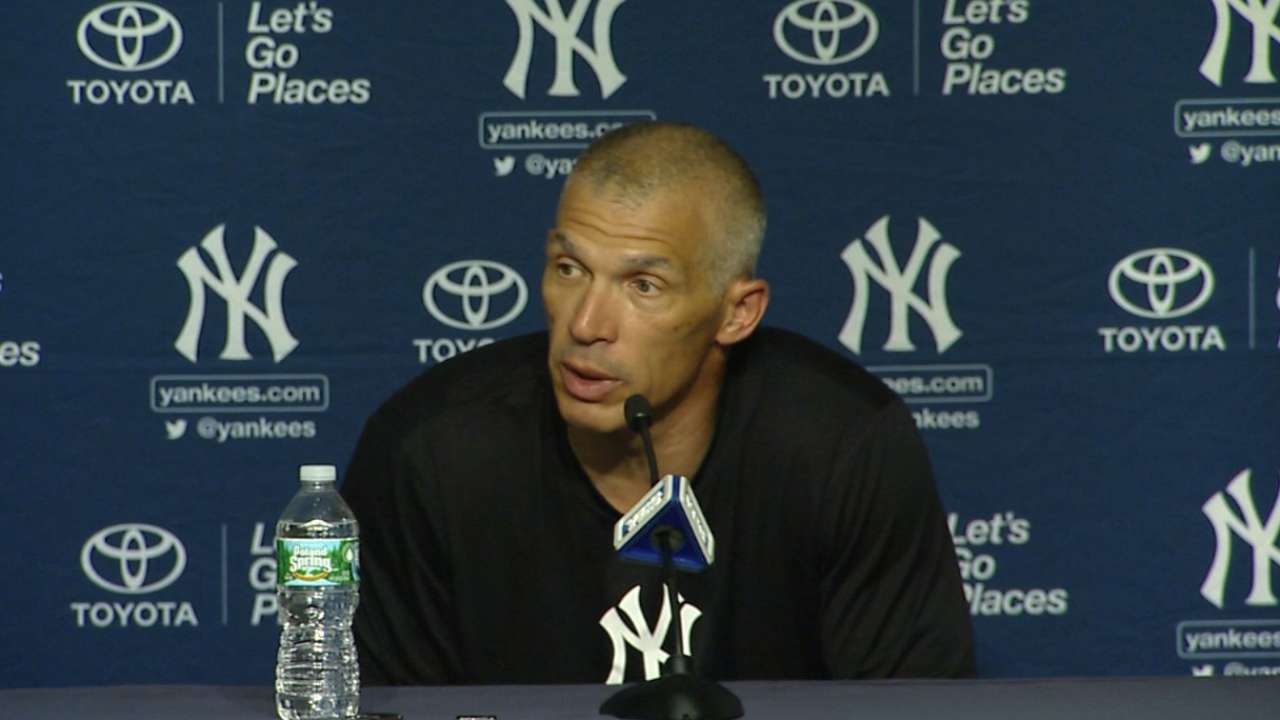 Girardi asked Sabathia to lead with his play, but also with his words -- helping the younger players understand what is coming in the future.
"Just the conversations with our guys. You got Masahiro Tanaka, you got Michael Pineda. Ivan Nova's been around it a little bit, but he's been hurt the last year and a half, and you look at Nathan Eovaldi," Girardi said. "These are young guys. CC's the one with the most experience this time of year."
Throughout his 15-year career, Sabathia has accumulated 212 career wins, 2,528 strikeouts and one Cy Young Award. He'll turn 35 on Tuesday, and has accepted that his career is transitioning.
But on Sunday, he gave the type of vintage performance that he once gave regularly.
"I think just working both sides of the plates -- that was something we had talked about coming into the game, and I think we did a good job of it," Sabathia said. "You're always making adjustments, you're always learning in this game. I think when you feel like you've got it figured out is when you get in trouble the most. You always have to be open to new things."
Girardi lauded Sabathia's cutter -- something the lefty has been working on -- and commended his ability to mix in his other pitches. He stressed that he's never been concerned with Sabathia's talent or ability, but more so his consistency.
On Sunday, Sabathia had both, and he has given Girardi his word that he'll guide the younger players.
"This is a guy that expects to do well and works really hard at his trade and gets extremely frustrated. A lot of times you guys don't see that part of it, the frustration that a player has when he's working really hard and the results aren't always there," Girardi said. "But the one thing we know is CC has a lot of heart.
"We believe in him."
Grace Raynor is an associate reporter for MLB.com. This story was not subject to the approval of Major League Baseball or its clubs.