Key things to watch for in today's games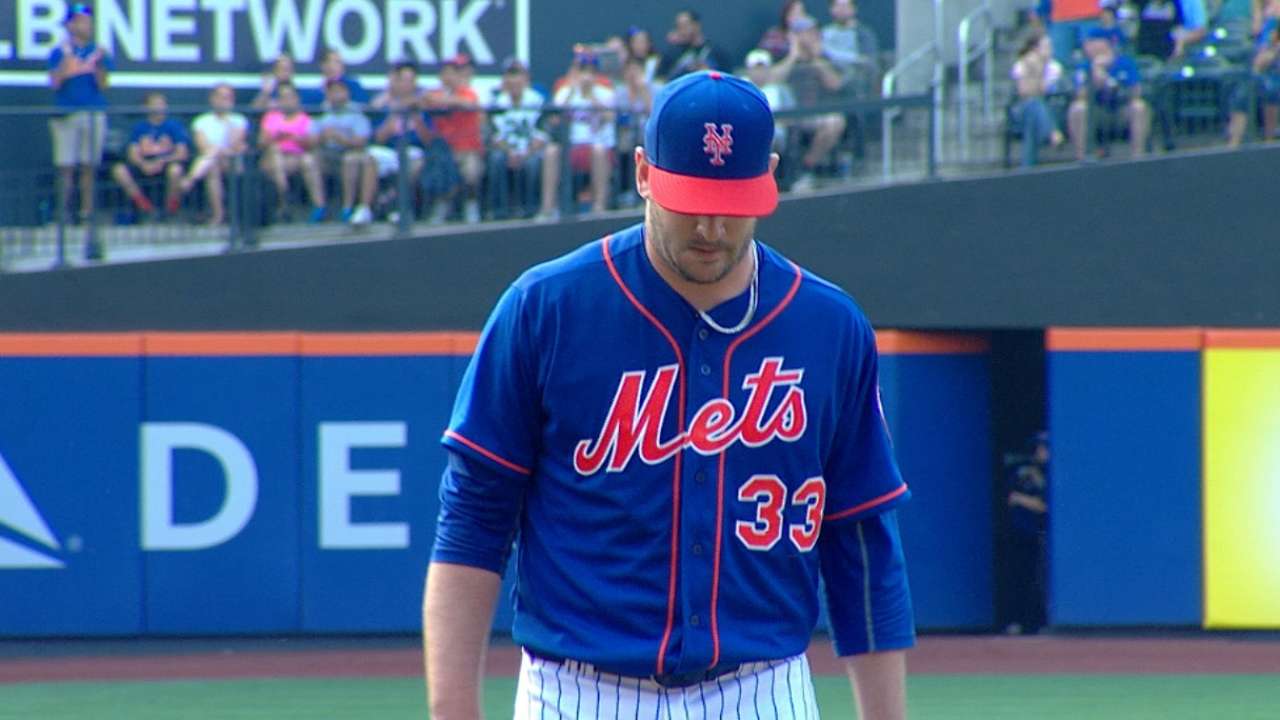 Action continues Monday throughout Major League Baseball as potential buyers and sellers continue to figure out where they stand before the July 31 non-waiver Trade Deadline.
The National League East's top two teams face off in our nation's capital, two NL Wild Card hopefuls play division rivals and left-hander Andrew Heaney looks to continue the impressive start to his Angels career.
Here are five games to watch on Monday:
NL East duel: NYM @ WSH, 7:05 p.m. ET
The NL East race likely will come down to the Mets and Nationals, who meet Monday at Nationals Park. The Nationals hold a 4-3 edge in the season series, but these two teams meet 12 more times this season -- including in the final series of the year.
Right-hander Matt Harvey starts for the Mets and has thrown 13 scoreless innings against the Nationals over two starts this season. He's 3-1 with a microscopic 0.68 ERA in six career starts against Washington.
Lefty Gio Gonzalez starts for the Nationals and is 8-4 with a 2.87 ERA in 14 starts against the Mets, including seven shutout innings earlier this season.
Burnett faces Royals: PIT @ KC, 8:10 p.m. ET
Pirates right-hander A.J. Burnett has been nothing short of spectacular in his final Major League season, coming into Kansas City 7-3 with a 2.11 ERA. The veteran has allowed more than two runs in only four of his 18 starts. Burnett is 5-3 with a 2.69 ERA in 11 career starts against the Royals.
Righty Yordano Ventura, who has dealt with ulnar nerve irritation in his elbow, takes the ball for Kansas City.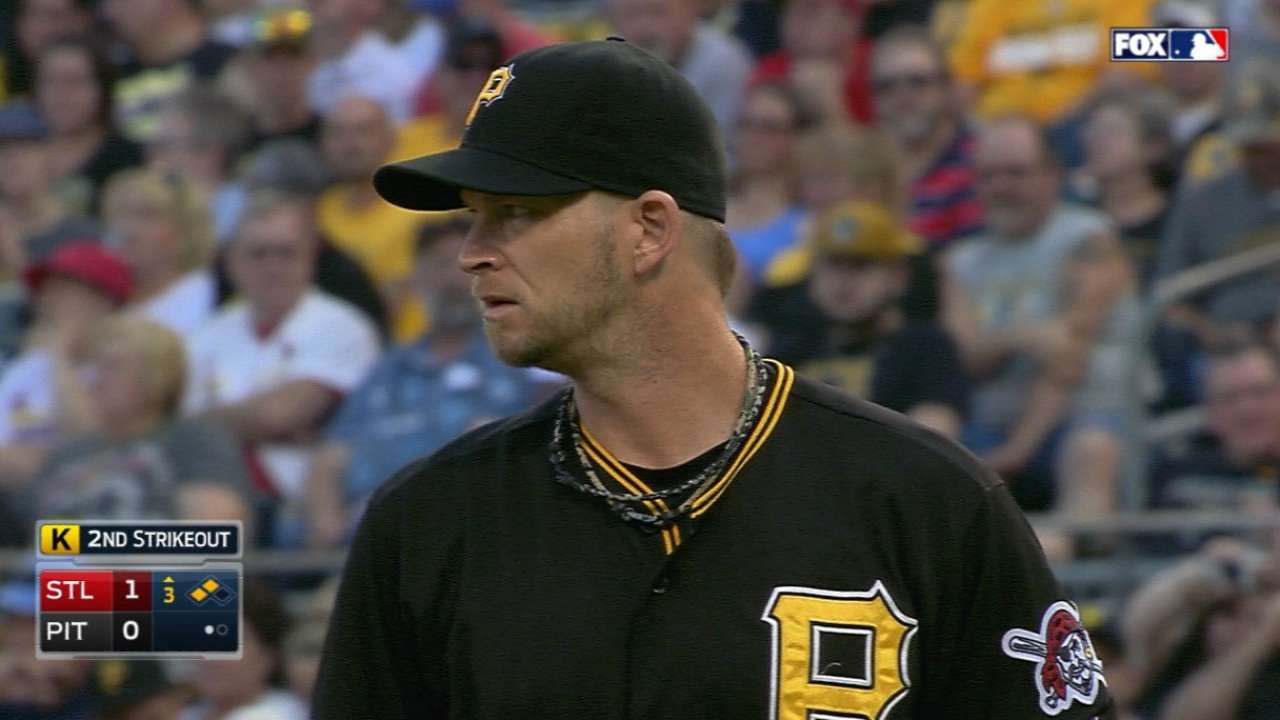 NL Wild Card hopeful Cubs face Reds: 7:10 p.m. ET
If the Cubs hope to keep their hold on the second NL Wild Card, they'll have to continue their dominance against teams like Cincinnati, against whom they're 7-2 this season.
Cubs left-hander Clayton Richard makes his third appearance of the year. He turned in a quality start in his first outing before being roughed up in his last appearance, which he entered on short notice due to an injury to starter Jason Hammel.
Rookie Michael Lorenzen takes the ball for the Reds. He allowed six runs (five earned) in 4 1/3 innings on June 11 against Chicago.
Hot Padres host reigning champs: SF @ SD, 10:10 p.m. ET
The Padres opened the second half by taking a series against the Rockies and now welcome the second-place Giants to town. The two teams have split their previous 10 meetings this season.
The Giants, who are in the thick of the NL Wild Card race, start Tim Hudson, who blanked the Padres over 6 1/3 innings in his first start of the season.
San Diego counters with Ian Kennedy, who is 10-5 with a 2.38 ERA in 23 career starts against San Francisco.
Rookie hurler looks to remain unbeaten: BOS @ LAA, 10:05 p.m. ET
Heaney's second stint in the big leagues is treating him much better than his first. After sporting a 5.83 ERA in seven games last season for the Marlins, Heaney -- acquired via trade this offseason- - is 3-0 with a 1.32 ERA in four starts for the Angels. He's worked at least seven innings in his last three starts, tossing seven shutout innings his last time out against Seattle.
Right-hander Steven Wright (3-2, 4.15) starts the series finale for the Red Sox.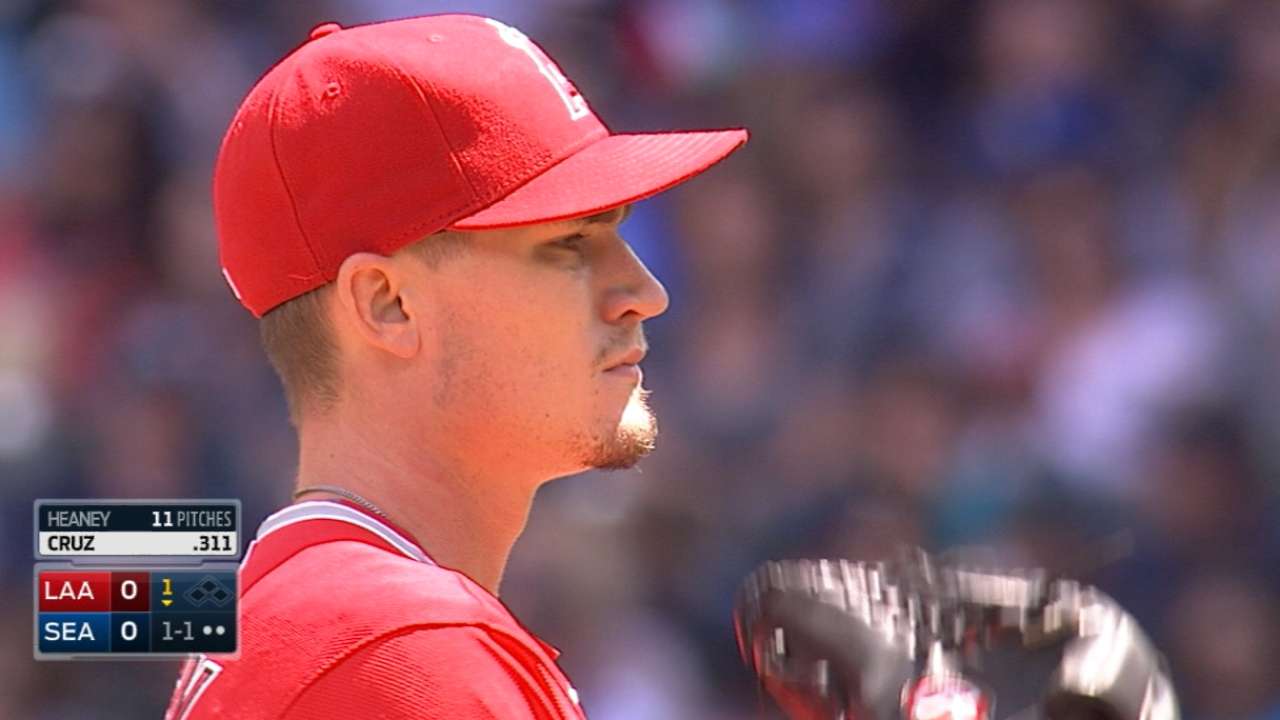 Cash Kruth is a reporter for MLB.com. Follow him on Twitter at @cashkruth. This story was not subject to the approval of Major League Baseball or its clubs.