Bryant talks of 'tough play' in Lester no-no bid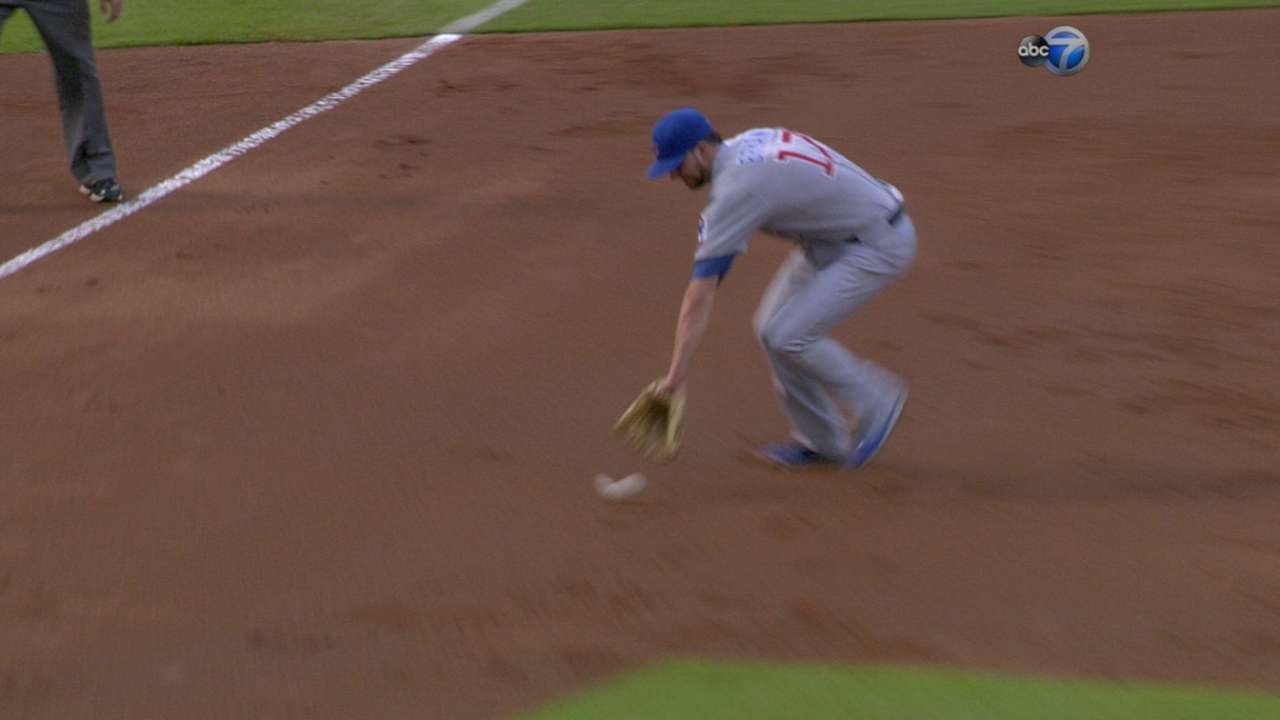 ATLANTA -- Kris Bryant said he would've understood if the official scorer had charged the Cubs third baseman with an error on Nick Markakis' ball in the Braves' first on Saturday. But Markakis was given a hit until the seventh inning, when Bryant checked the scoreboard and saw there was an error and zero hits.
Confused? You're not alone. With two outs in the first, Markakis hit a ball toward third that bounced past Bryant.
"I remember looking up in the first inning and seeing they gave him a hit," Bryant said Sunday. "I thought, 'OK, it was a tough play, moving to my right, quick runner.' I'm probably going to have to pick it and throw it.
"Then I looked up in the seventh inning, and they changed it, and I said, 'Oh, we've got a no-hitter going,'" Bryant said.
Jon Lester was on the mound, and the scoring change in the top of the seventh meant the Cubs lefty had a chance at his second career no-hitter. Instead, Lester gave up a clean single to A.J. Pierzynski to open the eighth, and then one more hit to Andrelton Simmons before exiting. The Cubs posted a 4-0 win over the Braves.
"[A no-hitter] would've been pretty cool," said Bryant, who has has had lots of cool moments already in his rookie season, "but I'm sure there would've been a lot of questions raised [about the play]. It was a tough play, but it could go either way, I think."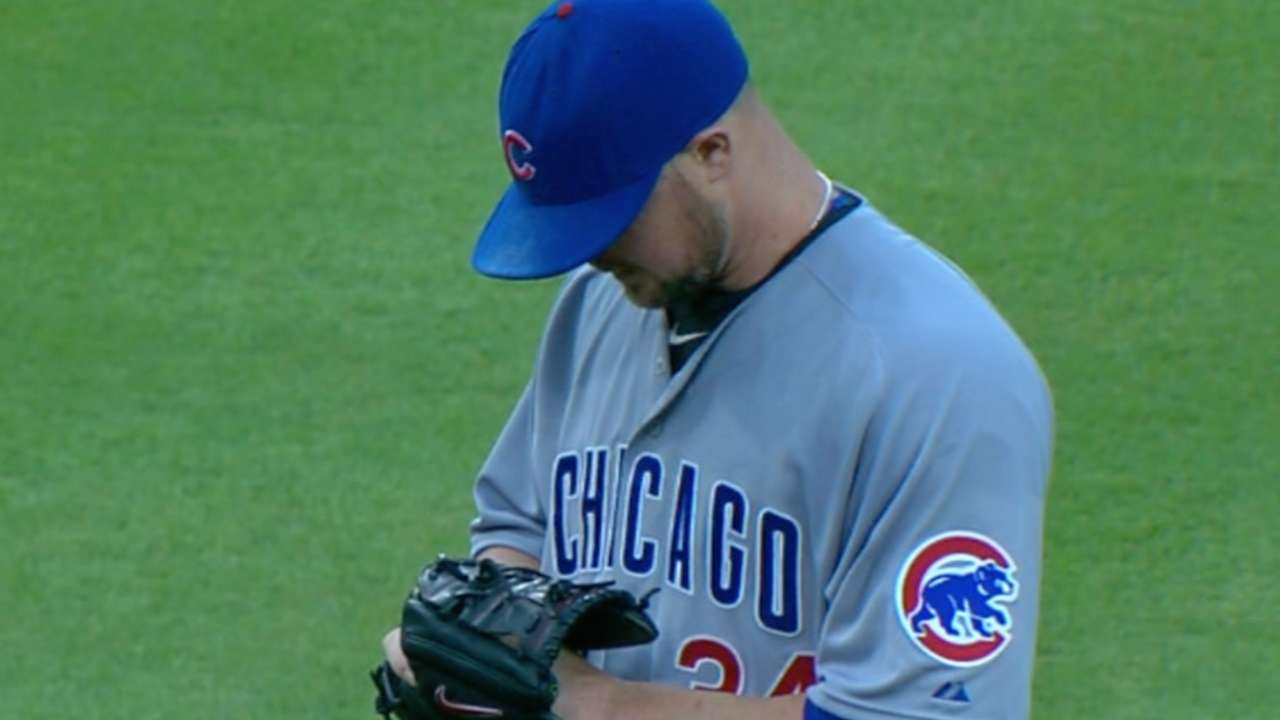 During most no-hitters, there's a buzz in the ballpark as the game progresses and fans and players wait to see if history will happen. Not this time.
"I don't think anybody here had seen that before, changing it six innings later," Bryant said. "It was cool to be part of. Any time you have a guy who takes a no-hitter that late into a game, it's good for the fans, good for baseball."
Bryant hasn't had to deal with many balls to his right like that.
"It's hard to expect one like that," he said. "We're trying to play him more in the hole. If he can put it there, good for him, that's good placement. As a hitter, I wish I could do that. It was a tough play -- I was going to have to pick it and throw it."
Carrie Muskat is a reporter for MLB.com. She writes a blog, Muskat Ramblings. You can follow her on Twitter @CarrieMuskat and listen to her podcast. This story was not subject to the approval of Major League Baseball or its clubs.