Counsell: Crew focused on game, not Deadline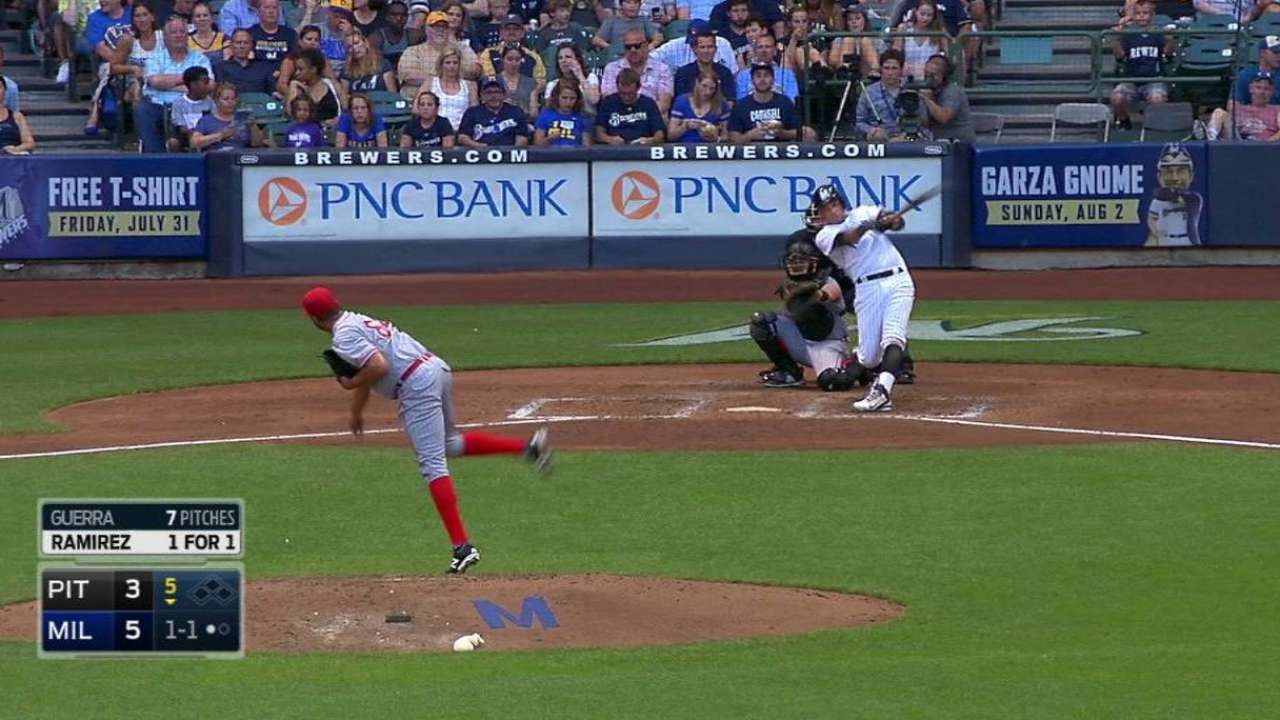 MILWAUKEE -- As the July 31 non-waiver Trade Deadline inches closer and closer, the Brewers find themselves in an odd situation: winning games while long being considered sellers. A victory in Sunday's series finale against the Pirates at Miller Park would give the club a 34-34 record since manager Craig Counsell took over on May 4.
The recent run of success comes after a disappointing 7-18 start to the season that saw former manager Ron Roenicke dismissed. Now, as the roster begins to regain its health, the Brewers entered Sunday 9 1/2 games out of a National League Wild Card spot -- a different outlook than the one they had two months ago.
However, Counsell doesn't see the possibility of losing players that have contributed to the winning as a difficult situation to manage.
"I look at it like, 'let's keep playing well and see what happens.'" Counsell said. "I think you have to look at it like, 'there's a game today, let's play well, get a good result and see what tomorrow brings.' That's how you have to look at it. There's no reason to look at it longer term than that."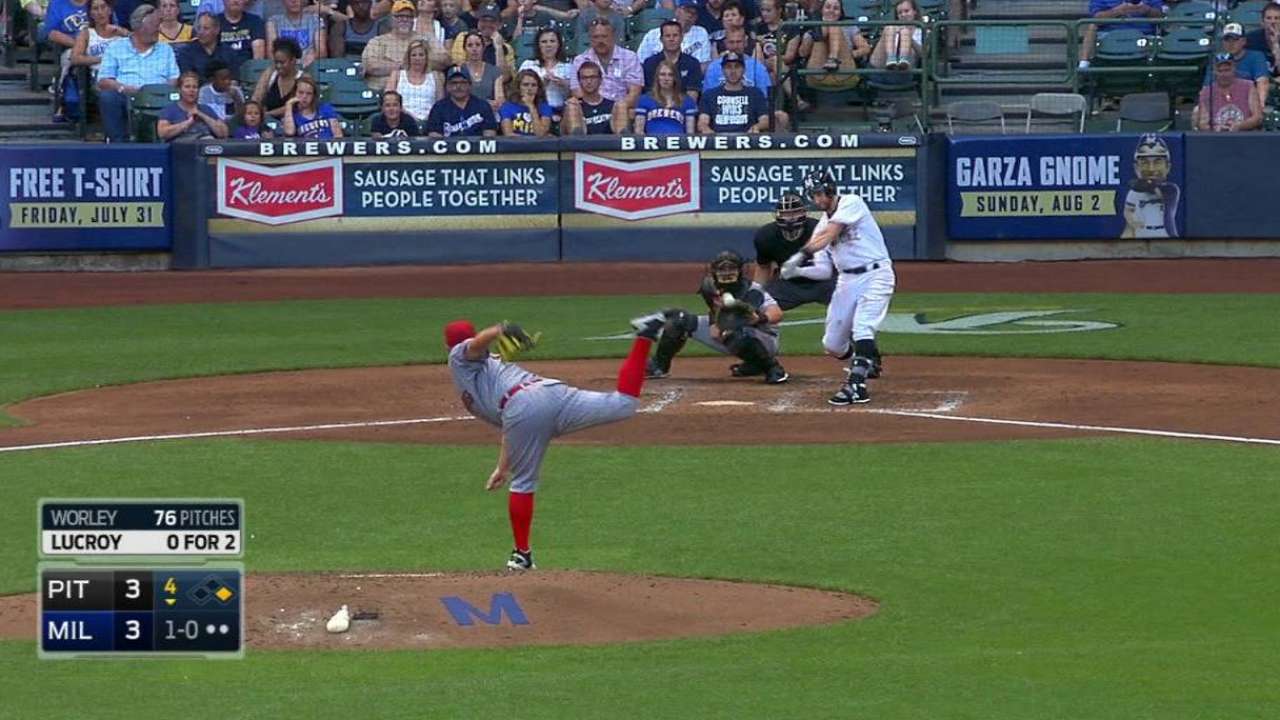 Health and being "able to put our best players on the field regularly," as Counsell put it, has been one of the main factors in the team's improvement. Both catcher Jonathan Lucroy and center fielder Carlos Gomez have returned from earlier trips to the disabled list and are providing both the offense and defense that has made them key pieces for Milwaukee.
"When you lose players like Gomez and Lucroy, who are defensive and offensive players, plus we had other guys in and out of the lineup, we just had trouble covering for it," Counsell said. "The regular lineup has produced more offense. I think we've gotten the pitching to a good point now."
The Brewers have multiple players that opposing teams could potentially be interested in. Gerardo Parra, Aramis Ramirez and Kyle Lohse, who are all set to be free agents at season's end, are the more talked about names.
Does knowing a potential sell-off could be coming affect a player when the team has finally found its footing?
"No, no. I think it's even easier for them," Counsell said. "There's a game in two hours. It's too hard to think about something else and still be good out there. The game is the best distraction."