No bad blood between Hinch, Banister
Astros, Rangers managers put incident behind them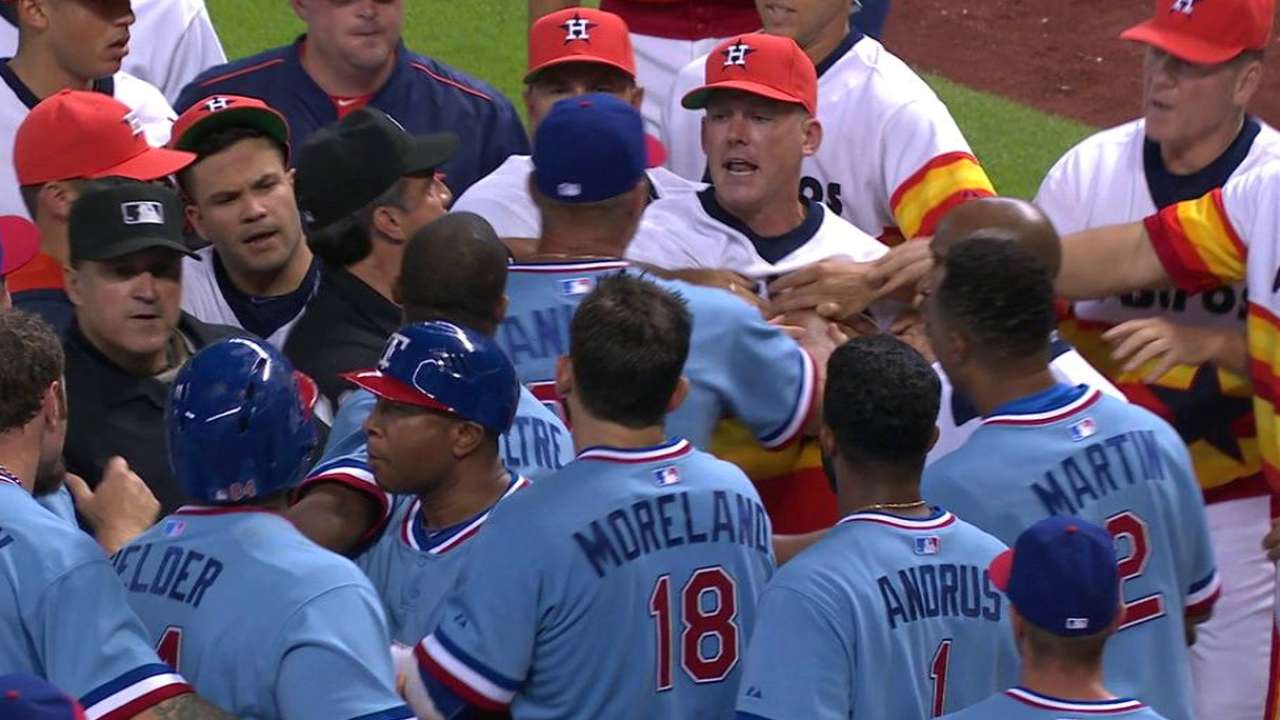 HOUSTON -- A.J. Hinch and Jeff Banister reiterated their friendship and respect for one another Sunday, a day after the two had to be separated in a benches-clearing incident in the Rangers' 7-6 victory over the Astros.
"Jeff's a good man and a good baseball man," Hinch said. "He was defending his team just like I was. I don't think there's really anything to talk about, and I think both teams are going to come out with the same intensity to try to win the series."
The fracas started when Astros catcher Hank Conger asked Rangers second baseman Rougned Odor to step in the batter's box quicker to begin the ninth inning. The two exchanged words before both benches and bullpens emptied, leading to the issues between Hinch and Banister.
"We are friends and I like A.J.," Banister said. "What happened [Saturday] night has nothing to do with that. We all have grown-up disagreements. It just happened to be he and I had a 14-year-old disagreement in the middle of the field. That's what we do. I respect A.J., I respect him more today, really. It is in the spirit of competition and you're out there leading your guys, plain and simple."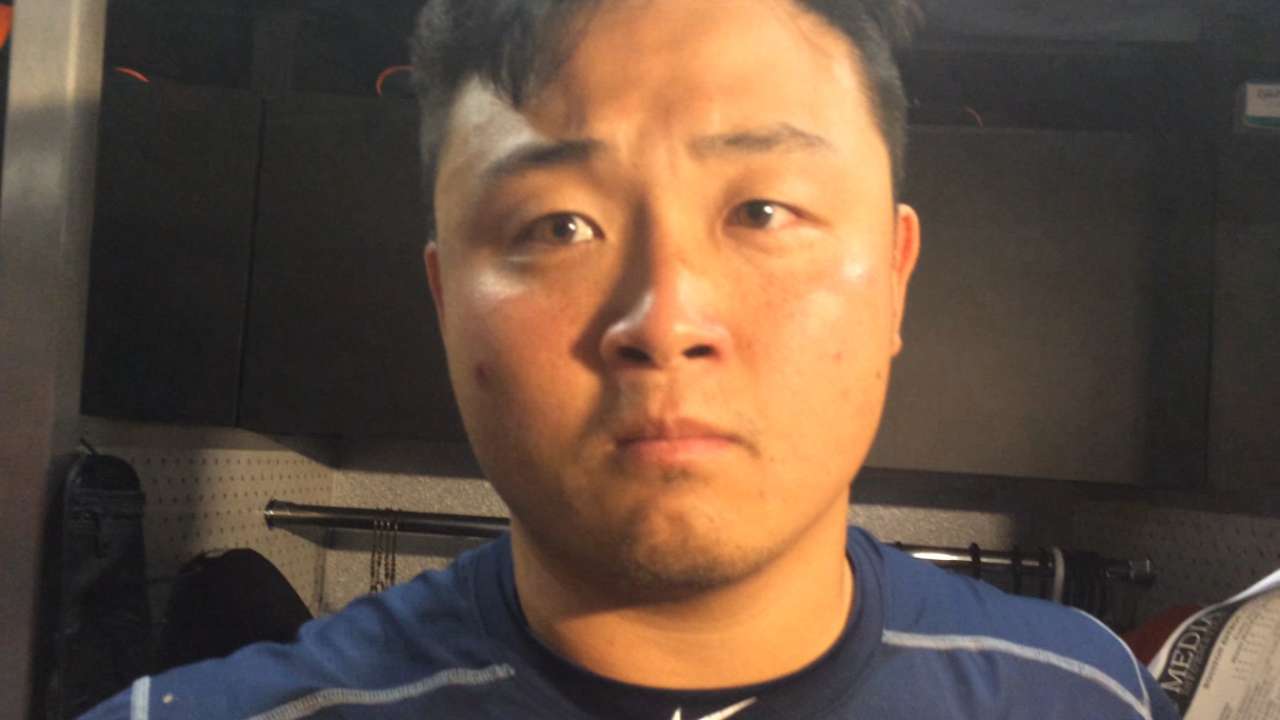 The incident was just the beginning of a tension-filled, late-inning rally by both teams that featured an Odor standup triple in his at-bat just after the incident and a Conger two-run home run in the home-half of the inning to cut the Astros' deficit to one.
Hinch called the entire game a "fun display of emotion and care," dispelling a notion that July baseball doesn't carry the same weight as August or September.
"Obviously sometimes stuff boils over and it can get a little crazy," Hinch said. "July baseball turns quickly into sort of pennant race, end of the season type of emotion. Both teams displayed pretty good will to want to get the upper hand [Saturday]."
Banister, who spent 29 years in the Pirates' organization, is no stranger to heated rivalries. He cut his teeth in the National League Central, where he said a tough brand of baseball manifests into multiple rivalries.
After Saturday's game, Banister thinks this Lone Star Series could head in that direction.
"I believe it can be that type of rivalry as long as it is hard-nosed baseball and a good brand of baseball," Banister said. "I like the fact that Houston is extremely competitive and playing hard and winning. I love the fact our ballclub is right there with them, playing the game hard and the right way. I [get mad] when baseball is not played in an urgent fashion.
"You have two teams representing the state, playing hard to the bitter end. That is certainly good for Texas baseball."
Chandler Rome is an associate reporter for MLB.com. This story was not subject to the approval of Major League Baseball or its clubs.