Plawecki making most of chance to play every day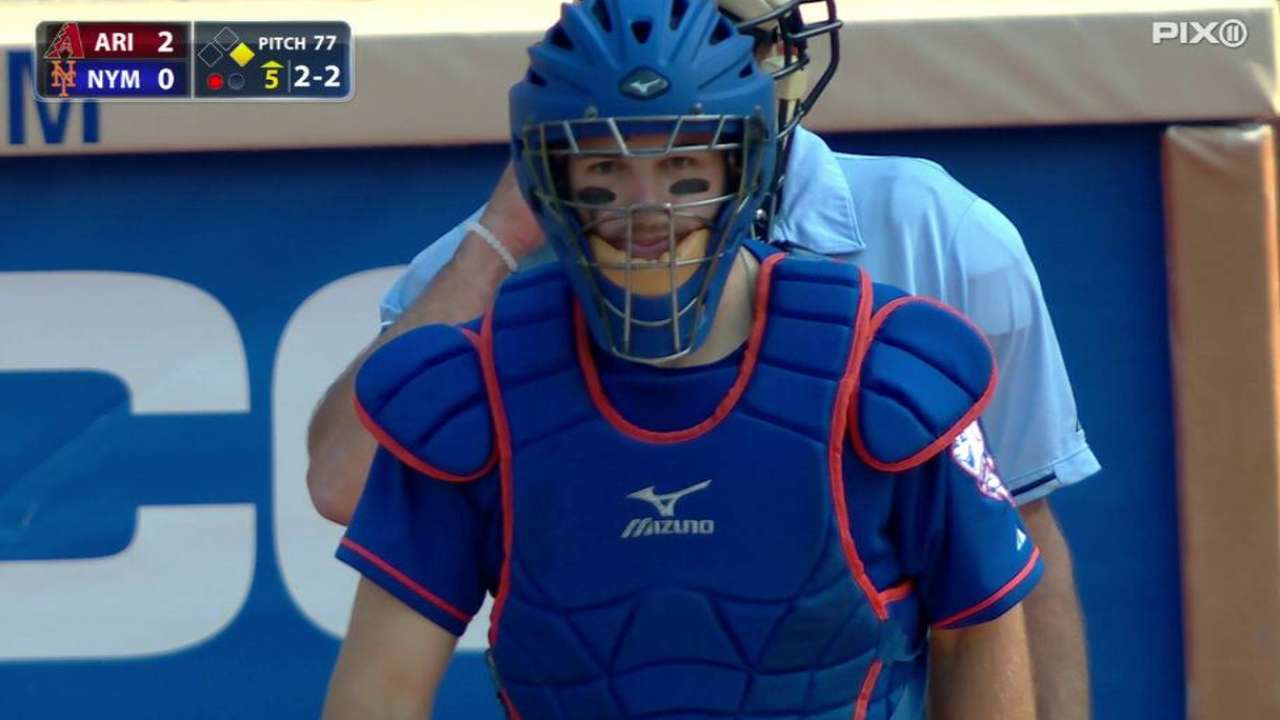 ST. LOUIS - The Mets' lineup has gotten a nice boost recently from a surprising source, Kevin Plawecki, and the rookie catcher earned some praise from his manager on Sunday morning.
"He's done very well," Terry Collins said. "He works hard at game preparation, how to prepare for each and every day and the different pitchers. I thought his defense has improved and he's starting to swing the bat like we know he can. He's going to be good, I'll tell you, and he's gonna hit, too."
The 24-year-old, a first-round pick (No. 35 overall) in 2012 MLB Draft, has shown that recently with Travis d'Arnaud still on the disabled list with an elbow injury.
Plawecki had two more hits on Saturday night, giving him his third multi-hit game over his last seven contests and nudging his batting average up to .238 going into the series finale on Sunday in St. Louis.
Since June 3, the rookie catcher has reached base in 17 of 21 games and is hitting .302 (19-63) with five doubles, five RBIs and a .352 on-base percentage.
Plawecki has proven he can hit in the Minor Leagues.
He batted .305 with 38 doubles, eight homers, 80 RBIs and a .390 OBP over 449 at-bats between Class A Savannah and Class A Advanced St. Lucie in 2013. Then he hit .309 with 24 doubles, 11 homers, 64 RBIs and a .365 OBP over 376 at-bats split up between Double-A Binghamton and Triple-A Las Vegas in 2014.
Now he's getting a chance to show what he can do in the Major Leagues with d'Arnaud ailing and the Mets like what they have seen.
Nate Latsch is a contributor to MLB.com. This story was not subject to the approval of Major League Baseball or its clubs.