Albers returns; White Sox designate Gillaspie
Saladino's strong play left corner infielder as odd man out in Chicago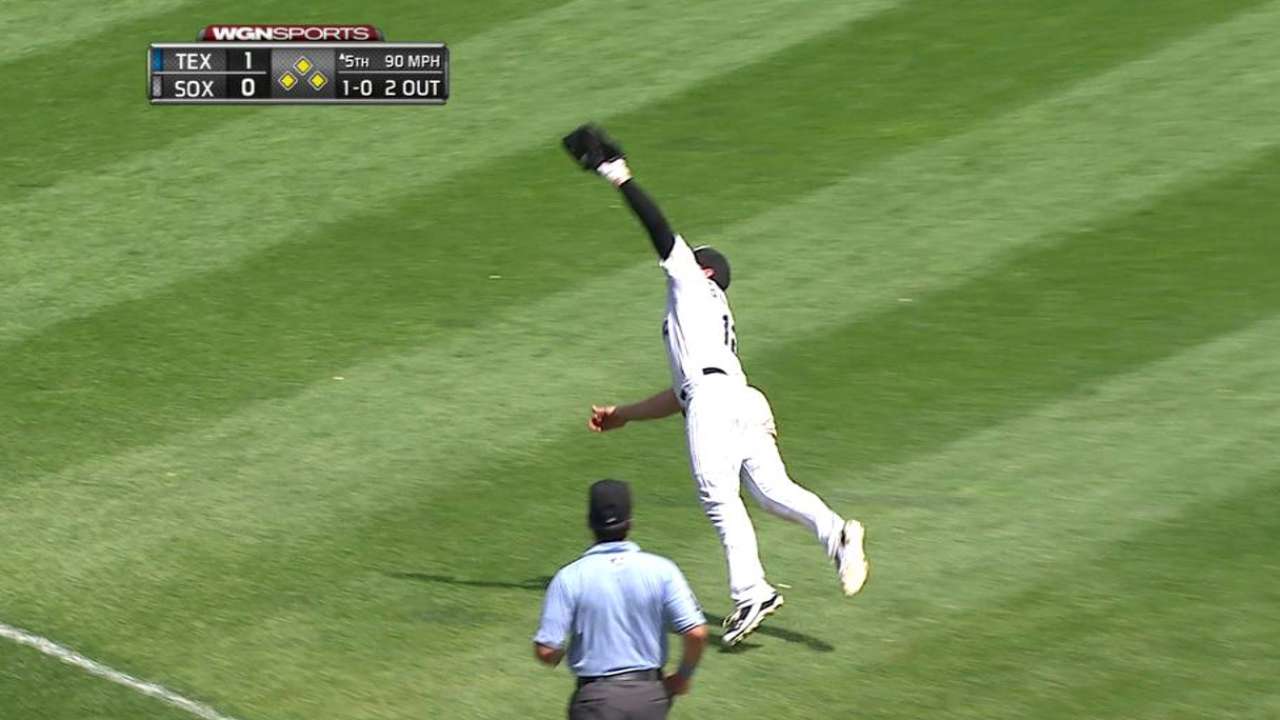 CHICAGO -- White Sox right-handed reliever Matt Albers returned from his injury rehab assignment with Double-A Birmingham and was reinstated from the disabled list prior to Sunday's series finale against the Royals. Infielder Conor Gillaspie was designated for assignment to make room for Albers, leaving Chicago's 40-man roster at 38.
Both moves certainly weren't unexpected. The White Sox already were one man short in the bullpen, forcing lefty Dan Jennings to throw a career-high 3 2/3 innings and 49 pitches in a 13-inning loss on Saturday. They also played a doubleheader against the Royals on Friday.
Gillaspie, who turned 28 on Saturday, had just five at-bats since July 6 after batting .282 with 57 RBIs in 2014, although he hit .228 in that season's second half. Rookie Tyler Saladino basically took over the starting job at third base with his strong defensive play and a solid plate approach over his past six games, and switch-hitting Emilio Bonifacio provides a bit more versatility off the bench with his ability to steal a base and play the outfield.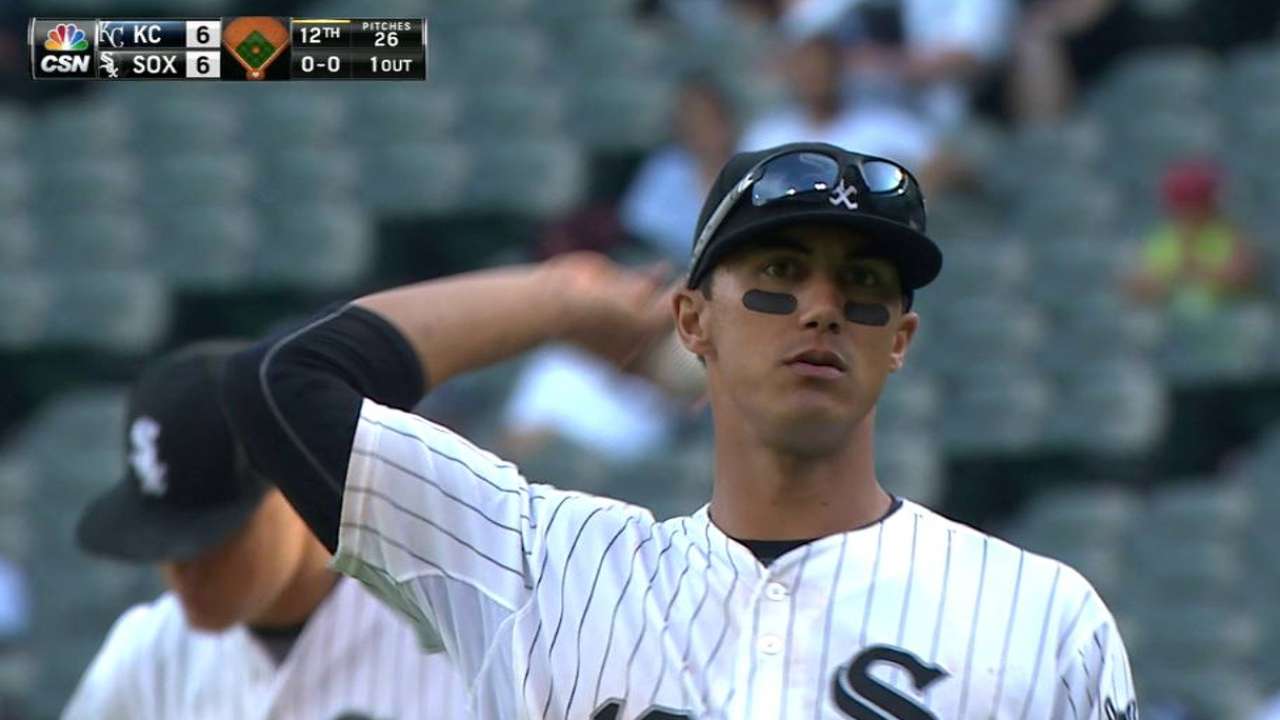 "It's always a tough decision, especially when you've got a kid like that where you know what he's capable of," White Sox manager Robin Ventura said of Gillaspie. "You know he's a much better hitter than what those numbers indicate.
"That's what makes it tough. He got off to the slow start. With [Saladino] coming in here and showing what he can do, you need another arm, and that becomes the move. It doesn't make it any easier."
Albers, 32, has been on the disabled list since April 26 (retroactive to April 20) with a broken right little finger sustained during an on-field fracas with the Royals on April 23, which became an injury that required surgery. He made eight appearances between Birmingham and Triple-A Charlotte, covering 11 2/3 innings.
Without Albers and with just six relievers on Saturday, Ventura was hesitant to bring in closer David Robertson for just one inning as his last reliever. They have been careful with rookie Carlos Rodon, who has been working toward a start Tuesday, but he would have been the next pitcher in line following Robertson. A move such as this one was expected prior to the upcoming two-game home series against the Cardinals.
Plantar fasciitis hampered Gillaspie in both feet at the start of Spring Training, and the left-handed hitter batted just .237 with 11 doubles, one triple, three homers and 15 RBIs over 58 games in his third season with the White Sox. Gillaspie partially fell victim to the team's overall weakness on offense, but also to the energy infused by Saladino's addition.
"We've been impressed. He's been able to make some adjustments," Ventura said of Saladino. "On the field, you look at him and he fits in anywhere. There's not really a position that you could put him at that he wouldn't look very comfortable at. That's just in his DNA of being a baseball player.
"On that part, you like what you see. Every time you look at him, he's just dirty -- in a good way of just being a baseball player. He's always in the middle of something."
Scott Merkin is a reporter for MLB.com. Read his blog, Merk's Works, follow him on Twitter @scottmerkin and listen to his podcast. This story was not subject to the approval of Major League Baseball or its clubs.