Garcia making progress in injury rehab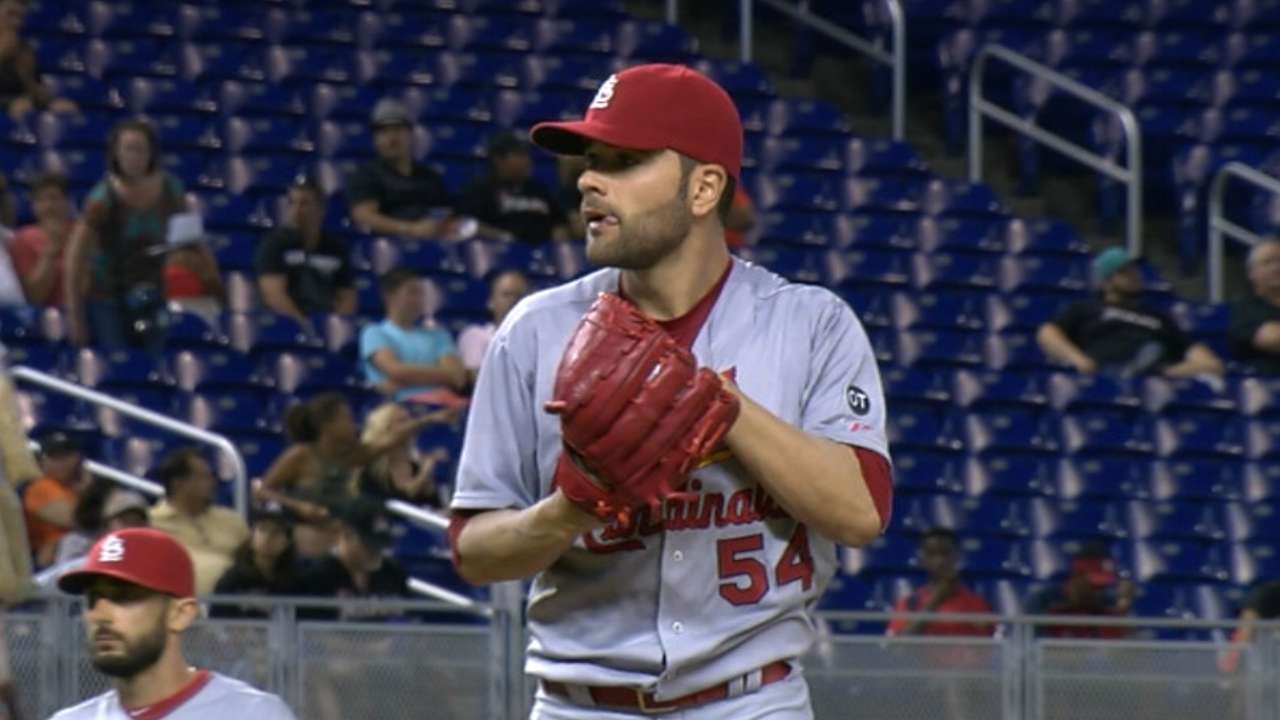 ST. LOUIS -- After making progress this weekend with the rehab of his strained left groin, Jaime Garcia is likely to pitch in a Minor League game next week, as the Cardinals aim to reinsert the left-hander in their rotation during an upcoming 11-game homestand spanning July 23-Aug. 2.
"We're leaning towards probably a quick assignment somewhere," manager Mike Matheny said. "Might have [Garcia throw a] side [session] in between that, but we'll send him out, see how that plays out and take it from there."
Garcia, who has a 1.69 ERA in seven starts this season, said he anticipates his rehab assignment falling on Thursday.
"That should be enough with me," he said. "Obviously, they [the club] make those decisions, but I want to be back so bad. All I can say is that it was a good day [Saturday], good day [Sunday] and I'm excited to continue to do the work."
Garcia strained his left groin running the bases on June 24 in his latest injury-related setback after he began the year on the disabled list recovering from a shoulder injury. He solidified the fifth slot in the St. Louis rotation in his seven starts until the groin injury.
"It's very difficult," Garcia said. "At the same time, I've been keeping my head up and doing everything I can do every day to make it better, keep my arm in shape. All I can say is my arm feels really good, I'm in shape, I'm healthy and I'm going to continue to do whatever it takes to stay healthy and take the mound every fifth day."
The club also considered having Garcia throw to hitters in St. Louis when the Cardinals return from Chicago early Thursday morning.
"But we'll be getting back in the middle of the night, the heat, none of that is a real good combination to do the simulated BP out here," Matheny said. "So we'll send him out on an assignment and see how it goes."
David Cobb is an associate reporter for MLB.com. This story was not subject to the approval of Major League Baseball or its clubs.