Pino recalled as Medlen, Vargas near return
Finnegan optioned to Triple-A Omaha as Royals shake up pitching staff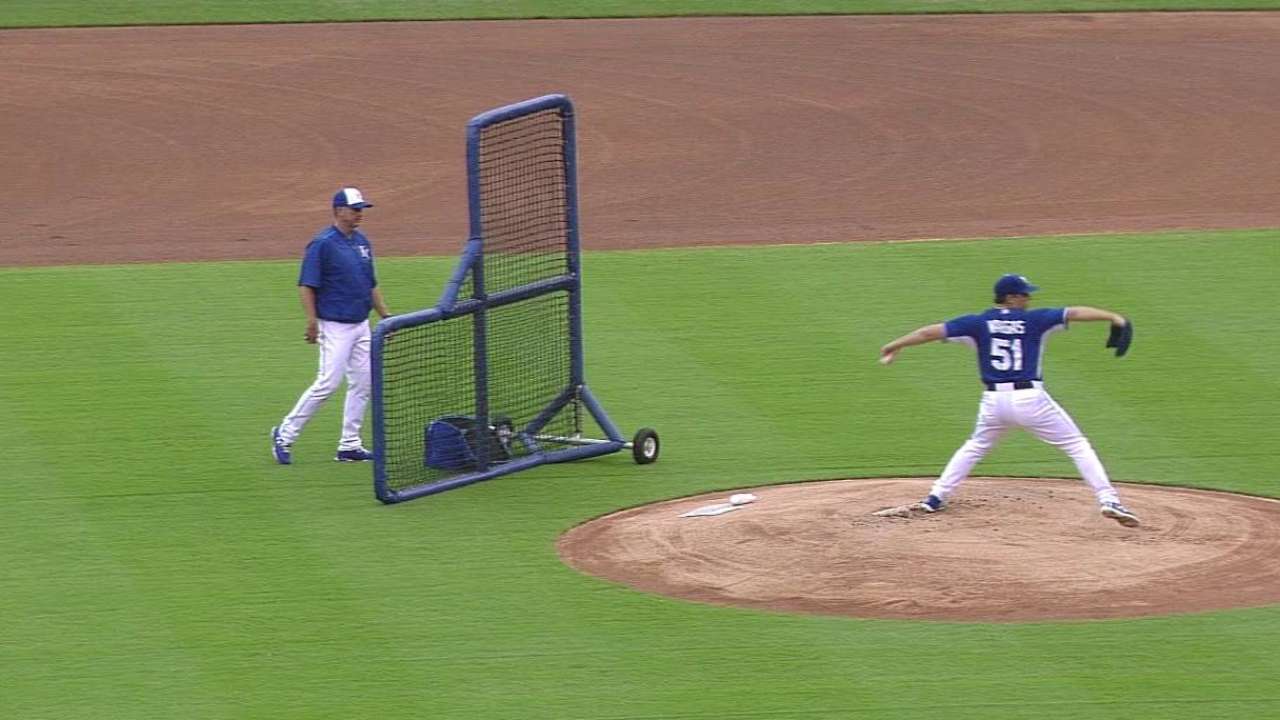 CHICAGO -- The Royals' pitching depth only becomes deeper as two pitchers are set to return from injury after the weekend.
Kansas City already made one bullpen move Sunday, recalling Yohan Pino while optioning Brandon Finnegan to Triple-A Omaha. Finnegan earned the win in Saturday's 13-inning victory over the White Sox, but he pitched two innings and threw 31 pitches.
Pino can go multiple innings after every reliever but one was used on Saturday, manager Ned Yost said. But Pino may not be up very long, as Kris Medlen could come off the disabled list on Monday.
"We were probably going to make the move with Finnegan tomorrow anyway when Medlen comes back," Yost said. "[Finnegan] probably would not have been available today."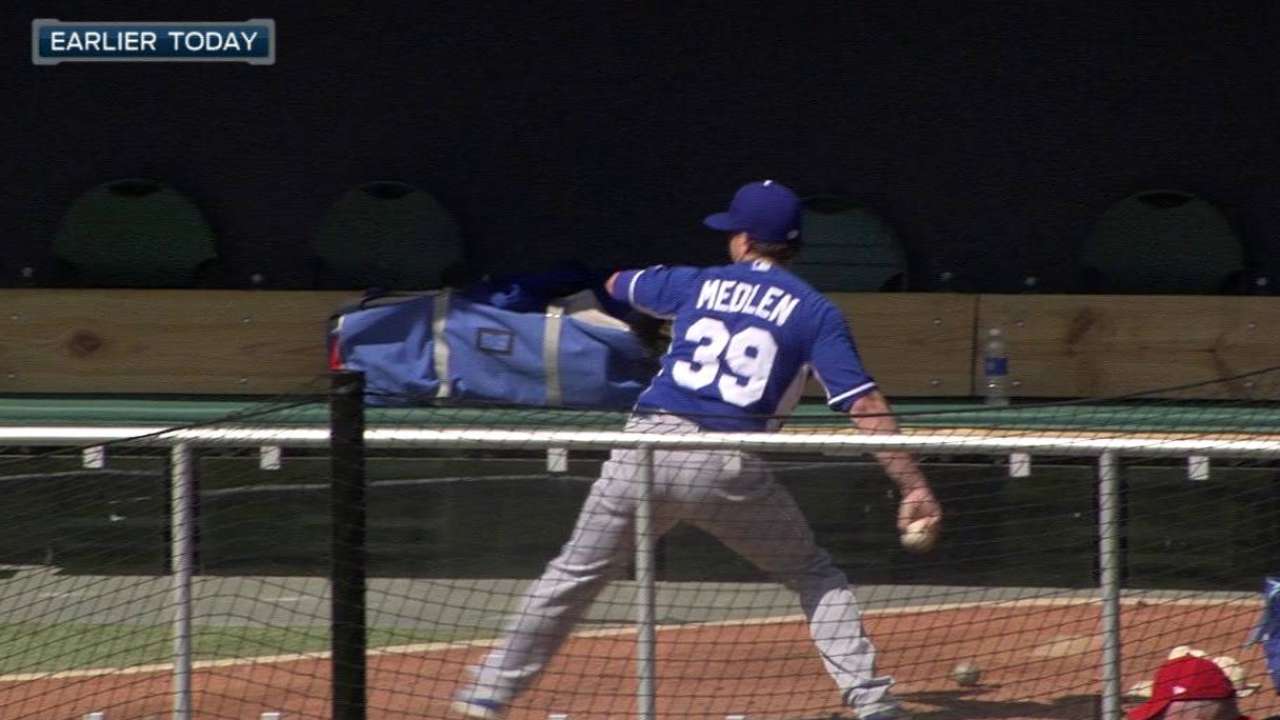 Yost said Medlen will be slotted in the bullpen for the time being, despite throwing seven scoreless innings and 95 pitches in his last rehab start with Double-A Northwest Arkansas. Medlen has been on the 60-day disabled list after he started the season working his way back from Tommy John surgery.
"He's probably a long guy right now, but these things always find a way to work themselves out," Yost said. "I envision him long term being a starter ... but you have to make some types of adjustments."
Medlen's role remains fluid as the Royals plan to add a sixth starter into the rotation on Tuesday. Jason Vargas is expected to return from a strain in his left elbow.
Vargas would make his first start since June 8, when he threw a scoreless six innings for his fifth win of the season. Vargas noted he has been working his pitch count up as he worked his way back after he didn't throw more than 90 pitches after April.
The Royals have seven potential starters with Vargas and Medlen, and they must make a decision soon, but Yost said he's planning to wait and see how everything plays out before making a final decision.
The starting rotation has been a work in progress, as Yost noted earlier in the weekend. No starter has an ERA below 3.00, and three have an ERA above 4.50.
"Obviously, you would like to have all five guys firing at the same time, but that hasn't been the case this year," Vargas said. "Our ability to adapt and for guys to step up and step in and fill those gaps has been tremendous."
Greg Garno is an associate reporter for MLB.com. This story was not subject to the approval of Major League Baseball or its clubs.